Source: Purchased
Paperback, 248 pgs.
I am an Amazon Affiliate
The Sun and Her Flowers by Rupi Kaur is an equally strong collection of poems in the same confessional style. Dealing with similar issues of love, loss, abuse, and more, Kaur is still graphic in her poems. I would consider this also for a more mature audience, but here Kaur is more like a mother offering advice to the flowers springing in the garden. She's looking to help others bloom in their own sun. To have the best life they can.
this is the recipe for life
said my mother
as she held me in her arms as i wept
think of those flowers you plant
in the garden each year
they will teach you
that people too
must wilt
fall
root
rise
in order to bloom
      --back cover
In "home," which is one of my favorites from this collection, speaks of home in a metaphorical sense but also in a physical sense. The narrator looks back on a rape incident in which a sense of unspoken trust is broken. Blind trust can be foolhardy, but should we shut ourselves off completely from connections with others? Kaur says, "No." Her narrator says it is time to reclaim our homes. Reclaim our bodies and ourselves. Is a home a physical place like the body or a house? Or is it more than that? Sometimes, we just need to freshen it up or redecorate.
The Sun and Her Flowers by Rupi Kaur is path toward rebuilding. Rising up from the ashes to create a home that is no longer crumbling and making sure that the garden grows brighter each spring. There are walls that need to be broken down and rooms that need to be rebuilt.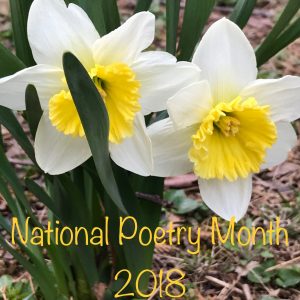 RATING: Quatrain
About the Poet:
rupi kaur is a #1 new york times bestselling author and illustrator of two collections of poetry. she started drawing at the age of five when her mother handed her a paintbrush and said—draw your heart out. rupi views her life as an exploration of that artistic journey. after completing her degree in rhetoric studies she published her first collection of poems milk and honey in 2014. the internationally acclaimed collection sold well over a million copies gracing the new york times bestsellers list every week for over a year. it has since been translated into over thirty languages. her long-awaited second collection 'the sun and her flowers' was published in 2017. through this collection she continues to explore a variety of themes ranging from love. loss. trauma. healing. femininity. migration. 'revolution.
rupi has performed her poetry across the world. her photography and art direction are warmly embraced and she hopes to continue this expression for years to come. Follow her on Instagram.