July 16, 2019 Leave a Comment
Source: Public Library
Hardcover, 121 pgs.
I am Amazon Affiliate
Pug Pals: Two's a Crowd by Flora Ahn is a story about accepting change and learning to accept a new situation — and eventually come to enjoy it. Sunny is a pug who is spoiled by her owner, with a billion stuffed toys, run of the house, and lots of love. But when her owner brings her not another new toy but a little sister pug named Rosy, Sunny is less than pleased. She doesn't like sharing at all, and she's annoyed by Rosy's antics all the time. She particularly hates how Rosy is always slobbering all over her ears.
Eventually, Sunny blows up angrily when Rosy loses Sunny's favorite stuffed bunny. Sunny says some harsh things to Rosy. After cooling off, Sunny has to go out in search of her little sister and her missing stuffed toy.
This summer, my daughter and I have traveled to the library in search of more challenging books to read, so she doesn't lose her skills over the summer. We've read this book together over the last week or so in between summer swim team activities. For the most part, the story was right up her alley with animals and a mystery. There were some harder words for her to sound out, which was good, but also a bit frustrating for her. But overall she enjoyed the adventure with these two pups.
Pug Pals: Two's a Crowd by Flora Ahn is a good read for early readers looking for a challenge, but who also want some illustrations to help them visualize the story, too. There are about 10 chapters in this book, so we're gearing up for longer chapter books. We'll likely seek out book 2 in this series.
RATING: Quatrain
July 15, 2019 Leave a Comment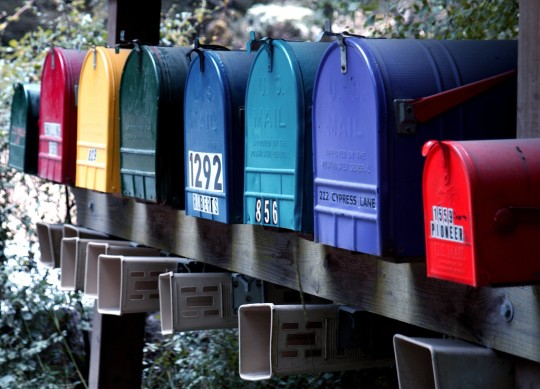 Mailbox Monday has become a tradition in the blogging world, and many of us thank Marcia of The Printed Page for creating it.
It now has it's own blog where book bloggers can link up their own mailbox posts and share which books they bought or which they received for review from publishers, authors, and more.
Leslie, Martha, and I also will share our picks from everyone's links in the new feature Books that Caught Our Eye. We hope you'll join us.
Here's what I received:
The Lucases of Lucas Lodge by Clara Benson, an Amazon freebie.
Maria Lucas is quite resigned to never marrying, but when a new family comes to live at Netherfield Park, she suddenly finds herself with not one suitor, but two. As a friend schemes against her and misunderstandings abound, can Maria avoid the unwelcome advances of the man all Meryton expects her to marry, and win the heart of the man she truly loves?

NB: If you're looking for an Elizabeth and Darcy fix, keep looking, because you won't find it here! There are no Bennets in this book.
And Something Blue (Main Street Merchants Book 1) by Amelia C. Adam, an Amazon freebie.
Laurie Fletcher, bridal consultant, lives in the small Western tourist town of Aspen Ridge, Colorado, and spends all her time helping others prepare for the most special day of their lives. Logan Reese, a lawyer from nearby Denver, is easily the most irritating man on the planet, and for some reason, he's made annoying Laurie his mission in life. Will true love ever come Laurie's way, or is she doomed to watch others get their happily ever after while she sits on the sidelines?
A Very Austen Valentine: Austen Anthologies, Book 2 by a variety of authors, an Amazon freebie.
Six beloved authors deliver romantic Valentine novellas set in Jane Austen's Regency world. Robin Helm, Laura Hile, Wendi Sotis, and Barbara Cornthwaite, together with Susan Kaye and Mandy Cook, share variations of Pride and Prejudice, Persuasion, and Sense and Sensibility, featuring your favorite characters in sequels, adaptations, and spinoffs of Austen's adored novels.

Experience uplifting romance, laugh-out-loud humor, and poignant regret as these authors deftly tug on your heartstrings this Valentine's Day.
For The Sake Of Her Happiness: A Pride and Prejudice Variation by Marley Fulton, an Amazon freebie.
At that point, their relationship is quite similar to the original; however, one small incident will change things completely.

What should a private man like Fitzwilliam Darcy do with the torment in his heart, if there is not a single living soul he trusted enough to share it? Writing his turmoil in a diary, of course!

But when the haste made him drop the precious possession in the grass and, and someone read it before he realized the loss and returned to claim it, the circumstances changed – for the better.

By the time the relationship slowly improved between our dear couple, most distressing news interrupted Elizabeth's visit and demanded her presence in town.

What could Darcy do when the woman he loved suddenly left, with no apparent reason? Follow her and do everything for the sake of her happiness – of course!
A Fire Sparkling by Julianne MacLean, an Amazon freebie.
After a crushing betrayal by the man she loves, Gillian Gibbons flees to her family home for a much-needed escape, but when she finds an old photograph of her grandmother in the arms of a Nazi officer, Gillian's life gets even more complicated. Rattled by the discovery, Gillian attempts to unravel the truth behind the photos, setting her off on an epic journey through the past…

1939. England is on the brink of war as Vivian Hughes falls in love with a handsome British official, but when bombs begin to fall and Vivian's happy life is destroyed in the blitz, she will do whatever it takes to protect those she loves…

As Gillian learns more about her grandmother's past, the old photo begins to make more sense. But for every question answered, a new one takes its place. Faced with a truth that is not at all what she expected, Gillian attempts to shine a light not only on the mysteries of her family's past but also on her own future.
Relative Fortunes (A Julia Kydd Novel Book 1) by Marlowe Benn, an Amazon freebie.
In 1920s New York, the price of a woman's independence can be exorbitant—even fatal.

In 1924 Manhattan, women's suffrage is old news. For sophisticated booklover Julia Kydd, life's too short for politics. With her cropped hair and penchant for independent living, Julia wants only to launch her own new private press. But as a woman, Julia must fight for what's hers—including the inheritance her estranged half brother, Philip, has challenged, putting her aspirations in jeopardy.

When her friend's sister, Naomi Rankin, dies suddenly of an apparent suicide, Julia is shocked at the wealthy family's indifference toward the ardent suffragist's death. Naomi chose poverty and hardship over a submissive marriage and a husband's control of her money. Now, her death suggests the struggle was more than she could bear.

Julia, however, is skeptical. Doubtful of her suspicions, Philip proposes a glib wager: if Julia can prove Naomi was in fact murdered, he'll drop his claims to her wealth. Julia soon discovers Naomi's life was as turbulent and enigmatic as her death. And as she gets closer to the truth, Julia sees there's much more at stake than her inheritance…
The Keys for Love: An Austen-Inspired Romance by Wendi Sotis, an Amazon freebie.
In this sweet Pride and Prejudice-inspired romance, William Darcy has finally torn himself away from work to join his sister at their vacation house in the Florida Keys. There, he meets his sister's new friend, Elizabeth Bennet, the housesitter staying next door.
Miss Darcy's Christmas (Pride & Prejudice Continues Book 5) by Karen Aminadra, an Amazon freebie.
Two cousins, one aunt, and a suitor – what could possibly go wrong?

Georgiana Darcy's head is in a spin after being invited to London for the Christmas season.

Thrust into high society, she is overwhelmed by the attention.

Her cousin, Colonel Fitzwilliam, and the dashing Lord Hugh DeVere come to her rescue.

But all is not as it seems. One is goodness himself, while the other has all the appearance of it.

With her head full of love and matrimony, can Georgiana see the gentlemen for who they truly are?

Having dreamt of finding true love, will she accept a match that dazzles on the surface, or dare she strive for a love that fills her heart?
Lady Catherine's Lover by Margaret Lynette Sharp, an Amazon freebie.
What twists will be revealed that colour the past of the lover of Lady Catherine de Bourgh? Will Darcy's revelations to Her Ladyship thwart the path of love?

This is a quirky addition to Australian author Margaret Lynette Sharp's series of JAFF short stories.
The Joy Delivered Duet by Lauren Blakely, which I purchased from Audible.
Experience The Joy Delivered Duet narrated by Sebastian York! This is the first ever audio bundle of the two New York Times best-selling stand-alone novels Nights with Him and Forbidden Nights from number one NYT best-selling author Lauren Blakely….

Nights with Him…

An extremely eligible bachelor in New York, Jack Sullivan is the total package – handsome as hell, rich as sin, and charming as anything. But the powerful and successful sex toy CEO has commitment issues a mile long after the tragic way his relationship with his fiancée ended. He's looking for a way to erase the pain, and that arrives in the form of Michelle Milo. From her pencil skirts to her high heels, she's his perfect fantasy, especially since she doesn't have room for anything more in her life.

When Jack proposes a deal – share her nights with him for 30 days of exquisite pleasure, then they walk away – his proposition sounds blissful. And it is full of bliss and ecstasy, until trouble from the past threatens their present arrangement….

Forbidden Nights…

Sexy hotel CEO Nate Harper has lusted after his good friend Casey Sullivan for a long time, but he won't act on his intense desire because he knows he's no good for her. After the kind of hurt his ex inflicted on him, he's a committed playboy for life, and Casey only wants true love.

All that changes one hot night when she comes to him with a proposition he can't resist – she wants him to teach her to be submissive in the bedroom. Casey soon learns how very much she likes letting go of control to him. She's never been more turned on in her life than she is in Nate's arms. And he's never been more taken by a woman. The only trouble is as she experiences what it means to let go, he starts to experience what it means to feel again….

What happens when years of desire and lust ignite a passion that can't be denied?
Safekeeping: Romance, Mystery, and Suspense with a Dash of Austen by Wendi Sotis, an Amazon freebie.
A woman awakens in a hospital room, injured and surrounded by strangers. The car accident is a blur, and her mind is nearly a blank slate.

The name on her driver's license reads Elizabeth Becket, and she's enrolled at a local college, but none of this feels right. Her college application claims she's a writer—are her vivid and frequent nightmares a story conjured up in her imagination or could they be memories of her former life?

The only thing she knows for sure is that an urgent sense of danger casts a shadow over her entire existence.

Irresistibly drawn to Fitz Darcy, the man living next door to her new apartment, her soul longs to trust him. Is he safe to love, or is he part of the frightening events her subconscious is fighting so hard to keep buried?
No Other Recourse: A Pride and Prejudice Variation by Emmeline Ashe, an Amazon freebie.
What if Mr. Darcy stumbled upon Miss Elizabeth Bennet… in a brothel?

No Other Recourse is a short novella, a variation on our beloved Pride and Prejudice by Jane Austen. In the fanfiction tradition, Emmeline Ashe takes a "what if" approach on the classic story, and wonders what would happen if…

What if Jane's letter arrived to Lambton earlier that fateful morning? When Mr. Darcy arrived, instead of finding a tearful Elizabeth prepared to disclose her family's troubles, he would instead have found her already departed, with no word or excuse. Our hero would then be wholly ignorant of his beloved's predicament, and therefore incapable of saving her family and reputation.

What if the Bennet family were then propelled into a series of misfortunes that left our heroine in a most precarious position? Our hero would then have to save her from a disaster of entirely different proportions…

Warning: Some of this story alludes to adult content. While never being precisely breached, the boundaries of innocent propriety are quite vigorously assaulted. Ye be warned.
Christmas at Longbourn (Pride & Prejudice Continues Book 4) by Karen Aminadra, Miranda Stork, Brenda Fiscus, an Amazon freebie.
While their sisters, Jane, Lizzy, and Lydia, married favourably and lived in great style and comfort, Kitty and Mary Bennett remain unmarried and living at Longbourn.

Kitty, recently jilted, and Mary, overlooked wherever she goes, are thrown together and, through their hurt, they begin to see one another in a whole new light.

With the help of the worst winter storms England has ever seen, they are forced to face their flaws and tackle life head-on, for fear that nothing will ever change for them.

Their greatest fear is to end their days unmarried. Yet, this year – with the aid of the ever-deepening snow – they are set to have their best ever Christmas at Longbourn!
What did you receive?
July 9, 2019 Leave a Comment
Source: St. Martin's Press
Paperback, 448 pgs.
I am an Amazon Affiliate
Sunset Beach by Mary Kay Andrews is slightly different from the lighter side of her other novels. Drue Campbell's life is turned upside down with the death of her mother, the reappearance of her estranged father, an accident that takes away the one thing that eases her mind, and the loss of her job — a job she hated. Campbell hasn't had an idyllic life, but with her mother she was at least grounded. Now, she's adrift and wary of accepting her father's help, especially after being estranged for so long.
When she arrives in St. Petersburg, Florida, she is given her inheritance from her father – her grandparents' cottage on Sunset beach. But the gift is not without its own headaches — a leaky roof, nasty color scheme, and so much more. While clearing out the trash from the previous hoarder tenant and cleaning up the cottage, Drue uncovers a mystery in her own attic. When she heads to the office to work for her father, she also discovers his new wife is her former best friend and there's a mystery at the law office that needs a second look.
Sunset Beach by Mary Kay Andrews is a complex read of a young woman finding her place in the world after losing so much, but it's also chock full of murder mysteries that Drue Campbell and you can't help but dig into.
RATING: Quatrain
Other Reviews:
About the Author:
Mary Kay Andrews graduated from the University of Georgia with a journalism degree in 1976.  She worked as a reporter at a number of papers, and spent 11 years as a reporter for the Atlanta Journal-Constitution before leaving to write fiction full-time in 1991.  She published ten mystery novels under her own name between 1992 and 2000, and since 2002, she has authored a number of best-selling books as Mary Kay Andrews.
July 8, 2019 Leave a Comment
Mailbox Monday has become a tradition in the blogging world, and many of us thank Marcia of The Printed Page for creating it. It now has it's own blog where book bloggers can link up their own mailbox posts and share which books they bought or which they received for review from publishers, authors, and […]