January 30, 2023 Leave a Comment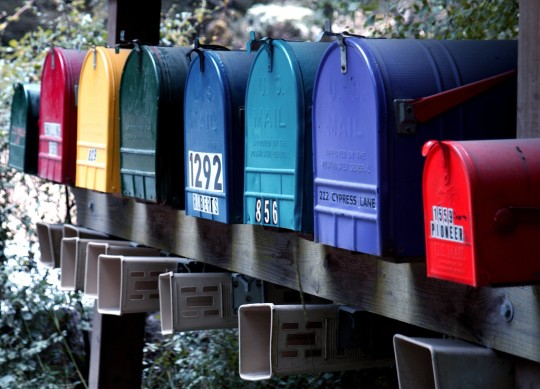 Mailbox Monday has become a tradition in the blogging world, and many of us thank Marcia of The Printed Page for creating it.
It now has its own blog where book bloggers can link up their own mailbox posts and share which books they bought or which they received for review from publishers, authors, and more.
Emma, Martha, and I also will share our picks from everyone's links in the new feature Books that Caught Our Eye. We hope you'll join us.
Here's what I received: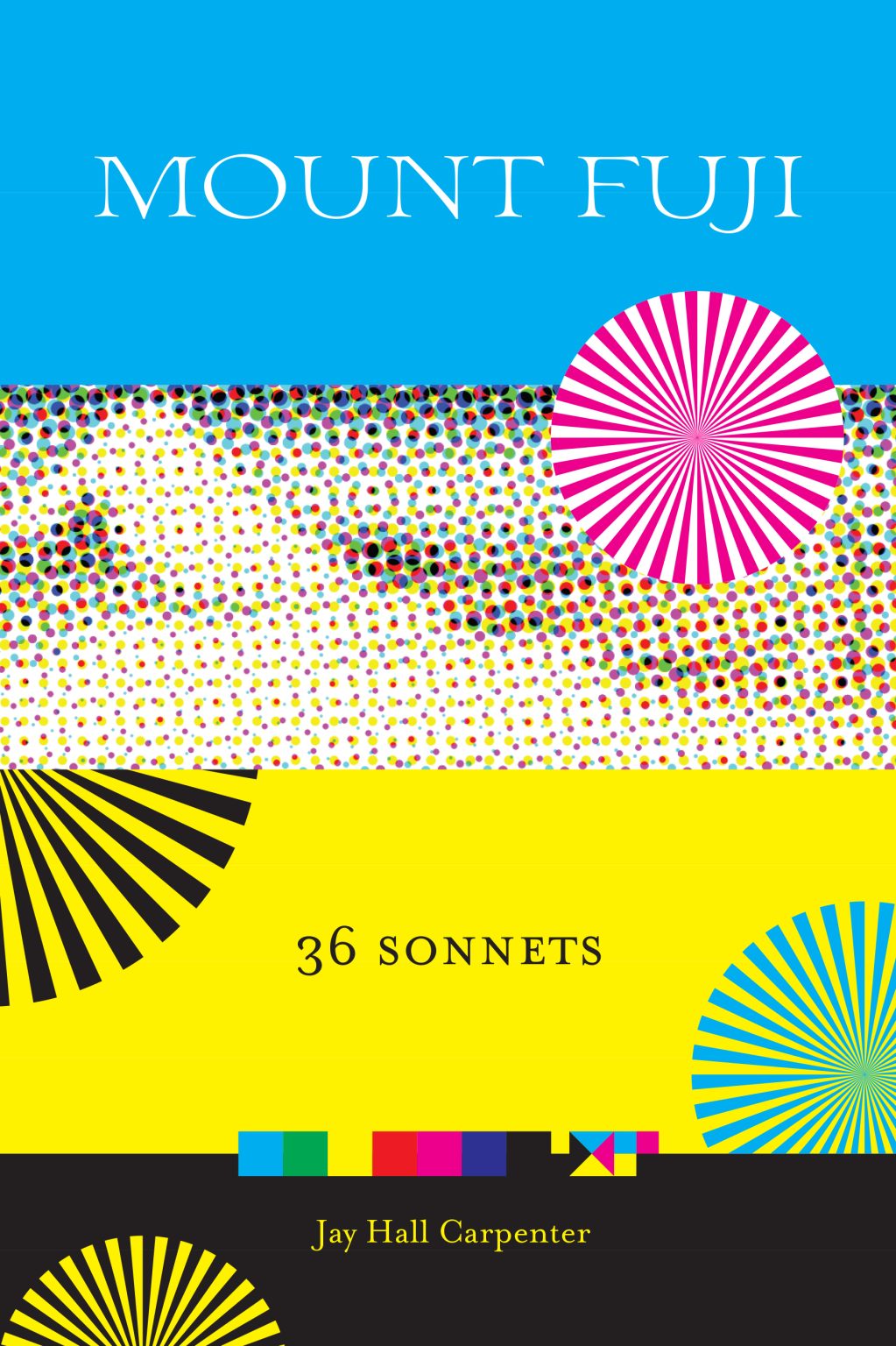 Mount Fuji: 36 Sonnets by Jay Hall Carpenter for review.
Jay Hall Carpenter's homage to "36 Views of Mount Fuji" by Katsushika Hoskusai. These Shakespearean sonnets discuss family, nostalgia, love, death, and more.
Dispatches from Frontier Schools by Sarah Beddow for review.

Dispatches from Frontier Schools is a collection of poems that pulls the reader right into the brutalities, and beauty, of teaching in a struggling charter school. With humor, wit, tears, anger, exhaustion, elation, and a refusal to give up, these poems highlight the struggles of a teacher trying to maintain her dignity and her identity and do right by her students and her own children—while being pulled apart by a system that doesn't support or defend teachers. More than just an anthem for teachers, however, this collection is a cry for all women who try to give all they can to everything and everyone.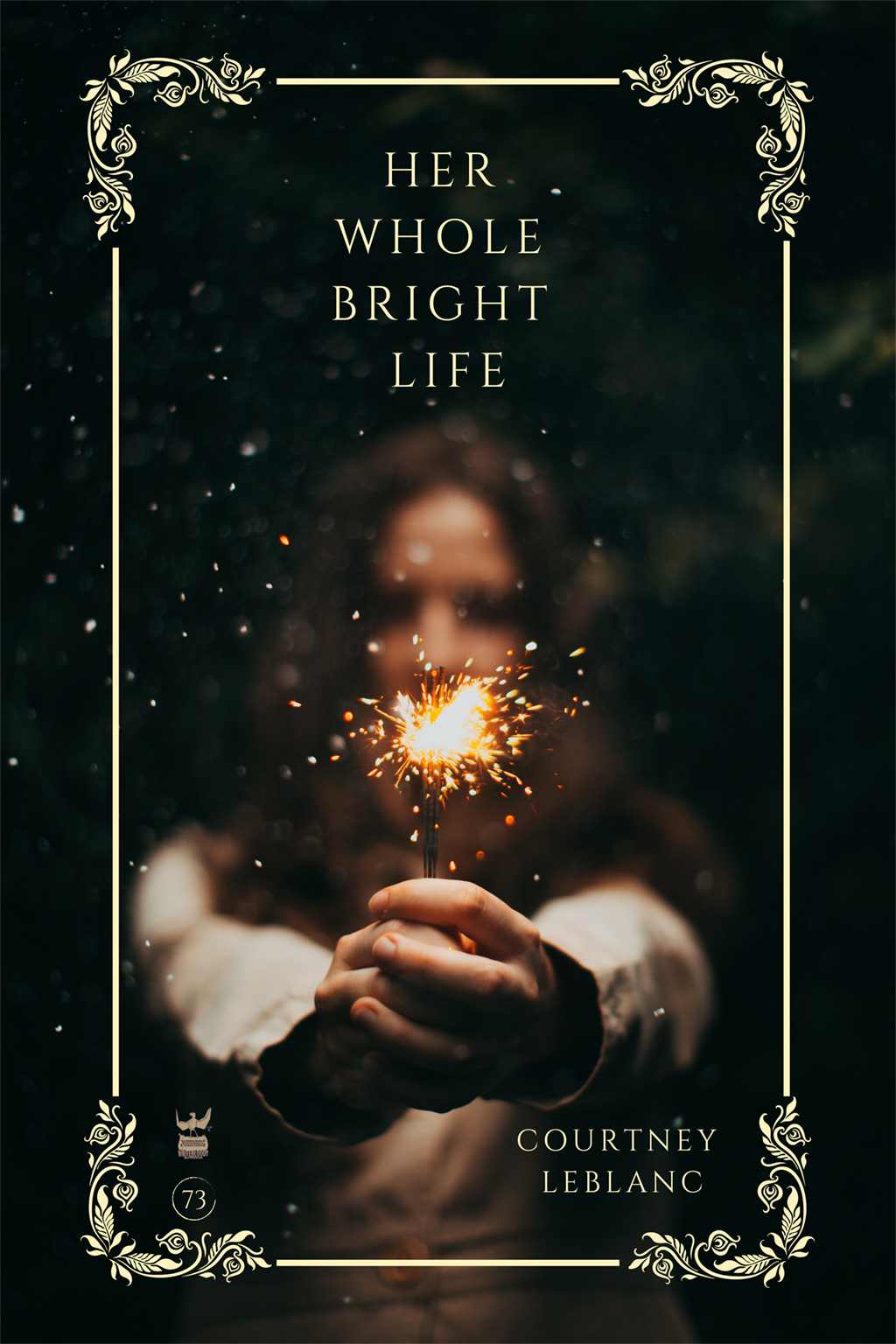 Her Whole Bright Life by Courtney LeBlanc for review.
A collection that weaves together the trauma and exhaustion of life lived with disordered eating and the loss and grief of the death of the poet's father.
What did you receive?
January 26, 2023 Leave a Comment
Source: Poet
Paperback, 80 pgs.
I am an Amazon Affiliate
Songs in E— by Dan Brady, winner of the Barclay Prize for Poetry, offers reimagined love poems from Elizabeth Barrett Browning and Robert Browning in which Sonnets from the Portuguese and "One Word More" were run through an unreliable internet translator into Portuguese and back into English. The result is playful, anachronistic, and time-bending.
Some of these poems have a deep darkness in them, but by the end they lighten up like you'd expect a love poem.
Meet Cute (pg. 3)

When we met,
it was a year
like candy.
We had a gift
in each hand.
One old. One new.
We bought antiques
but gradually saw
the rips, the sad years,
the melancholy.
Assumptions took hold.
Death, you say.
No E—,
not Death,
the proximity of Heaven.
The truth of a long-term relationship is contained in those antiques, but there's also that love that transcends all of those flaws.
Young Love (pg. 5)

Our two angels look surprised
as they bump wings in passing.

You, a pageant queen with rips in her dress.
I, a funeral singer under lattice-lights, poor and tired.

Death, the only thing we can agree on.
When reading these transformed poems of the past, they read like modern poems of love that is beginning, love that has endured, and love that is unsure. But there are moments when poems seem to reach from the past into the present and future.
Brady's efforts to breathe new life into older poems and make them his own is successful in expressing love, even the desire to find it. I'm not a scholar who has memorized Elizabeth Barrett Browning and Robert Browning, expect for the most famous "How Do I Love Thee," so I can't tell you which of these poems come from the original. That is until the final poem in the collection, "E—'s Song," which appears to stay the closest to Robert Browning's "One More Word."
Songs in E— by Dan Brady stands on its own as a collection of poems about the many facets of love, even if readers knew nothing about how they came to be. Delightful and contemplative, they bring to life the reality of love and how humans crave it, abuse it, and cherish it all at once.
RATING: Quatrain
About the Poet:
Dan Brady is the author of the poetry collections Strange Children (2018), Subtexts (2022), and Songs in E——, winner of the Barclay Prize for Poetry, from Trnsfr Books (2023), along with two poetry chapbooks. He is the poetry editor of Barrelhouse and lives in Arlington, Virginia with his wife and two kids.
January 25, 2023 2 Comments
Source: Publisher
Paperback, 66 pgs.
I am an Amazon Affilate
I'd Rather Be Called a Nerd by Dominic "Nerd" McDonald, winner of the 2022 DC Poet Project, is a memoir in poems exposing what it means to be an academic Black man in America and upend the expectations of the Black community. The collection melds Hip Hop rhythms and poetry to create a unique look at academic life and being a nerd.
The collection opens with the title poem, "I'd Rather Be Called a Nerd," in which speaks about his grandfather who pushed him to be educated and strive for more than the streets can provide. "My grandfather, rest his soul,/always told me, 'Whatever's clever pulls the lever.'" (pg. 1) and "this why niggas hot./They hot cause they lie, spend cash to be fly./Do anything as long as they can get by./But that's not on my mind not does it define/what I can and will be./" (pg. 2)
McDonald's passions are evident in every turn of phrase and poem in this collection, wearing his "nerd" title with pride. In his lyrics, he seeks to create change, motivate others, and demonstrate that other paths are available. Some of the most memorable poems for me were "Hungry," "Pure Potential," and "To the Bartender." These demonstrate the ups and downs we face in which we struggle to utilize our potential (that everyone says we have) and feed our own hunger without falling into the expectations of others.
I'd Rather Be Called a Nerd by Dominic "Nerd" McDonald, winner of the 2022 DC Poet Project, is a unique blend of rap, Hip Hop, and poetry, and you can't help by tap your toes or bop your head.
RATING: Quatrain
About the Poet:
Dominic "Nerd" McDonald is a Black entrepreneur and spoken word artist from various cities in Los Angeles, California. He has put his views on growing up in the inner city between two households, Hip Hop music, being a social outcast, college experiences, and more, into poetry, screen plays, and magazine articles. His passion comes from serving the community, especially through the arts. By writing from his heart and what he sees and hears, he hopes to be a "change agent" for the unheard. His journey led him to the DC Metro area six year ago, where he spreads influential messages and supports others who walk the same path.
Check out this interview.
January 24, 2023 Leave a Comment
Source: the poet Paperback, 150 pgs I am an Amazon Affiliate Call Me Spes by Sara Cahill Marron is a collection I hesitated to read and review because I was intimidated by the use of an iOS system in a phone. I am not a technophobe, but I'm also less tech-savvy than I should be. […]