October 16, 2019 Leave a Comment
Source: Purchased
Audible, 7+ hours
I am an Amazon Affiliate
The 5 Second Rule: Transform Your Life, Work, and Confidence with Everyday Courage by Mel Robbins, narrated by the author, is a long narration of how to use the 5-second rule to change your behavior and achieve your goals. In addition to a short explanation of how the rule works and how to apply it, she does offer some answers to frequently asked questions she's received over the years and information about the psychology behind why the rule works.
Much of our indecision and regret are tied to our emotional responses to thoughts and goals — we effectively talk ourselves out of acting on our goals or ideas. Count down from 5 and then act — this leaves no time for your emotions to talk you out of accomplishing your goals or taking action. This advice can be life changing, and her examples demonstrate how it can change behaviors and build confidence in yourself. Invaluable advice and information.
However, there are far too many testimonials and it ends up sounding like a long-winded sales pitch. This could have been much shorter and succinct, with a link to a bunch of testimonials on her website for those who were interested.
The 5 Second Rule: Transform Your Life, Work, and Confidence with Everyday Courage by Mel Robbins is a little long-winded and promotional, but if you want the CliffNotes version, view her TEDTalk.
RATING: Tercet
October 15, 2019 Leave a Comment
Source: Gift
Paperback, 72 pgs.
I am an Amazon Affiliate
Tigers at Twilight by Mary Pope Osborne is one of a bunch of books my aunt sent my daughter over the summer. It is book 19 in the series, but kids can follow along pretty well reading them out of order. Personally, this would drive me crazy not reading them in order, but my daughter is not bothered.
Jack and Annie are siblings who have adventures in a magic tree house. In this book, the kids are sent to India in search of a gift to free Teddy the dog from his furry state. Using a nonfiction book as their guide, they meet langurs, elephants, a hermit, and a tiger. There is danger, fun, and a bit of fear that they won't uncover the gift or find their way home.
My daughter took to this book instantly, and part of it is the mix of fiction and nonfiction. She likes to learn about the natural world while reading fiction and this has both. Tigers at Twilight by Mary Pope Osborne was a good adventure story that's not too scary, but packs in enough information about a real place to help kids learn about the world.
RATING: Quatrain
October 14, 2019 Leave a Comment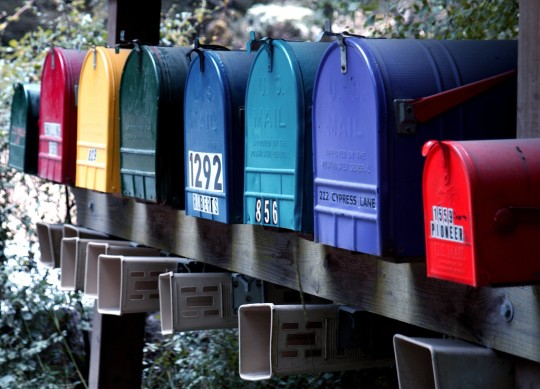 Mailbox Monday has become a tradition in the blogging world, and many of us thank Marcia of The Printed Page for creating it.
It now has it's own blog where book bloggers can link up their own mailbox posts and share which books they bought or which they received for review from publishers, authors, and more.
Leslie, Martha, and I also will share our picks from everyone's links in the new feature Books that Caught Our Eye. We hope you'll join us.
The Journey Home To Pemberley by Joana Starnes, a blog giveaway win.
A chance encounter in the wilds of the North brings more joy to Elizabeth and Mr Darcy than either of them dared hope for. But her world is rocked by blow after blow – and the truth would only cause him pain. 'I must be cruel only to be kind' is Elizabeth's guiding precept, and she chooses her path. Yet time, circumstances and new acquaintances teach her she had made a terrible mistake.

How can she regain what she had lost and rebuild a future with the only man she will ever love, but for whom disguise of every sort is his abhorrence?
What did you receive?
October 10, 2019 Leave a Comment
Source: the poet Paperback, 89 pgs. I am an Amazon Affiliate The Broken God by Laura Roklicer is a slim, questioning collection in which trauma and broken pieces are picked up, rearranged, and reassembled into something hopeful and more beautiful. We all make mistakes and feel pain when we lose someone we love, even those […]