June 22, 2017 3 Comments
In case you missed my review of this must have workbook — Tell the Truth. Make It Matter.: A Memoir Writing Workbook by Beth Kephart, illustrated by William Sulit — you must check out my review.
Today, Beth Kephart stops by to answer a few questions about her workbook and Juncture, memoir workshops and a newsletter.  Please give her a warm welcome.
After teaching memoir at Penn, what prompted you to create your own series of workshops focused on writing memoir?  Was the process from idea to launching your first workshop long? And what obstacles did you face and how did you deal with those?
Serena, I helplessly love memoir. I read it with real hunger, deep interest, open questions. I have been asked by many adult writers if I could work privately on individual manuscripts. I have given memoir talks across the country and run one day memoir workshops in communities and seen what can happen when adults gather to write about their lives. It felt like it was time to create something like Juncture. It took more than a year to roll this out. We wanted to make something beautiful. Find the right sites. Create a gorgeous web site and brochure series. Build a robust syllabi. It took a lot of time and love.
Juncture is a joint project with your equally talented husband; how has that journey been?  How do you find artistic balance when you're working closely together?
Bill is enormously talented. I love his art, his eye, his interest in building meaningful and artful communities. We have collaborated on many projects throughout the years. The creation of Juncture, which involves an Illustrated newsletter, videos, and the workshops themselves, has been deeply engaging and very personal and something we talk about and plan together. We rarely disagree on any aspect of this initiative.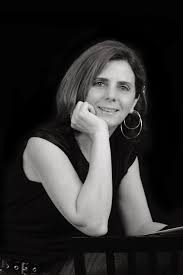 Tell the Truth. Make It Matter.: A Memoir Writing Workbook is a collection of exercises or more.  Are these the same exercises you use in your workshops?  What have been the reactions from participants to those exercises?
I actually never teach the same thing twice. I develop themes for each workshop and work towards them. I may teach some version of some of these exercises but mostly what is in the book was created for buyers of the book. The exercises are holistic. One thing builds to the next and the next. You can do each exercise as a singular experience or you can progressively build toward key elements of your memoir. I loved thinking about the accretive process.
While I never teach the same thing, while I build an intense curriculum that creates many opportunities to study memoir and to write multiple pieces, while I supplement all teaching with excerpts I have on hand and use to develop ideas that rise spontaneously … I always see incredible growth in the Juncture writers over the five days we have together. The kind of growth that makes me cry. And because these writers most often come back for another session months later, I see how they have continued to find their voices and stories in the meantime. It is hugely emotional to be a part of this. We memorialize the experience with a book each writer receives. Portraits Bill will take. Final pages published. Proof of our community and process.
You've included illustrations from your husband in this workbook. Did you give him the freedom to create anything he wanted or did you offer him guidance?  Are there plans to include photography in future editions (I know there will be second and third editions)?
Bill has absolute freedom with the art. I am surprised by each sketch he shows me. I love each sketch. His work makes me happy. No plans for another version, but yes, as I have established, I can't stop thinking about memoir. 

For those interested in signing up for your workshop, what advice would you give about preparing for the workshop in advance? How should they approach the experience? Do you expect them to have a memoir project already in mind?
I prepare my workshop goers. Two months ahead of time the participants are sent PDF packages with excerpt readings, assignments, a guide to the one full book we all read as part of the process, and so much more. I run a workshop for those who have not yet defined their memoir project and one for those already deep into their book. They are entirely different and very respectful of where each writer is in the process.
Thank you, Beth, for sharing your thoughts with us.  If you're looking for a great memoir teacher, Beth is your lady.
June 21, 2017 3 Comments
Source: Purchased
Paperback, 210 pgs.
I am an Amazon Affiliate
Tell the Truth. Make It Matter.: A Memoir Writing Workbook by Beth Kephart, illustrated by William Sulit, is the perfect workbook for budding memoirists because it provides not only writing exercises but enough room to write inspirations down.  Users can even staple additional pages in the book if they need more room.
What I love about the workbook, other than that it is written by Beth Kephart, is that the illustrations could jog the brain into writing and the exercises vary from writing about a first memory to writing a poem about an event.  Born from her Juncture workshops, Kephart uses those experiences to offer writers exercises that will leave them inspired to tackle that memoir or other writing project they've been thinking about.  For example, in the writing about your first lie exercise, there are tips about finding the bigger story in the lie, as well as suggestions to think about the details to make them alluring and to think about who you were before the lie was told and who you were after it was told.
The workbook is broken down in to finding your voice, finding the true you, hunting for memory, navigating your world, using photographs to job memory or inspire, and many other topics.  I love how the exercises help you tease out details for your writing, and by the end of the workbook, you should be prepared to tackle that memoir or other work you're looking to finish.  Always remember that the truth matters and that your memoir is not just about you!  Very sage advice.
If you're looking for a workbook full of exercises to get you thinking outside the box, Tell the Truth. Make It Matter.: A Memoir Writing Workbook by Beth Kephart, illustrated by William Sulit, is the one, especially if you're writing a memoir.  Using your imagination, you could also adapt the exercises to suit your fiction writing needs or just get writing in general, if you're a little rusty.  Kephart has done it again.
RATING: Cinquain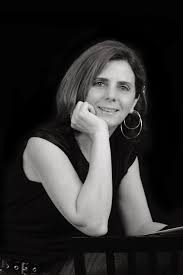 About the Author:
Beth Kephart is the author of twenty-two books, publishing memoir, young adult literature, a corporate fairytale, an autobiography of a river, and an essay/photography collection.
Handling the Truth: On the Writing of Memoir (Gotham), based in part on Kephart's teaching at Penn (where she won the 2015 Beltran Teaching Award), won the 2013 Books for a Better Life Award (Motivational Category), was featured as a top writing book by O Magazine, and was named a Best Writing Book by Poets and Writers. Small Damages (Philomel) was named a 2013 Carolyn W. Field Honor Book and a best book of the year by many publications. Going Over (Chronicle) was the 2014 Parents' Choice, Gold Medal Winner/Historical Fiction and a Booklist Editor's Choice. One Thing Stolen (Chronicle) was a 2015 Parents' Choice Gold Medal winner. Kephart's 2014 Shebooks e-memoir is Nest. Flight. Sky.: On Love and Loss One Wing at a Time. Her 2013 middle grade historical novel, Dr. Radway's Sarsaparilla Resolvent (Temple University Press), was named a top book of the year by Kirkus.
Kephart is a National Book Award nominee and a winner of the Pennsylvania Council on the Arts fiction grant, a National Endowment for the Arts grant, a Leeway grant, a Pew Fellowships in the Arts grant, and the Speakeasy Poetry Prize. She writes a monthly column for the Philadelphia Inquirer, is a frequent contributor to the Chicago Tribune, has given keynote addresses on the state of literature and teaching, and served as a judge for the National Book Awards, the National Endowment for the Arts, and PEN. 

Kephart was one of 50 Philadelphia writers chosen for the year-long Philadelphia's Literary Legacy, exhibited at the Philadelphia International Airport. Excerpts from her Love: A Philadelphia Affair were the subject of a six-month Airport exhibit. She is a Radnor High Hall of Fame.
Kephart's most recent book—This Is the Story of You—was published by Chronicle and is a Junior Library Guild and Scholastic Book Club selection, on the 2017 TAYSHAS list, a VOYA Perfect Ten, and a Top Ten New Jersey Book.
Kephart will release two middle grade books with Caitlyn Dlouhy of Atheneum/Simon & Schuster. She is the co-founder of Juncture Workshops, offering memoir workshops and resources to writers across the country.
June 20, 2017 9 Comments
Don Jacobson is visiting the blog today to talk about his series of books, The Bennet Wardrobe series. Of course, there are 8 ebooks up for grabs as well.  Stay tuned for the giveaway!
About The Exile: Kitty Bennet and the Belle Époque:
Longbourn, December 1811.

The day after Jane and Lizzy marry dawns especially cold for young Kitty Bennet. Called to Papa's bookroom, she is faced with a resolute Mr. Bennet who intends to punish her complicity in her sister's elopement. She will be sent packing to a seminary in far-off Cornwall.

She reacts like any teenager chafing under the "burden" of parental rules—she throws a tantrum. In her fury, she slams her hands against the doors of The Bennet Wardrobe.

Her heart's desire?

"I wish they were dead! Anywhere but Cornwall! Anywhere but here!"

As Lydia later said, "The Wardrobe has a unique sense of humor."

London, May 1886.

Seventeen-year-old Catherine Marie Bennet tumbles out of The Wardrobe at Matlock House to come face-to-face with the austere Viscount Henry Fitzwilliam, a scion of the Five Families and one of the wealthiest men in the world. However, while their paths may have crossed that May morning, Henry still fights his feelings for another woman, lost to him nearly thirty years in his future. And Miss Bennet must now decide between exile to the remote wastelands of Cornwall or making a new life for herself in Victorian Britain and Belle Époque France.

The Exile follows the story of Kitty Bennet as she grows from the coughing follower of her younger sister, Lydia, into a bright and engaging young woman living in the exciting world of the late 19th Century. However, she must pass through many trials before she can fully understand why the Wardrobe sent her 75 years into the future—and for her to become one of the most important fixtures in the Bennet Wardrobe Universe.
About the series:
The Bennet Wardrobe Stories have grown out of Don's interest in the side characters found the in majestic "Pride and Prejudice." He feels that the three younger sisters have been left to languish these past two centuries as readers…and writers…have focused on the eternal love story of Fitzwilliam Darcy and Elizabeth Bennet. Recognizing that, perhaps, Mary, Kitty, and Lydia as well as their father, Thomas, need to resolve their inner personality issues, much as both Lizzy and Darcy did in the original, to become characters in full.
And, that is where the Bennet Wardrobe comes in. Perhaps remaining on the original P&P timeline (which ends in 1811-12) would not be sufficient for the three young ladies to realize their mature futures…or for Thomas to finally take a stand on his daughters' behalves (note…archaic use). Hence the Bennet Wardrobe…a remarkable device created by the great cabinetmaker, natural scientist, and contemporary of Isaac Newton…which can transport those of the Bennet genome into futures which will meet their needs (not desires). Of course, as with any good time machine/magical transport, as Lydia Bennet Wickham Fitzwilliam put it, "The Wardrobe has an unusual sense of humor."
Please give Don Jacobson a warm welcome.
The Bennet Wardrobe Series is an alternative history in the Pride & Prejudice Universe. While the lead characters are familiar to all but only as secondary personalities, I have endeavored to provide each of them (Mary, Kitty, Lydia, and Thomas) with an opportunity to grow into three-dimensional persons, although not necessarily in the Regency. If they were shaped or stifled by the conventions of the period, the time-traveling powers of The Wardrobe helped solve their problems, make penance, and learn lessons by giving them a chance to escape that time frame, if only for a brief, life-changing interlude.

The Wardrobe underlines my conviction that each of these characters could enjoy fulfilling lives once they had overcome the inner demons holding them back.

Would it have been possible for them to do so staying on the Regency timeline?

Perhaps. However, something tickled my brain—maybe it was the intersection between my youthful fascination with speculative fiction and my mature appreciation of Austen—that suggested that it would be fun to try something different. How about time travel? Not unknown in JAFF … but usually played for farce rather than something more profound. With careful treatment, though, protagonists could be immersed in different futures to learn that which they need in order to overcome the limitations preventing them from realizing their potential as people. In the process, they carry the eternal story of love and life forward even to the 21 st Century.

The saga of The Bennet Wardrobe begins with The Keeper: The Extraordinary Journey of Mary Bennet. The Exile: Kitty Bennet and the Belle Époque is Volume 2, Part 1. Four more novels will complete the story of the Wardrobe's agenda. Three novellas have previously been published. More will be written to enable me to understand the manner in which the Wardrobe and the Bennet family interact. These will give readers insight into my process.

Astute bookworms, upon encountering The Bennet Wardrobe will immediately leap up and cry, "Ah-hah. I've got this. Jacobson has taken Narnia and tossed it back into the Regency." Yes and No.

1. Yes … same physical manifestation for the portal

2. No … travel to the future in current world not to another reality

Obviously there is a relationship between Lewis' Wardrobe and The Bennet Wardrobe in that they are both portals to other places or times. But, that is where I believe it ends—these devices are both Wardrobes, but have different properties.

I subscribe to the idea that the act of imagining characters (and the Wardrobes certainly are characters) brings them into reality. I follow Robert A. Heinlein who believed in … "World as Myth" — the idea that universes are created by the act of imagining them, so that all fictional worlds are in fact real and all real worlds are figments of fictional figures' fancy …"1 For instance, in Chapter XXIII of The Exile, Holmes refers to Pride & Prejudice as if it is a nonfiction book.

Thus, The Bennet Wardrobe, the Narnia wardrobe, The King's Roads, the TARDIS, and the flue network do exist because their universes have been created through their authors' imaginations. But, I needed to place The Bennet Wardrobe within the context of a rather fertile field of British Magical Transport. As I have written novellas to understand characters, so, too, did I compose a mock academic article (which appears in The Keeper) exploring the place of The Bennet Wardrobe within the spectrum of British magical transportation.

A Monograph/Imaginary Journey Exploring the Wardrobe's Power

Humans have traditionally found security in dim and enclosed spaces, from the caverns of 150 generations ago to more modern architectural innovations like the closet. These have one common thread…they are sealed off and dark, safe; wrapping a person seeking sanctuary in a womblike cocoon and capable of transporting one to other worlds—real or imaginary.

So, it came as little surprise when I discovered that the closet's predecessor, the wardrobe, offered similar characteristics. Just as a child may inherit a mother's nose or a father's eyes, the closet may yet carry some special properties held by what had once been a fixture throughout the homes of the well-heeled classes of post-Restoration Britain and ancien regime France. With the Industrial Revolution, wardrobes eventually became quaint relics. But, they did not lose their capacity to transport users across time or space.

Professor C.S. Lewis incisively revealed the power of the wardrobe with his groundbreaking Chronicles of Narnia. The knowledge of this capability stunned post-World War II audiences. Further research discovered other avenues over and through which properly attuned mortals and immortals could pass.

Ms. Rowling highlighted the unique nature of the flue network used by witches and warlocks. Another excellent study of Britain's magical transportation network can be found in Susanna Clarke's stunning work, Jonathan Strange & Mr. Norrell. Her discussion of the King's Roads that were hidden behind Britain's mirrors revealed the extreme age of Britain's magical transport. Another important mode was the wonderful looking glass described by Mr. L. Carroll.

The British King's Roads were rooted in pre-Roman and medieval powers obscured after the 15th Century. The rising powers of late 18th Century wardrobes may have been a response to a need caused by the disuse of the King's Roads. Both the Narnia Wardrobe and The Bennet Wardrobe are considered prime examples of classic Wardrobes. Researchers have cursed the Luftwaffe for destroying the Narnia Wardrobe in the Blitz.

While Wardrobes were not a perfectly safe mode of travel, they, none-the-less, seemed tamer. Potter's more modern and dependable flue network (splitching aside) may have been implemented by Britain's magical beings as, with the introduction of the closet, the wardrobe passed from common use and availability.

Even so, each network had its own properties and rules that governed its use. Lewis, for instance, explored the "need based" nature of the wardrobe. For the children of wartime Britain, they had to escape from the horrors of the events that swept over them. Hence, the doorway to Narnia led to another world where these youngsters had complete agency over themselves as the heroes in the epochal battle between good and evil.

The Bennet Wardrobe has been discovered to be equally potent, but in a different manner. Rather than transporting users to another world, this remarkable cabinet discerns the true needs of the Bennet user and ascertains what is required to meet that need. Then the Wardrobe transports the Bennet to a future time where that requirement can be fulfilled, but only to a frame of reference upon wardrobe's timeline—a point in time and space where the wardrobe itself exists.

Because of its unique construction, the Wardrobe is attuned to the peculiar vibrations of those born of the lineage of Mr. Christopher Bennet, the first Bennet Master of Longbourn Estate. No non-Bennet has ever directly taken advantage of the properties of the Wardrobe. Mrs. Fanny Bennet could only use the Wardrobe to hang a pelisse or store a hat—if Mr. Bennet would let her in the library!
Thank you, Don Jacobson, for sharing your inspiration for the Bennet Wardrobe.
Enter the Giveaway:
June 19, 2017 4 Comments
Source: TLC Book Tours Paperback, 528 pgs. I am an Amazon Affiliate The Alice Network by Kate Quinn, available at HarperCollins, is a stunning and intricate look at the network of female spies during WWI (and later, in WWII) and how integral they were to many of the triumphs and near misses that occurred to […]