June 26, 2019 Leave a Comment
Source: Meryton Press
Audible, 10+ hrs.
I am an Amazon Affiliate
The Journey by Jan Hahn, narrated by Leena Emsley, places Mr. Darcy and Elizabeth Bennet in the hands of road bandits who kidnap them for ransom as they make their way to London. In an effort to save Elizabeth from the rogues, Darcy proclaims that she is his wife, placing them in close quarters as they await rescue or a ransom payment. Elizabeth and Darcy try to come to an agreement about how to share a room, despite the impropriety of it all.

As you can imagine, there is danger from Nate Morgan and his bandits, but there is also danger in being so close to someone you admire and love. Darcy must fight his feelings as Elizabeth makes it clear that his character is not admirable, especially given Wickham's tales. This adventure from Hahn is high in tension but there also is more intense emotional tension, as Elizabeth comes to know the real Darcy. She begins to admire him, but she also admonishes him when she feels he is arrogant or high-handed.
Without spoiling the adventure for readers, I will say that what happens after they are recovered is a bit ridiculous. Elizabeth Bennet's reputation hangs in the balance, as does her family, but yet she makes the most awful choice. I fear given the societal norms at the time even Elizabeth would not have made the decision she does in the book. She would have felt the pressure and the love of her family and sisters most acutely. However, with that said, perhaps here PTSD from the situation made her act rashly and without practicality.
Hahn's Darcy and Elizabeth are like opposites most of the journey, but once flipped, their attraction is undeniable. Emsley is a suitable narrator and she does the characters justice, enabling readers to tell them apart. There are instances where the Austen dialogue should have been shifted more away from canon to suit the story, but it didn't detract much from my enjoyment.
The Journey by Jan Hahn, narrated by Leena Emsley, is a good adventure for our favorite couple with dashing rogues, danger, and time alone that will change their hearts.
RATING: Quatrain
About the Author:
Jan Hahn is fascinated by Jane Austen, 19th Century England, and true love. Having spent years in the world of business, she is now content to leave it behind and concentrate on writing about Austen's characters finding true love in 19th Century England. A storyteller since childhood, she's written skits and plays for local organizations and owned a business recording, writing and publishing oral histories. Jan is a member of JASNA and began writing novels based on Jane Austen's Pride and Prejudice in 2002. Jan's first novel, An Arranged Marriage, won the award for Best Indie book of 2011 from Austen Prose.
June 25, 2019 Leave a Comment
Source: Purchased
Paperback, 80 pgs.
I am an Amazon Affiliate
Owl Diaries: Eva and Baby Mo (book #10) by Rebecca Elliott is the 10th book in this series of Branches Books from Scholastic and a favorite series of my daughter. Eva is one curious owl and she's kindhearted. When she learns about hobbies at her elementary school and she and her classmates are charged with sharing their own hobbies, she realizes that she doesn't think her parents have hobbies at all. Eva soon learns that her parents once has a dazzling hobby, but with their growing family, they have had little time for it.
My daughter has loved this series since the beginning, and she now is able to read most of these books on her own, which is a delight to hear. She loves reading about Eva and her friends, as well as their plans and projects. In this book, Eva and her friends devise a way for her parents to rediscover their hobby. They offer to babysit Mo. They do not know how hard it will be.
Owl Diaries: Eva and Baby Mo (book #10) by Rebecca Elliott is a delightful book about how sometimes things look easier than they are in actuality. Eva and her friends learn how hard babysitting can be, but they also realize how fun it can be.
RATING: Cinquain
About the Author:
A school project from when Rebecca was 6 reads, 'when I grow up I want to be an artist and a writer'. After a brief detour from this career plan involving a degree in philosophy and a dull office job she fulfilled her plan in 2001 when she became a full time children's book illustrator and has since written and illustrated hundreds of picture books published worldwide including the award-winning Just Because, Zoo Girl, Naked Trevor, Mr Super Poopy Pants, Missing Jack and the very popular Owl Diaries series.
She lives in Suffolk in the United Kingdom with her husband, a history teacher and children, all professional monkeys.
June 24, 2019 Leave a Comment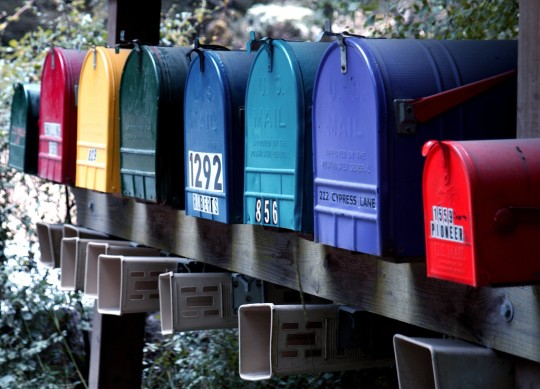 Mailbox Monday has become a tradition in the blogging world, and many of us thank Marcia of The Printed Page for creating it.
It now has it's own blog where book bloggers can link up their own mailbox posts and share which books they bought or which they received for review from publishers, authors, and more.
Leslie, Martha, and I also will share our picks from everyone's links in the new feature Books that Caught Our Eye. We hope you'll join us.
Here's what I received:
The Meyersons of Meryton by Mirta Ines Trupp, a Kindle freebie.
When a new family, thought to be associated with the House of Rothschild arrives in Meryton, a chain of events are set in place that threaten the betrothal of Miss Elizabeth Bennet to her beloved Mr. Darcy.

Rabbi Meyerson and family are received at Longbourn. This inconvenience leads to misfortune, for when the rabbi disappears from the quiet market town, Mr. Bennet follows dutifully in his path. Her father's sudden departure shadowed by the Wickhams' unannounced arrival has Elizabeth judging not only her reactions to these tumultuous proceedings but her suitability as the future Mistress of Pemberley.

A sensible woman would give her hand in marriage without a second thought. Can Elizabeth say goodbye forever to the one man who has captured her heart?

The Meyersons of Meryton is a Pride and Prejudice variation. The narrative introduces Jewish characters and history to the beloved novel and, although there are some adult themes, this is an inspirational and clean read.
Of Fortune's Reversal: A Pride and Prejudice Variation by Don Jacobson, a Kindle freebie.
A brisk early November Hyde Park morning is shattered by a child's scream. How two adults react in those next few desperate moments sets the plot in motion in this "Pride & Prejudice" alternative focusing on twenty-one year old Kitty Bennet.

"Of Fortune's Reversal" is a novella-length tale based upon an inversion of Mrs. Bennet's exclamation that with one good marriage, the other girls will be thrown in front of rich men. For more than two centuries, the Jane/Bingley: Lizzy/Darcy tetrarchy has been portrayed as the solution to Mary and Kitty's marriage difficulties, not to mention Mrs. Bennet's housing requirements. But, what if that was not the case?

What if Mr. Bennet dies just as Jane is receiving the Bingley sisters' invitation to dinner?

No rainy day horseback ride. No cold for Jane. No Elizabeth coming to Netherfield to nurse her elder sister…so no links forged in any way with Bingley (beyond what he felt for Miss Bennet at the Assembly) and Darcy (no fine eyes, no walk around the library, etc).

No Netherfield Ball.

No proposal from Collins because he was already wed to a shrew who convinced him to evict the Bennet women. So no trip to Hunsford cottage for Lizzy because Charlotte remains a spinster at Lucas Lodge.

Rather, the Bennet women are forced out of Longbourn—the older girls to Gracechurch Street and ultimately taking up employment away from the city. The two younger girls remain in Meryton with their mother, to be sent away to seminary for some much-needed formal education. But, the death of Thomas Bennet has changed more than the family's financial fortunes. It has also bent the arc of the P&P universe.
What did you receive?
June 20, 2019 Leave a Comment
Kelly Miller will share with us an excerpt from her new novel, Death Takes a Holiday at Pemberley. About the Book: What will the master of Pemberley do when confronted with the mercurial whims of an all-powerful angel? Fitzwilliam Darcy's well-ordered life is about to become a chaotic nightmare. A man of fortune, property, and […]