April 24, 2018 Leave a Comment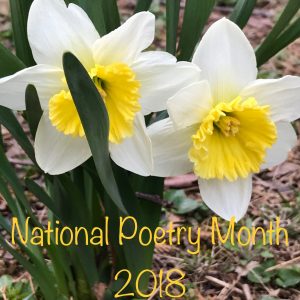 Source: the poet
Paperback, 36 pgs.
I am an Amazon Affiliate
Insomniatic by Valerie Fox is a unique chapbook in which readers are subject to a disjointed world where reality creeps into dreamlike sequences and hallucinations. An insomniac generally does not get a lot of "good" sleep, and these poems illustrate that electric energy of someone on the verge of exhaustion and their scattered thoughts. These thoughts are sometimes dark, but also playful and absurd, pushing readers to wonder if one could get addicted to such oddities of sleep deprivation.
From "Incorruptible" (pg.24)

On nearby Hanover Street a once inviting and
cared-for house has been recently demolished. An upright
piano stands slightly elevated at the top of the front
steps. Someone should remove it, but it looks nice there,
surrounded by blue skies and summertime.
Fox crosses the line between wakefulness and dreaming and re-crosses it again and again. A bewildered reader needs to commit to simply being along for the ride, rather than parsing out reality from dream. Insomniatic by Valerie Fox is a search through the dreaming wakefulness that is playful and disconcerting all at once.
Some recent poems can be found here.
RATING: Quatrain
About the Poet:
Valerie Fox's books of poetry include The Rorschach Factory (2006, Straw Gate Books) and The Glass Book (2010, Texture Press). She co-wrote Poems for the Writing: Prompts for Poets with Lynn Levin. Bundles of Letters Including A, V and Epsilon (2011, Texture Press) is a collaborative book with Arlene Ang. "Scarecrow Lists of Failures and Grocery Items" (a collaboration with Ang) may be found here, at Thrush.
Her work has appeared in many journals, including Thrush, Painted Bride Quarterly, Hanging Loose, Apiary, West Branch, Sentence, and Qarrtsiluni. Originally from central Pennsylvania, she has traveled and lived throughout the world, and has taught writing and literature at numerous universities including Sophia University (in Tokyo) and currently at Drexel University (in Philadelphia). Visit her at Texture Press.
April 23, 2018 Leave a Comment
Mailbox Monday, created by Marcia at To Be Continued, formerly The Printed Page, has a permanent home at its own blog. To check out what everyone has received over the last week, visit the blog and check out the links. Leave yours too.
Also, each week, Leslie, Martha, and I will share the Books that Caught Our Eye from everyone's weekly links.
Here's what we received:
Strangers in Their Own Land by Arlie Russell Hochschild, narrated by Suzanne Toren from Audible for Book Club — I missed this one in February.
In Strangers in Their Own Land, the renowned sociologist Arlie Hochschild embarks on a thought-provoking journey from her liberal hometown of Berkeley, California, deep into Louisiana bayou country – a stronghold of the conservative right. As she gets to know people who strongly oppose many of the ideas she famously champions, Hochschild nevertheless finds common ground and quickly warms to the people she meets, among them a Tea Party activist whose town has been swallowed by a sinkhole caused by a drilling accident – people whose concerns are actually ones that all Americans share: the desire for community, the embrace of family, and hopes for their children.

Strangers in Their Own Land goes beyond the commonplace liberal idea that these are people who have been duped into voting against their own interests. Instead Hochschild finds lives ripped apart by stagnant wages, a loss of home, an elusive American dream – and political choices and views that make sense in the context of their lives. Hochschild draws on her expert knowledge of the sociology of emotion to help us understand what it feels like to live in "red" America. Along the way she finds answers to one of the crucial questions of contemporary American politics: Why do the people who would seem to benefit most from "liberal" government intervention abhor the very idea?
Georgia Darcy: A Venetian Romance: A Contemporary Pride and Prejudice Variation Novella by Charlotte Kingsley, a Kindle freebie.
In this companion novella to "Senator Darcy," we get a glimpse of Georgia Darcy's life in Venice.

Far away from home at her exclusive boarding school, Georgia Darcy is swept away by the romance of Italy, and the attentions of a handsome young man. But after her ill treatment at the hands of George Wickham, she has trouble trusting strange men who might only be after her money or her brother's influence.
What did you receive?
April 20, 2018 Leave a Comment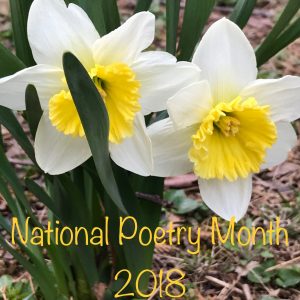 Source: Purchased
Paperback, 102 pgs.
I am an Amazon Affiliate
On That One-Way Trip to Mars by Marlena Chertock is a collection of poems broken up into sections named for the planets and the sun in the solar system. Blending scientific fact about the planets — Mercury, Venus, Earth, Mars, Jupiter, Saturn, Uranus, Neptune, and Pluto — and the Sun, and grounding it into a more personal experience is a balancing act that Chertock does well. But her poems also have a child-like wonder and humor to them that many can appreciate, especially as she tackles some tough issues.
From "70 Million Years Ago" (pg. 10)

The Milky Way spat out 
the Smith Cloud
from its edges,
a brussel sprout it couldn't swallow.

Now that unwanted green
is on its way back, a giant fart
of gas hurtling towards the galaxy.
From "Find Us" (pg. 19)

When they find us
we'll be long dead.
When they find us,
the chosen or rich frozen,
faces intact,
they'll wonder why
we're a people that don't move.
From those who were split from families by an invisible demarcation line after war in "An invisible middle" to a struggle with prematurely decaying bones in "Short curve II" and others, Chertock inserts wry humor to ease the hurt. In "On that one-way trip to Mars," the narrator speculates about how to apply to become an astronaut and turn her disability of decaying bones into an asset:
"Don't worry
about my bone deterioration rate,
I had arthritis at 13. Walked like an old lady
at 20. It'd be nice to float
and give my bones a break." (pg. 42)
On That One-Way Trip to Mars by Marlena Chertock begs readers to look beyond the visible to see the potential inside. Remove the bias that comes with the outer surface of someone and rely instead on the inner strength and power of the person. Chertock's poems explore both inner and outer space; take a trip on this rocket — you won't be disappointed.
RATING: Quatrain
About the Poet:
Marlena Chertock has two books of poetry, Crumb-sized (Unnamed Press, 2017) and On that one-way trip to Mars (Bottlecap Press, 2016). She uses her skeletal dysplasia and chronic pain as a bridge to scientific poetry. She regularly moderates or speaks on panels at literary conferences and festivals, serves as a judge or reviewer of creative work for contests, and reads her own work at open mics and reading series. Find her on Twitter and on Instagram.
April 19, 2018 Leave a Comment
Thanks to everyone who has shared poetry-related posts this month. Jill at Rhapsody in Books always has a string of #NationalPoetryMonth blog posts, and I love that she highlights children's books that are poetic. Catch her reviews of The Watcher by Nikki Grimes and Enormous Smallness of E.E. Cummings by Matthew Burgess. Cummings is one […]