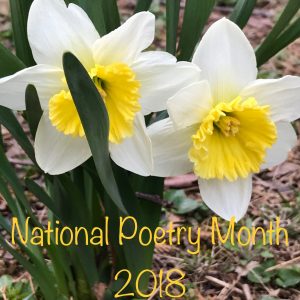 Source: Purchased
Paperback, 199 pgs.
I am an Amazon Affiliate
The Princess Saves Herself in This One by Amanda Lovelace is a debut collection from another Instagram poet, but unlike the poems of Rupi Kaur, Lovelace's poetry is more like the diary entries of a teenager or merely the instant reactions and out bursts of a teen who has access to social media.
This is not to say that her poems do not seek to empower young women with self-esteem issues or those who have been abused and are feeling emotionally drained. They do those things in a simple way, but the lines of verse lack the imagery and substance of Kaur's poems. Even so, this collection does have some poems that will have readers staring in awe at the "drop the mic" moment.
sticks & stones
never broke
                 my bones,
but words
made me
starve myself
until
                 you could
                 see all of them.
-skin & bone.
i was the one thing
he had to deny-
the beautiful truth
within his
terrible lie.

-who knew such a young heart could shatter?
when your mother
begins to forget
your name,
you begin
to wonder
if you exist
at all.

-stage 4, terminal
On the other hand, taken as a whole, Lovelace is telling a story and it happens to be in a form that straddles verse and prose in a way that captures the readers' attention. The Princess Saves Herself in This One by Amanda Lovelace is a product of today's social media 24/7 world. Whether or not it is your cup of tea, it is good to see that poetry is gaining attention.
RATING: Couplet
About the Poet:
growing up a word-devourer & avid fairy tale lover, it was only natural that amanda lovelace began writing books of her own, & so she did. when she isn't reading or writing, she can be found waiting for pumpkin spice coffee to come back into season & binge-watching gilmore girls. (before you ask: team jess all the way). the lifelong poetess & storyteller currently lives in new jersey with her fiancé, their moody cat, & a combined book collection so large it will soon need its own home. she has her B.A. in english literature with a minor in sociology. the princess saves herself in this one is her debut poetry collection & the first book in the women are some kind of magic series. the second book in the series, the witch doesn't burn in this one, will be published in 2018. Follow her on Twitter and Instagram.