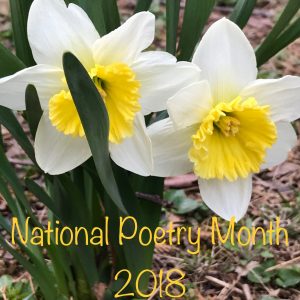 Welcome to National Poetry Month at Savvy Verse & Wit.
April has come fast, and with it some beautiful blooms in the garden. I couldn't resist using them for this year's image.
I have no formal plans for this year's celebration, but I do plan to feature mostly poets, poetry, and readings. I would love to share some original poems and maybe a few posts about poetry I've found on the Internet. If you have any suggestions, feel free to email them to me.
I hope that you'll join me this year in celebrating poets and poetry. Feel free to share your links in the Mr. Linky below: