Source: Purchased
Paperback, 204 pgs.
I am an Amazon Affiliate
I heard a great deal about Rupi Kaur and her InstaPoet fame before I picked up a book, and much of the criticism runs the gamut about how her poems lack substance without her illustrations or that her poems are really just motivational comments, etc. I've also heard that her poems are overlooked merely because they were written and shared on social media.
Much of this talk had me put off my reading of her books and even buying her books because I didn't want my experience colored by the words and perspectives of others. National Poetry Month has begun and it is time to share poetry, and poetry has no boundaries.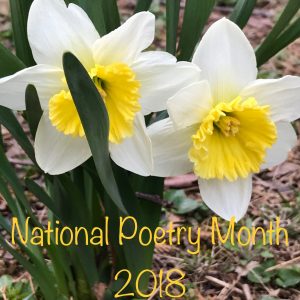 Milk and Honey by Rupi Kaur reminds me of a modern confessional poetry in which Kaur reveals her darkest secrets and her pain. This collection is raw and wears its emotions on its sleeves, though I would say it is for more mature audiences. She discusses rape, abuse, and the emotional harm that rocks her to the core. Like many abused women, the poet's narrator internalizes the shame and the hatred, creating a cycle of self-hatred. In many ways, these poems are like diary entries enabling the narrator to work out the tumult of her feelings.
the next time he
points out the
hair on your legs is
growing back remind
that boy your body
is not his home
he is a guest
warn him to
never overstep
his welcome
again
   - pg. 165
Other poems read more like motherly advice that either the narrator was given or learned and is ready to pass onto others to help them avoid the abuse or to get through the darkest moments. Kaur also has poems that speak to the abuses and harm that others may have endured. These poems vacillate from self-hate to regret at the loss of the abuser to taunting anger at the abusers actions.
There were moments when the smaller poems felt unfinished and just part of a larger whole, but Kaur has created a living poem with each new small poem. It is a greater story of humanity, loving oneself, and moving past the hurt of the past. Milk and Honey by Rupi Kaur is not for everyone, but it is a brave collection of poems calling for self-love, equality, and a better life for all of us.
RATING: Quatrain
About the Poet:
rupi kaur is a #1 new york times bestselling author and illustrator of two collections of poetry. she started drawing at the age of five when her mother handed her a paintbrush and said—draw your heart out. rupi views her life as an exploration of that artistic journey. after completing her degree in rhetoric studies she published her first collection of poems milk and honey in 2014. the internationally acclaimed collection sold well over a million copies gracing the new york times bestsellers list every week for over a year. it has since been translated into over thirty languages. her long-awaited second collection 'the sun and her flowers' was published in 2017. through this collection she continues to explore a variety of themes ranging from love. loss. trauma. healing. femininity. migration. 'revolution.
rupi has performed her poetry across the world. her photography and art direction are warmly embraced and she hopes to continue this expression for years to come. Follow her on Instagram.