2016 had a great many books that thrilled me, and others that delighted. The rest of the year I could have done without —  so many deaths and a horribly long election and a range of backlash to terrify anyone.
For those interested, these are the best books I read in 2016, though not all were published in 2016.
Best Series:
March by John Lewis, Andrew Aydin, and artist Nate Powell (March: Book One, March: Book Two, March: Book Three)
Best Photography:

Photographs from the Edge: A Master Photographer's Insights on Capturing an Extraordinary World by Art Wolfe, Rob Sheppard
Best Memoir:
Bukowski in a Sundress by Kim Addonizio
Best Children's Book:

Science Verse by Jon Scieszka, illustrated by Lane Smith
Best Young Adult Fiction:

The Scorpio Races by Maggie Stiefvater
Best Short Story Collection: (I only read 3 and these 2 tied)

Heirlooms: Stories by Rachel Hall (this one has remained on my mind more than expected)

Fall of Poppies: Stories of Love and the Great War by Jessica Brockmole, Hazel Gaynor, Evangeline Holland, Marci Jefferson, Kate Kerrigan, Jennifer Robson, Heather Webb, Beatriz Williams, and Lauren Willig
Best Jane Austen Fiction: (this is a three-way tie)

A Moment Forever by Cat Gardiner

Darcy's Hope: Beauty from Ashes by Ginger Monette

The Courtship of Edward Gardiner by Nicole Clarkston
Best Poetry: (another tie)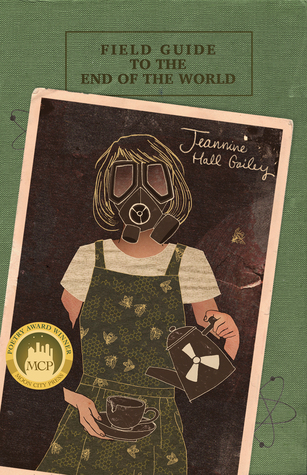 Field Guide to the End of the World by Jeannine Hall Gailey

Obliterations by Heather Aimee O'Neill and Jessica Piazza
Best Fiction: (a three-way tie)

The Secrets of Flight by Maggie Leffler

My Last Continent by Midge Raymond

This is the Story of You by Beth Kephart
What books were your favorites this year?