Mailbox Monday, created by Marcia at To Be Continued, formerly The Printed Page, has a permanent home at its own blog.
To check out what everyone has received over the last week, visit the blog and check out the links.  Leave yours too.
Also, each week, Leslie, Vicki, and I will share the Books that Caught Our Eye from everyone's weekly links.
Here's what I received: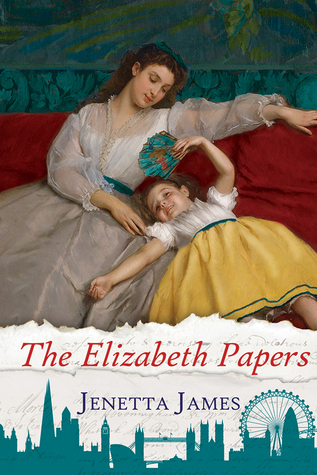 The Elizabeth Papers by Jenetta James for review from the author in Aug/Sept.
"It is settled between us already, that we are to be the happiest couple in the world," said Elizabeth Bennet at the conclusion of "Pride & Prejudice"—but was it true?

Charlie Haywood is a London-based private investigator who has made his own fortune—on his own terms. Charming, cynical, and promiscuous, he never expected to be attracted to Evie Pemberton, an independent-minded artist living with the aftermath of tragedy. But when he is hired to investigate her claims to a one hundred and fifty year old trust belonging to the eminent Darcy family, he is captivated.

Together they become entwined in a Regency tale of love, loss, and mystery tracing back to the grand estate of Pemberley, home to Evie's nineteenth century ancestors, Fitzwilliam and Elizabeth Darcy. As if travelling back in time, a story unfolds within their story. All was not as it seemed in the private lives of Mr. and Mrs. Darcy, but how can they ever uncover the whole truth?

How could they know that in 1817 Elizabeth Darcy began a secret journal? What started as an account of a blissful life came to reflect a growing unease. Was the Darcy marriage perfect or was there betrayal and deception at its heart?

Can Evie and Charlie unearth the truth in the letters of Fitzwilliam Darcy or within the walls of present-day Pemberley? What are the elusive Elizabeth papers and why did Elizabeth herself want them destroyed?

"The Elizabeth Papers" is a tale of romance and intrigue, spanning the Regency and modern eras, reminding us how the passions of the past may inspire those in the present.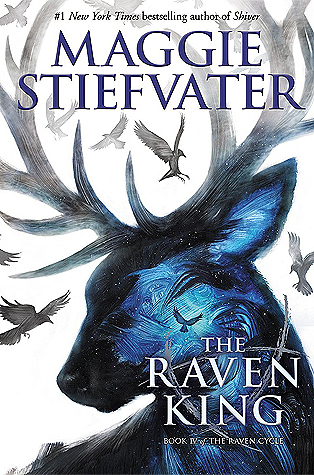 The Raven King by Maggie Stiefvater purchased from Audible.
Nothing living is safe. Nothing dead is to be trusted.

For years, Gansey has been on a quest to find a lost king. One by one, he's drawn others into this quest: Ronan, who steals from dreams; Adam, whose life is no longer his own; Noah, whose life is no longer a lie; and Blue, who loves Gansey… and is certain she is destined to kill him.

Now the endgame has begun. Dreams and nightmares are converging. Love and loss are inseparable. And the quest refuses to be pinned to a path.
A Moment Forever: (Liberty Victory Series #1) by Cat Gardiner for review in June.
In the summer of 1992, a young writer is bequeathed the abandoned home of a great-uncle she never knew. The house has a romantic history and is unlike any home she has ever seen. Juliana Martel felt as though she stepped into a time capsule—a snapshot of 1942. The epic romance—and heartache—of the former occupant unfold through reading his wartime letters found in the attic, compelling her on a quest to construct the man. His life, as well as his sweetheart's, during the Second World War were as mysterious as his disappearance in 1950.

Carrying her own pain inflicted by the abandonment of her mother and unexpected death of her father, Juliana embarks on a journalist's dream to find her great-uncle and the woman he once loved. Enlisting the reluctant assistance of a man whose family is closely related to the secrets, she uncovers the carefully hidden events of her great-uncle's and others' lives – and will ultimately change her own with their discovery.

This story of undying love, born amidst the darkest era in modern history, unfolded on the breathtaking Gold Coast of Long Island in 1942. A Jewish, Army Air Forces pilot and an enchanting society debutante—young lovers—deception—and a moment in time that lasted forever.

A Moment Forever is an evocative journey that will resonate with you long after you close the book. Romance, heartache, and the power of love, atonement, and forgiveness transform lives long after the horrors and scars of the Second World War have ended.
Banana Muffins & Mayhem by Janel Gradowski for review in June.
Culinary competitor Amy Ridley is as excited as anyone in Kellerton, Michigan to have DIY Home Improvement star, Phoebe Plymouth, come to town for the first annual Cabin Fever Cure event. However the TV personality's sour attitude quickly curdles people's opinion of her. When she's found dead, at the business owned by Amy's husband, Alex, the heat is on to catch the killer before his professional reputation is ruined!

When Amy seeks help in preparing for a vegan baking recipe contest, she also finds assistance from an unlikely team of sleuths who want to help her catch the murderer. But things go from bad to worse when Alex and his business suddenly suffer a series of less-than-random attacks. Are the murder and attacks related? Amy vows to figure it out before her and her husband's lives are ruined…or ended permanently!
What beauties did you receive in your mail?