Source: TLC Book Tours
Paperback, 220 pgs.
I am an Amazon Affiliate
Follow the River Home by Corran Harrington is a novella and collection of short stories that at the heart follow the Rio Grande river that splits New Mexico in two and its surrounding landscapes — the flat lands, the mountains, the dams, the dust, the heat, and heavy rains.  Harrington's literary fiction treats the subject of PTSD with careful precision in the story of Daniel Arroyo, a Vietnam veteran unable to forget even his earliest trauma, the death of his sister.
"For Daniel, the migration of the sandhills became the promise never broken, the putting to rest of old seasons, the beginning of new.  Grandmothers would tell grandchildren, as they held hands during walks along the river, and pointed toward the sky.  His own grandmother would soon tell him about the cranes, only in Spanish." (pg. 3 ARC)
Arroyo's childhood was full of familial argument and happiness, but the death of his sister nearly rips them apart, sending his family flying apart.  His struggles are compounded by his guilt and by his confusion over his own feelings for his friend.  Off to war, his mind and heart returned more burdened than before, and it is clear that his nightmares are affecting his marriage to his high school sweetheart and his relationships with his son and daughter.
In the second half of the book, Harrington explores the moments in Arroyo's life and those who lived in the home before and who purchased various pieces of furniture.  She explores the sadness these families have seen, their most intimate moments, their struggles, and even their contentment with one another.  Told through the eyes of furniture or those who have known the Arroyo family, Harrington paints a broader picture of this microcosm.  The second half may at first blush appear separate from the first, but readers will soon draw the connections from the strands she leaves.
Follow the River Home by Corran Harrington is a wonderfully written look at our roots, our fears, our guilt, and all of the moments that make up our lives.  The good, the bad, the happiest, and the saddest moments.  Harrington's work is detailed and emotionally grounded, but she never shies away from the dark moments of war and death.
RATING: Quatrain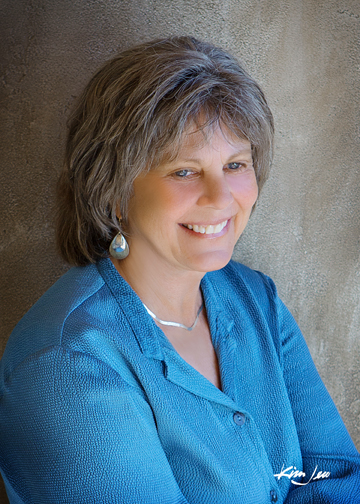 About the Author:
Corran Harrington is a Pushcart Prize nominee, a Santa Fe Writers Project finalist, a Hidden River Arts Eludia Award finalist, a Bosque Fiction Contest finalist, and a New Millennium Writings Award semi-finalist whose short fiction has appeared in numerous literary journals. A former lawyer, Harrington also has a background in cultural and linguistic anthropology. She lives in Albuquerque, New Mexico.  Visit her on Facebook and Twitter.