Source: New American Library
Hardcover, 432 pgs
I am an Amazon Affiliate
The Sound of Glass by Karen White, published today, embarks on a journey that will leave readers slowly unraveling the interconnected lives of Mrs. Heyward in the late 1950s and the Mrs. Heyward in the new millennia.  Edith Heyward is a woman who lives a closed life in her attic where she makes wind chimes out of sea glass, but she also lives a large life inside those tiny, humid walls.  She tiptoes around not only her husband, but also her son and one of her grandsons, but even after they have left her home, she still closes herself off from the outside world.  Meanwhile, Merritt Heyward, who married Edith's grandson Cal, has taken the chance and given up her life in Maine to come to Beaufort, S.C., where a home she's inherited as Cal's widow lays out its secrets in a methodical way.
"She'd barely slid from her stool when the sky exploded with fire, illuminating the river and the marshes beneath it, obliterating the stars, and shooting blurry light through the milky glass of the wind chime.  The stones swayed with shocked air, singing sweetly despite the destruction in the sky behind them.  Then a rain of fire descended like fireworks, myriad balls of light extinguished as soon as they collided with water into hiccups of steam."  (pg. 2 ARC)
While much of Edith's pain is in secret, except to her immediate family, her sense of justice and right will push her to investigate the mysterious plane crash above her home in South Carolina.  As she works on this case in secret, she's simultaneously balancing the need for family calm and the desire for change within the family dynamic.  What ultimately drives her family to separate will also bring it back together and resolve a nearly 50 year old mystery.
"'She always said that only fools thought all glass was fragile.'" (pg. 31 ARC)
Fast-forward to the present day, and Merritt find herself trying to curl up into a ball on her own, only to realize that Southern manners will not allow it.  On top of her new well-meaning neighbors, she also must confront a brother-in-law she never knew about and adjust to life with her step-mother and younger brother Owen.  As Merritt learns the traditions of Southern living, she also begins to realize that like drinking Coke with peanuts, you have to take the bitter with the sweet in life.  While she may have found love with Cal, she also knew there were wounds that would never heal, and some that hovered below the skin's surface that she was unaware of.
The Sound of Glass by Karen White is a multi-layered story about family, their secrets, and the innocuous connections that can lead to lasting relationships and memories to be cherished.  What breaks us can only make us stronger, and in some cases, some of us are unaware that we are broken and in need of fixing.  Denial can be a powerful drug, as can self-protection, but family bonds and love are the only true healing power in this story and in our own lives.  White is a successful writer of Southern, women's fiction for a reason, and once readers buy one book, they'll be addicted and buy the rest!
***Another contender for the 2015 Best List***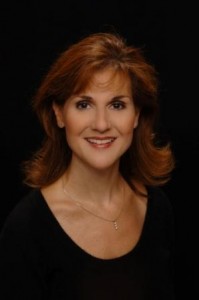 About the Author:
Known for award-winning novels such as Learning to Breathe, the Southern Independent Booksellers Alliance 2009 Book of the Year Award finalist The House on Tradd Street, the highly praised The Memory of Water, the four-week SIBA bestseller The Lost Hours, Pieces of the Heart, and her IndieBound national bestseller The Color of Light, Karen has shared her appreciation of the coastal Low country with readers in four of her last six novels.
Italian and French by ancestry, a southerner and a storyteller by birth, Karen has made her home in many different places.  Visit the author at her website, and become a fan on Facebook.
My other reviews: