Source: Penguin
Hardcover, 432 pages
On Amazon, on Kobo
A Long Time Gone by Karen White is the quintessential novel with a multigenerational family saga, southern  charm, and mystery wrapped up in one package.  Vivien Walker is the latest generation of Walker women to chase ghosts and leave the Mississippi Delta for parts unknown, but she's also a lot more like her mother Carol Lynne than she thinks.  Love is boundless among these women who care for vegetables and family with the same careful hands, nurturing them until they are ready to take to their own journeys.  Vivien comes back to Mississippi after her marriage to a plastic surgeon fails miserably, but she's hopeful that her grandmother, Bootsie, can help pick up the pieces.
"I was born in the same bed that my mama was born in, and her mama before her, and even further back than anybody alive could still remember.  It was as if the black wood of the bedposts were meant to root us Walker women to this place of flat fields and fertile soil carved from the Great Mississippi.  But like the levees built to control the mighty river, it never held us for long."  (page 1)
Vivien's childhood was peppered with short visits from her mother, as she left on another adventure in the 1960s.  She grew to resent her mother's absences and when she left her childhood home for California, she didn't look back for nine years.  Upon her return, Vivien is unsure how she feels about her mother's presence and the loss of so much, including a beloved family member.  Vivien must learn to reach out of the fog that keeps her docile and deal not only with her past, but the future as well.  White's characters are always complex, and while not without faults, nearly always easy to cheer for.  Vivien has lived too much in the past, and she must realize that she cannot go back and change things, but move forward with greater purpose and conviction.
"I wonder how far from Mississippi I have to get before I forget about the place I came from.  My memories of home are like a river, and I spend a lot of time fighting the current that's always trying to take me back."  (page 189)
Told in shifting point of views between the 2000s and the 1920s, plus the 1960s diary entries of Carol Lynne, White builds the past through the eyes that saw it happen, peppering it with parallels to the future in Vivien's life path.  Weaving in elements of history from hidden genealogy of mixed race children, bootleggers, KKK, and the 1960s freedom rides and hippie days, White has created an engaging and informative novel about the trials each of us faces in our own families and how even outside forces can influence those lives in unforeseen and unexpected ways.  A Long Time Gone by Karen White is about the long road some of us can take to find our homes and feel our family connections deeply even when we're away.  It's about forgiveness and love, and how it can tether us together even miles from home.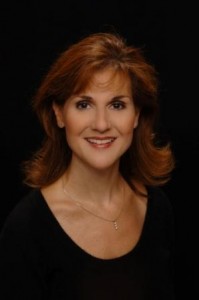 About the Author:
Known for award-winning novels such as Learning to Breathe, the Southern Independent Booksellers Alliance 2009 Book of the Year Award finalist The House on Tradd Street, the highly praised The Memory of Water, the four-week SIBA bestseller The Lost Hours, Pieces of the Heart, and her IndieBound national bestseller The Color of Light, Karen has shared her appreciation of the coastal Low country with readers in four of her last six novels.
Italian and French by ancestry, a southerner and a storyteller by birth, Karen has made her home in many different places.  Visit the author at her website, and become a fan on Facebook.
19th book for 2014 Historical Fiction Reading Challenge.