Sea Change by Karen White is told from the alternating points of view from three women — Ava, Gloria, and Pamela — who each hold secrets close and family closer.  Ava is a midwife who is impulsive and marries a man, Matthew Frazier, she knows little about and moves from her hometown and family to St. Simons Island, Georgia.  Gloria, Ava's mother, has secrets that she barely acknowledges in the presence of her mother, Mimi, and has never told Ava.  Meanwhile, Pamela Frazier is a midwife from the 1800s who allegedly ran off with a British Army man, leaving her husband and son behind and whom the community branded a traitor and erased from history.
"Storms bring the detritus of other people's lives into our own, a reminder that we are not alone, and of how truly insignificant we are.  The indiscriminating waves had brutalized the shore, tossing pieces of splintered timber, an intact china teacup, and a gentleman's watch — still with its cover and chain — onto my beloved beach, each coming to rest as if placed gently in the sand as a shopkeeper would display his wares.  As I rubbed my thumb over the smooth lip of the china cup, I thought of how someone's loss had become my gain, of how the tide would roll in and out again as if nothing had changed, and how sometimes the separation between endings and beginnings is so small that they seem to run together like the ocean's waves."  (Page 1)
White creates multifaceted characters with real problems and sometimes places them in surreal circumstances, including worlds in which ghosts exist and past lives are possibilities.  Ava is the only daughter in a family full of older brothers, and she escapes into the arms of Matthew to feel free and to roam as she chooses, but is her love for him real or contrived and will their relationship last even as the past surfaces to reveal some ugly secrets about him and his ancestors.  White uses water imagery in a way that connects the idea that a circle never begins or ends, but continues endlessly — forever — in a way that demonstrates the power of love and devotion to family.
There are intricate details in this novel that connect not only Ava and Matthew, but also some secondary characters, like Tish — the local florist.  White easily weaves in these details among the finer setting elements, ensuring that the island itself becomes a character in her novel about changes and the current beneath that connects everything.
"And in the moment before I closed my eyes, the flashlight caught on the corner of the wall by the stairs, where kudzu vines had begun to work themselves into a crack along the wall, climbing upward like a spider, relentless in its advance, lie the doubt that crept around my skull and took root in my chest where my heart beat."  (Page 128)
While White's characters are strong, particularly the women, Matthew is more of a stand in, the logic and realism that anchors the story.  He's note as deep as White's other characters, though this also is likely due to the drawback of having the present day sections told by Ava and Gloria and readers can only see him through their interactions with him.  Readers may not only find him distant and enigmatic, but a character too stuck in the past and not caring enough toward his wife, Ava.  As suspicions pile up around him, his behavior becomes more bizarre and he becomes more distant from Ava.
Sea Change by Karen White is like the ocean waves undulating against the shore, eroding away the beach of lies and half-truths that cover the reality beneath — the truth of Ava and Gloria's lives and the mystery of Matthew's ancestors.  Readers will discover that the lull of the rocking ocean waves can be easily churned into a roaring storm tossed seascape, but once the storm has subsided, there will be nothing left by hope.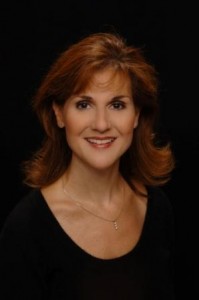 About the Author:
Known for award-winning novels such as Learning to Breathe, the Southern Independent Booksellers Alliance 2009 Book of the Year Award finalist The House on Tradd Street, the highly praised The Memory of Water, the four-week SIBA bestseller The Lost Hours, Pieces of the Heart, and her IndieBound national bestseller The Color of Light, Karen has shared her appreciation of the coastal Low country with readers in four of her last six novels.
Italian and French by ancestry, a southerner and a storyteller by birth, Karen has made her home in many different places.  Visit the author at her website, and become a fan on Facebook.
Also check out my reviews of The House on Tradd Street, The Girl on Legare Street, The Beach Trees, and On Folly Beach.