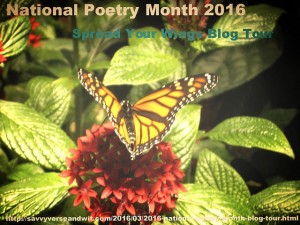 Source: Tightrope Books
Paperback, 150 pgs.
I am an Amazon Affiliate
Ghost Sick by Emily Pohl-Weary is a collection of poems that witness. They are testimony, commentary, and emotional responses to the crime, drugs, loss of innocence and more in a Toronto neighborhood and other places where lives are wasted and lost too easily. In "World of Sorrow," the narrator says, "I had no way of comprehending/it only takes a second to tear/the spirit from a young body//" More often than not, young people believe they are invincible, and it is this naivete that leaves them especially vulnerable to waste, decay, and death. Pohl-Weary laments these losses, and she struggles to come to terms with those who have been lost and the potential they may have had under different circumstances.
Her images are playful, but then turn sinister, like in "Falling Angel," where the narrator says, "Our honey gigolo, haloed, wary/Smiling at women, the boy who would kill//Carried disaster in the tilt of his chin/tightness of his shoulders, heavy droop of eyelids//"  What causes this young man to become a murder, and what does it mean for those around him.  Growing up in this neighborhood, the young must be forever watchful of how they are perceived by others and ensure that their actions cannot be the cause of another's death or harm.  As the narrator in "Never Say Goodbye" indicates, "life is a process of hardening//" and it can even happen when you're young and having a good time.
Nearly a third of the way through the volume, the poet asks, "How many candlelight vigils/will it take to light the sky/with grief?" ("The Gentle Giant")  But in the same section, the narrator says in "Those Who Died," "Remember that you live where they did not./You are the survivor and the advocate./You must live for those who died.//"  It is the pressure many surviving family members and friends place on themselves — to advocate for those who can no longer speak for themselves.  In many ways, these are the people who are "ghost sick" because they are the most haunted by those they have lost, and they are unable to escape that pressure.
Craft Supplies (pg. 51)

a wise woman once told me
you can't expect miracles
from dollar store markers
though they're often realized
in the most unusual, tawdry places
like the bottom of a bin
Readers will find that not all is dreary in Pohl-Weary's world, as hope remains an eternal spring even in the darkest places. It can be held by a child with potential, a community that listens and acts, or even in the depths of a dream resurfacing for someone who has been lost. We, the living, are the ones that are haunting the dead with our emptiness at their leaving. We need to fill those holes and move on, so that they may do the same, as the narrator in "Meaning" suggests.
Ghost Sick by Emily Pohl-Weary is a profound collection that will have readers looking at their own losses to determine if they have filled those empty holes.
Rating: Cinquain
About the Poet:
Award-winning author, editor, and creative writing instructor Emily Pohl-Weary has published seven books, a series of girl pirate comics, and her own literary magazine.
She was the 2015 writer-in-residence for Queen's University, where she mentored students and facilitating a workshop for people affected by incarceration. She has also been the University of the Fraser Valley's Kuldip Gill Writing Fellowship Writer in Residence in B.C., and the Toronto Public Library system's eWriter-in-Residence for Young Voices. She was also fortunate to be Dawson City, Yukon's writer-in-residence at the Pierre Berton House.
Her most recent book is a collection of poetry, Ghost Sick, which was released in February 2015. Her novel for teens, Not Your Ordinary Wolf Girl, was published by Penguin Razorbill (Canada) and Skyscape (U.S.A.) in fall 2013. Her five previous books include Strange Times at Western High, Girls Who Bite Back, A Girl Like Sugar, Iron-on Constellations, and Better to Have Loved: The Life of Judith Merril.
Emily is also a current creative writing instructor at the University of Dalhousie. For more than a decade she has also facilitated creative writing workshops that focus on advanced writing skills, learning tools for conflict-resolution and processing trauma, and finding your unique voice.