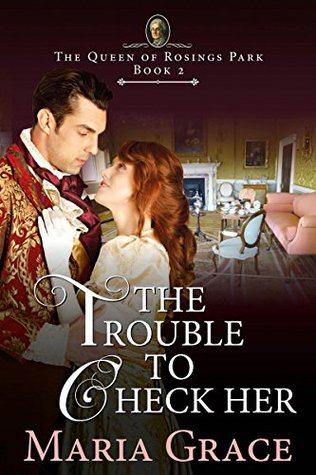 Source: Maria Grace
Paperback, 384 pgs.
I am an Amazon Affiliate
The Trouble to Check Her by Maria Grace (Book 2 in The Queen of Rosings Park series) and Lizzy and Darcy are not the stars of this one.  Lydia is always portrayed as the youngest, silliest sister who gets herself into the worst trouble, forcing Darcy to rescue her and pay Wickham to take her.  What if there were an alternative?  What if she was caught soon enough and could be sent to what is essentially reform school?
Lydia is ungrateful, as she pines for Wickham at Mrs. Drummond's school, but she soon learns that there is little sympathy among the other students.  She misses Wickham, hates Darcy and Lizzy and her father, and has little love for Mrs. Drummond or Miss Fitzgilbert.  Despite her reluctance to do the chores set before her and the charitable visits to the alms houses and other places in Summerseat, she finds herself growing closer to Miss Fitzgilbert and Juliana, who is even more of a fallen woman than she is.  The lessons on numbers do not stick with her, but her lessons in drawing and painting and music are her saving grace.  Her pencil flits across the page and she creates realistic pictures of her friends and various situations. 
Her new friends are a balm to her loneliness, and she soon finds her place at the school, even though there are a few students who try to make her stay uncomfortable.  As Lydia uncovers her creative side, she begins to see her other friends at the school as less than pleasant, especially when they blame her for things that she did not do.   The Trouble to Check Her by Maria Grace (Book 2 in The Queen of Rosings Park series) is refreshing and enjoyable, and Lydia grows and evolves in the most wonderful ways, while maintaining her sense of humor and ability to enjoy sisterly interaction.
Rating: Cinquain
Other Reviews: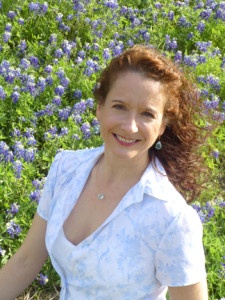 About the Author:
Though Maria Grace has been writing fiction since she was ten years old, those early efforts happily reside in a file drawer and are unlikely to see the light of day again, for which many are grateful. After penning five file-drawer novels in high school, she took a break from writing to pursue college and earn her doctorate in Educational Psychology. After 16 years of university teaching, she returned to her first love, fiction writing.
She has one husband, two graduate degrees and two black belts, three sons, four undergraduate majors, five nieces, sewn six Regency era costumes, written seven Regency-era fiction projects, and designed eight websites. To round out the list, she cooks for nine in order to accommodate the growing boys and usually makes ten meals at a time so she only cooks twice a month.