Source: the author
Paperback, 378 pgs
I am an Amazon Affiliate
Mistaking Her Character by Maria Grace is a phenomenal Pride & Prejudice rendering, and this series is shaping up to be one of the best in the market.  Grace has a firm grasp of Jane Austen's characters, but she also is not afraid to make them her own.  As she explores the conditions brought about by emotional abuse, readers will see a darker side to the hints of neglect in Austen's original novel.
Lady Catherine de Bourgh will stop at nothing to save her daughter Anne from her ailments, but her patronage comes with a price — sometimes too high of a price.  Dr. Thomas Bennet gives up his London practice and moves his family to Rosings so he can care for Anne, and Elizabeth dutifully helps him in his ministrations.  Lady Catherine does not stop at telling people who to court and who to seek out as husbands and wives, but she offers her advice in all things from draperies to clothes.  Those who presume to know more, have more experience, or contradict her current statements with her own previous advice best watch out for her unfettered wrath.
"She pushed the window open and gulped in fresh air.  Anyone who saw her would believe her half drowned, and she was — suffocating in pretense and overbearing interference.  At Rosings, she could hardly draw breath without instruction on how to carry it out more properly, more elegantly, more to her satisfaction." (pg. 66)
Mistaking Her Character by Maria Grace is stunning and emotional, and readers will be blown away by the uniqueness of her plot and characterization.  While some may say they deviate too far from Austen's original characters in some cases, isn't that the fruit of creativity.  She has taken these characters and made them her own, and in many ways, they are even more nuanced and dynamic that they were in the original, especially those who were more minor characters.  There are some tough emotional issues tackled in this one, beyond the romantic entanglements. It's the first P&P rendering I've given 5 stars to in a long time.
***Giveaway for 2 ebooks***
Open internationally, comment by Aug. 5, 2015, at 11:59 pm EST, about your favorite Jane Austen spin-off, retelling, or continuation.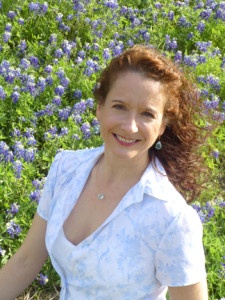 About the Author:
Though Maria Grace has been writing fiction since she was ten years old, those early efforts happily reside in a file drawer and are unlikely to see the light of day again, for which many are grateful. After penning five file-drawer novels in high school, she took a break from writing to pursue college and earn her doctorate in Educational Psychology. After 16 years of university teaching, she returned to her first love, fiction writing.
She has one husband, two graduate degrees and two black belts, three sons, four undergraduate majors, five nieces, sewn six Regency era costumes, written seven Regency-era fiction projects, and designed eight websites. To round out the list, she cooks for nine in order to accommodate the growing boys and usually makes ten meals at a time so she only cooks twice a month.