Mailbox Monday, created by Marcia at To Be Continued, formerly The Printed Page, has a permanent home at its own blog.
To check out what everyone has received over the last week, visit the blog and check out the links.  Leave yours too.
Also, each week, Leslie, Vicki, and I will share the Books that Caught Our Eye from everyone's weekly links.
Here's what I received: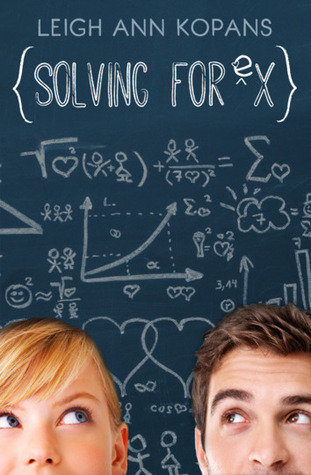 Solving for Ex by LeighAnn Kopans was a free Kindle download.
Ashley Price doesn't have much in life after being bullied so hard she had to leave her old school to live with her aunt and uncle in Pittsburgh. But the camera she borrowed from her best friend and secret crush Brendan, and her off the charts math abilities, make things a lot more bearable. Plus, since Brendan is the captain, making the school Mathletes team should be easy.

But when gorgeous new girl Sofia rolls in and steals Brendan, Ashley's place on the team, and her fragile foothold on the Mansfield Park Prep social totem pole, it's on. Sofia is everything Ashley left her old school to escape. The only thing Ashley didn't count on is Sofia's sexy twin brother Vincent.

Vincent is not only the hottest boy in school, he's charming, sweet, and he's got his eye on Ashley. He's also not taking no for an answer. There's no real reason Ashley shouldn't like Vincent, but with the battle lines being drawn between her and Sofia, Ashley's not sure which side he's on. Or which side she wants him to be on.

She does know Sofia is trouble with a capital T, and she's determined to make Brendan see it.
Four Days in April by Maria Grace free download.
Full of hope and ripe with possibility, beginnings and new beginnings refresh the spirit with optimism and anticipation. Four Days in April.

Two letters. Four Days. Everything changes.

After offering a most disastrous proposal of marriage and receiving a rebuke he will never forget, Fitzwilliam Darcy writes Elizabeth Bennet an equally memorable letter.

What if she answers it with one of her own?

From the award winning author of Given Good Principles, Remember the Past and Mistaking Her Character, Sweet Tea short stories offer the perfect bite to transport readers back to the Regency era for the first days of new love.
The Trouble to Check Her by Maria Grace for review in April.
Running off with Mr. Wickham was a great joke — until everything went arsey-varsey.  That spoilsport Mr. Darcy caught them and packed Lydia off to a hideous boarding school for girls who had lost their virtue.

It would improve her character, he said.

Ridiculous, she said.

Mrs. Drummond, the school's headmistress, has shocking expectations for the girls. They must share rooms, do chores, attend lessons, and engage in charitable work, no matter how well born they might be. They were even forced to wear mobcaps! Refusal means they may find themselves at the receiving end of Mrs. Drummond's cane—if they were lucky. The unlucky ones could be dismissed and found a position… as a menial servant.

Everything and everyone at the school is uniformly horrid. Lydia hates them all, except possibly the music master, Mr. Amberson, who seems to have the oddest ideas about her. He might just understand her better than she understands herself.

Can she find a way to live up to his strange expectations, or will she spend the rest of her life as a scullery maid?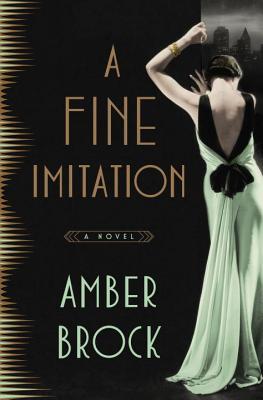 A Fine Imitation by Amber Brock, an unexpected surprise from Crown.
Set in the glamorous 1920s, A Fine Imitation is an intoxicating debut that sweeps readers into a privileged Manhattan socialite's restless life and the affair with a mysterious painter that upends her world, flashing back to her years at Vassar and the friendship that brought her to the brink of ruin.

Vera Bellington has beauty, pedigree, and a penthouse at The Angelus—the most coveted address on Park Avenue. But behind the sparkling social whirl, Vera is living a life of quiet desperation. Her days are an unbroken loop of empty, champagne-soaked socializing, while her nights are silent and cold, spent waiting alone in her cavernous apartment for a husband who seldom comes home.

Then Emil Hallan arrives at The Angelus to paint a mural above its glittering subterranean pool. The handsome French artist moves into the building, shrouds his work in secrecy, and piques Vera's curiosity, especially when the painter keeps dodging questions about his past. Is he the man he claims to be? Even as she finds herself increasingly drawn to Hallan's warmth and passion, Vera can't supress her suspicions. After all, she has plenty of secrets, too—and some of them involve art forgers like her bold, artistically talented former friend, Bea, who years ago, at Vassar, brought Vera to the brink of catastrophe and social exile.
What did you receive?