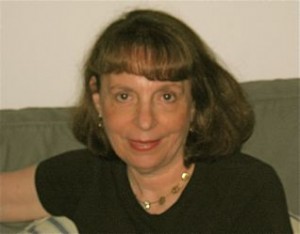 Pamela Jane, author of A Vampire Is Coming to Dinner! 10 Rules to Follow, has been a children's author for some time. She has agreed to answer a few interview questions and offer a giveaway to one lucky reader.  I've also got a special guest reviewer.
Please welcome Pamela.
1.  When did you first begin writing children's books?
I was eight when I wrote my first "book" about my parakeet, Winky Blue.  I had looked for a story about a parakeet in our local library without success, so I decided to write my own.  This eventually led (many years later) to the "Winky Blue" series published my Mondo.  The series is featured on my website http://www.pamelajane.com.  My first published book, NOELLE OF THE NUTCRACKER, illustrated by Jan Brett, came out in 1986.
2.  Have you ever considered doing your own illustrations for your books?
I would love to do my own illustrations because I can picture them so well in my head!  However, they don't translate well on paper, and I've been very fortunate in my publisher's choice of illustrators for my books.
3.  What is the relationship between author and illustrator like?
It various with each book and project.  Often, I do not get to know the illustrator until after the book is out.  In cases where the book is historical fiction, there may be earlier contact between the author and illustrator because it's so important that the illustrations are factually correct.  I've just finished writing my first historical children's picture book, so it will be interesting to see how this process unfolds.
4.  Could you explain how you got involved in writing for an animation series? and what that entails?
A former children's book editor contacted me about writing for the animation series.  It's quite different from writing in book form because there is no description; the writing is simply dialog although I indicate the action in separate comments on the manuscript.  The next step is having actors read the parts and animators illustrate the story (or perhaps it's the other way around.)  I'm excited to see how it will turn out!
5.  When you are not writing what are your other interests and hobbies?
I love to walk in nature while listening to books on my iPod and I play the piano, albeit badly!  I also like watching old movies and British mystery series such as "Foyle's War."
Now, here's out guest reviewer, The Girl from Diary of an Eccentric:
A Vampire Is Coming to Dinner! 10 Rules to Follow by Pamela Jane is funny and the pictures are cool.  I really like the first picture with the invitation from the vampire stuck to the door with a skull knife, the picture where he gets ready to meet the vampire and puts his shirt on backwards, and when the kid shakes the vampire's hand with a stick.
Rule 5 and Rule 6 are funny because the kid decides to ignore those rules and do the opposite.  I also liked rule 3 and rule 11.  The pictures were detailed.  Rule 11 was my favorite.  I think smaller kids would like the book if parents read the book to them.  I love the book.
Thanks to The Girl for her review.
Now for the giveaway.  I have one copy for 1 lucky US/Canada reader.

1.  Please leave a comment about your favorite monster or Halloween book.
2.  For a second entry, spread the word on Facebook, Twitter, etc.
Deadline is Oct. 30, 2011, at 11:59 PM EST.