Pamela Jane's A Vampire Is Coming to Dinner! 10 Rules to Follow is a picture book for ages three to eight and is brightly illustrated by Pedro Rodriguez.
The images and text teeter between light and dark, balanced enough to engage young readers and keep them on their toes.  The pranks the young boy comes up with to keep the vampire guessing are hilarious and just something a young kid would come up with.
The only drawback for some younger readers is the design of the book in which the flaps would be hard for their uncoordinated hands to open without ripping.  The book has a final surprise for kids that will have them smiling.  A Vampire Is Coming to Dinner! 10 Rules to Follow is a hard bound children's book with bright images, fun pranks, and rules that are familiar and new where vampires are concerned.  Kids will enjoy the book, and parents can have fun reading it with their children.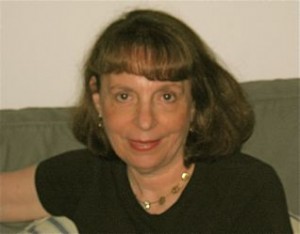 About the Author:
Pamela Jane is the author of twenty-six books for children, including Noelle of the Nutcracker illustrated by Jan Brett (Houghton Mifflin) which has been optioned for a film, and the "Winky Blue" and "Milo" series published by Mondo. Her new book, A Vampire is Coming to Dinner! 10 Rules to Follow, illustrated by Pedro Rodriquez, has just been released (Price Stern Sloan, a division of Penguin Books for Young Readers).
To check out the rest of the tour stops, click the link.
***Thanks to the author and TLC Book Tours for sending a review copy of this book.***
This is my 48th book for the 2010 New Authors Reading Challenge.