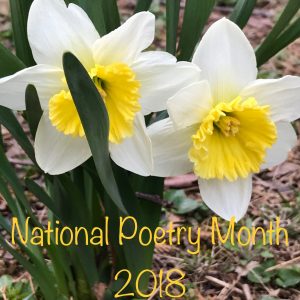 Source: the poet
Paperback, 36 pgs.
I am an Amazon Affiliate
Insomniatic by Valerie Fox is a unique chapbook in which readers are subject to a disjointed world where reality creeps into dreamlike sequences and hallucinations. An insomniac generally does not get a lot of "good" sleep, and these poems illustrate that electric energy of someone on the verge of exhaustion and their scattered thoughts. These thoughts are sometimes dark, but also playful and absurd, pushing readers to wonder if one could get addicted to such oddities of sleep deprivation.
From "Incorruptible" (pg.24)

On nearby Hanover Street a once inviting and
cared-for house has been recently demolished. An upright
piano stands slightly elevated at the top of the front
steps. Someone should remove it, but it looks nice there,
surrounded by blue skies and summertime.
Fox crosses the line between wakefulness and dreaming and re-crosses it again and again. A bewildered reader needs to commit to simply being along for the ride, rather than parsing out reality from dream. Insomniatic by Valerie Fox is a search through the dreaming wakefulness that is playful and disconcerting all at once.
Some recent poems can be found here.
RATING: Quatrain
About the Poet:
Valerie Fox's books of poetry include The Rorschach Factory (2006, Straw Gate Books) and The Glass Book (2010, Texture Press). She co-wrote Poems for the Writing: Prompts for Poets with Lynn Levin. Bundles of Letters Including A, V and Epsilon (2011, Texture Press) is a collaborative book with Arlene Ang. "Scarecrow Lists of Failures and Grocery Items" (a collaboration with Ang) may be found here, at Thrush.
Her work has appeared in many journals, including Thrush, Painted Bride Quarterly, Hanging Loose, Apiary, West Branch, Sentence, and Qarrtsiluni. Originally from central Pennsylvania, she has traveled and lived throughout the world, and has taught writing and literature at numerous universities including Sophia University (in Tokyo) and currently at Drexel University (in Philadelphia). Visit her at Texture Press.