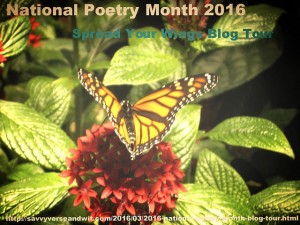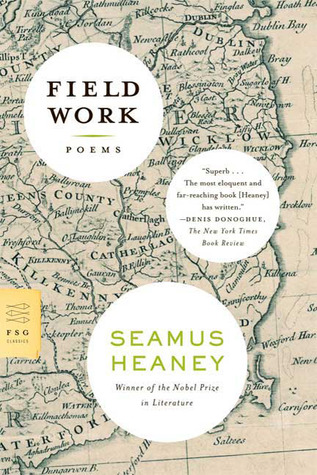 Source: Purchased
Paperback, 80 pgs.
I am an Amazon Affiliate
Field Work by Seamus Heaney is a collection of poems that follow his removal from Belfast, Ireland, to the country south of Dublin in the County Wicklow.  It's clear that even as his family has been away from the troubles in Northern Ireland, they are still foremost in his mind and poems.  Some of these poems are elegies to the friends and family he has lost along the way, but these poems are less focused on the political and more focused on his internal, emotional struggle with the issues in Ireland.  In "Oysters," the narrator talks of himself as an estuary in which the oysters atop, and as he tastes the saltiness he recognizes that the oysters are "alive and violated."  As the poem evolves, it is clear that the oysters are Ireland, split in two — ripped apart violently.  As the narrator eats, he recognizes that he must be deliberate in his actions or he will be forced into action, actions that could be reckless.
In "Casualty," the narrator wants to supply a full picture of the Irish struggle — a man sits at a bar and continues to drink from the high shelf and he's a "dole-breadwinner."  But soon we see him through the eyes of the narrator, a man with a quick, observant eye.  His death is swift and among the other 12 in a Derry blast, in which "Everybody held/his breath and trembled."  A man that questioned and raised concerns, simply swept away by a random decision to enter an bar that was not his usual.  How many times can we say we have deviated from our routines and how soon before we find ourselves the next casualty of a decision we had no idea was bad.
The downtrodden, the working class, and others are here between these pages.  "The gunwale's lifting ear –/trusting the gift,/risking gift's undertow–/is unmanned now//" ("In Memoriam Sean O'Riada")  In a nod to Yeats, Heaney examines what the artist and musician means to him, but cautions that he is not the same as the fisherman that Yeats held in esteem.  There are several references and allusions to Yeats in this collection.
However, one of the best rendered sections may be the "Glanmore Sonnets" where Heaney turns his keen eye to the country around him.  Here he demonstrates his love for the people in the country and their welcoming nature, though his thoughts do turn to other times, especially during a "first night … in that hotel … "
X

I dreamt we slept in a moss in Donegal
On turf banks under blankets, with our faces
Exposed all night in a wetting drizzle,
Pallid as the dripping sapling birches.
Lorenzo and Jessica in a cold climate.
Diarmuid and Grainne waiting to be found.
Darkly asperged and censed, we were laid out
Like breathing effigies on a raised ground.
And in that dream I dreamt -- how like you this? --
Our first night years ago in that hotel
When you came with your deliberate kiss
To raise us towards the lovely and painful
Covenants of flesh; our separateness;
The respite in our dewy dreaming faces.
There is a dream-like quality to many of these poems, as Heaney meditates on the past and the present issues facing Ireland. The narrator says in "High Summer," "On the last day, when I was clearing up,/on a warm ledge I found a bag of maggots/and opened it. A black/and throbbing swarm came riddling out/life newsreel of a police force run amok,/sunspotting flies in gauzy meaty flight,/the barristers and black berets of light.//" It's clear that the struggles are ever-present, even in the country, and there is no escaping their dark shadows even in Field Work by Seamus Heaney.
About the Poet:
Seamus Heaney was an Irish poet, writer and lecturer from County Derry, Ireland. He was awarded the Nobel Prize in Literature in 1995, "for works of lyrical beauty and ethical depth, which exalt everyday miracles and the living past."