Source: TLC Book Tours
Paperback, 327 pgs.
I am an Amazon Affiliate
A Certain Age by Beatriz Williams is set in the early 1920s when times were beginning to change and women were feeling a little freer to do more than marry and have children. Told from the points of view of Mrs. Theresa Marshall of Fifth Avenue, New York, and Miss Sophie Fortescue, a naive younger daughter of an inventor who recently became wealthy, Williams weaves a mystery that can only come to light when the intersection of two similar panes of a prism come together unexpectedly. (I'll leave the final panes of that prism a mystery) The novel brings to life the cloistered life of a newly rich family as a juxtaposition to old, wealthy families in New York society. Even as the clash of new and old money continues on the surface, bubbling underneath is a desire of women in both realms to break free into the world of Jazz, booze, and freedom.
"'Still, it was a passion of yours, wasn't it? There was a reason you loved it, there was a reason you loved flying that had nothing to do with shooting down other airplanes and killing people. So that reason must still exist inside you, waiting for the — the — tide to go back out.'" (pg. 110)
Theresa's marriage has grown stale, as she's tolerated her husband's discreet dalliances and the birth of a child just months after her own first born. As she strives to take a risk and begin her own affair, she finds herself caught up in the same traditional web of matrimony and security as the young man she falls into bed with seeks more. A principled man, an ace pilot during WWI, Octavian Rofrano grabs onto her offerings like a life preserver. It is not until he becomes Sophie's cavalier that he begins to see that there can be more to life than a casual love affair with a married woman.
Meanwhile, Theresa's bachelor brother Ox has fallen in love with the slip of a girl, whose innocence has been cracked by a trip to Europe with her inventor father and her sister. Sophie has fallen for his charms, until she begins to see the wider world around her, and all of its possibilities. How these lives become tangled into a treacherous web will rivet readers to every word on the page. Williams has created a socialite set and a set of new money players who are drawn into tragic circumstances beyond their control. A Certain Age by Beatriz Williams raises questions about experience and innocence, age and beauty, love and lust, and emptiness and fulfillment — how do we reach our full potential without knowing our past and leaping into the future? Can scandal ruin it all?
RATING: Quatrain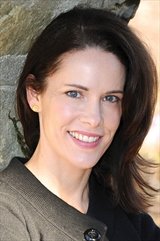 About the Author:
A graduate of Stanford University with an MBA from Columbia, Beatriz Williams spent several years in New York and London hiding her early attempts at fiction, first on company laptops as a communications strategy consultant, and then as an at-home producer of small persons, before her career as a writer took off. She lives with her husband and four children near the Connecticut shore.
Find out more about Beatriz at her website, and connect with her on Facebook, Twitter, and Instagram.