The School of Essential Ingredients by Erica Bauermeister is a novel about food and characters as original and complementary as the dinners they create during Lillian's Monday night School of Essential Ingredients at her restaurant.  From the older couple Helen and Carl who are seasoned and aged by salted wounds and mellowing cream to the spunky and unsure experimental flavors of Chloe who strives to build her confidence in the kitchen and her relationships, Bauermeister has created a culinary masterpiece that will melt in readers' mouths.
"The girl was a daughter of a friend and good enough with knives, but some days.  Lillian thought with a sigh, it was like trying to teach subtlety to a thunderstorm."  (page 7)

"Some smells were sharp, an olfactory clatter of heels across a hardwood floor.  Others felt like the warmth in the air at the far end of summer.  Lillian watched as the scent of melting cheese brought children languidly from their rooms, saw how garlic made them talkative, jokes expanding into stories of their days."  (page 17)

"The more she cooked, the more she began to view spices as carriers of the emotions and memories of the places they were originally from and all those they had traveled through over the years.  She discovered that people seemed to react to spices much as they did to other people, relaxing instinctively into some, shivering into a kind of emotional rigor mortis when encountering others."  (page 20)
Readers will smell the food, taste it, touch it, and become inspired to create their own culinary delights at home and share them with their families and friends.  Bauermeister threads the memories and problems of each character through the movements and creations in Lillian's cooking class, alternating points of view and providing insight into each of their lives.  The true beauty of her prose is that cooking terms are even used when cooking is not the main focus of the story, and she excels at creating a mood of melancholy or a mood of frustration or even a mood of nostalgia as each character reviews their lives and their journeys in the kitchen.
Although the stories contained in the novel are short, Bauermeister does a magnificent job of creating characters that are three-dimensional.  Like the spices and other ingredients in Lillian's recipes, each character is an essential ingredient to the whole of the novel.  In many ways, her novel is about enjoying each moment to its fullest, even those moments of guerrilla cooking in which someone is over your shoulder adding spices or tips to make a dish better, even if those moments of advice are unwanted at the time.  Taking criticism and advice with a touch of acceptance that we all need a little help is what the recipe to life requires to make it great.  The School of Essential Ingredients will leave readers wanting more, but willing to embark on their own journeys of food and so much more.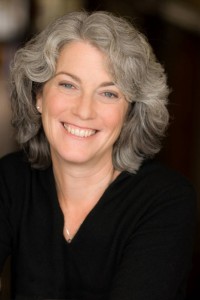 About the Author:
ERICA BAUERMEISTER is the author of The School of Essential Ingredients and Joy for Beginners. She lives in Seattle with her family.  Check out her Facebook page.
This is my 79th book for the New Authors Reading Challenge in 2012.