Mailbox Mondays (click the icon to check out the new blog) has gone on tour since Marcia at A Girl and Her Books, formerly The Printed Page passed the torch. This month's host is Chaotic Compendiums.

The meme allows bloggers to share what books they receive in the mail or through other means over the past week.
Just be warned that these posts can increase your TBR piles and wish lists.
Here's what I received for review: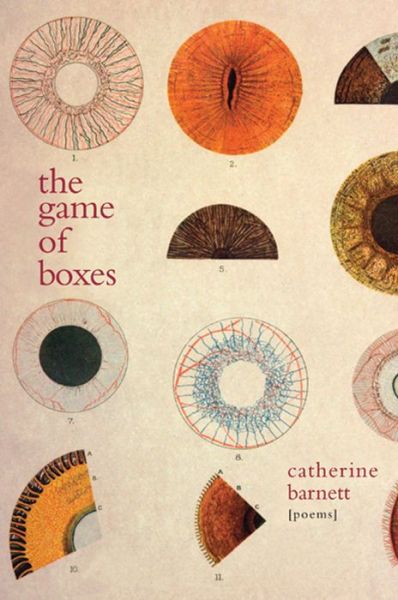 1.  The Game of Boxes by Catherine Barnett, which came from the Academy of American Poets and won the James Laughlin Award.
In Catherine Barnett's The Game of Boxes, love stutters its way in and out of both family and erotic bonds. Whittled down to song and fragments of story, these poems teeter at the edge of dread. A gang of unchaperoned children, grappling with blame and forgiveness, speak with tenderness and disdain about "the mothers" and "the fathers," absent figures they seek in "the faces of clouds" and in the cars that pass by. Other poems investigate the force of maternal love and its at-times misguided ferocities. The final poem, a long sequence of nocturnes, eschews almost everything but the ghostly erotic. These are bodies at the edge of experience, watchful and defamiliarized.
2.  Wet Welded Together by Louise Grassi Whitney from the poet for review.
From time-to-time a poet, unattached to academia, explodes onto the scene fully-clothed in truth and authority. Indomitable Louise Grassi Whitney writes about her fascinating and full life, in exquisite form reminiscent of Sylvia Plath and Adrienne Rich and other thought-provoking poets in intensity, form and beauty. Her diverse subjects are of horses, her ties to the Paleolithic (hence, the mammoths) and the Explorers Club, the natural world, partnership with women, exotic places, dissolution of privilege upon divorce, her single motherhood and love of her three sons and grandchildren, inheritance and hardship, her mute son's autism and his ability to cast spells, and many, many other grand mysteries.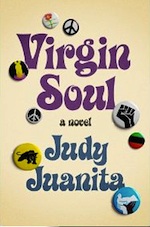 3.  Virgin Soul by Judy Juanita from Viking.
At first glance, Geniece's story sounds like that of a typical young woman: she goes to college, has romantic entanglements, builds meaningful friendships, and juggles her schedule with a part-time job. However, she does all of these things in 1960s San Francisco while becoming a militant member of the Black Panther movement. When Huey Newton is jailed in October 1967 and the Panthers explode nationwide, Geniece enters the organization's dark and dangerous world of guns, FBI agents, freewheeling sex, police repression, and fatal shoot-outs—all while balancing her other life as a college student.

A moving tale of one young woman's life spinning out of the typical and into the extraordinary during one of the most politically and racially charged eras in America, Virgin Soul will resonate with readers of Monica Ali and Ntozake Shange.
4.  The Collected Poems of Marcel Proust with introduction by Harold Augenbraum, and aid from Claude Francis and Fernande Gontier from Penguin.

As a young man, Proust wrote both poetry and prose. Even after he embarked on his masterful In Search of Lost Time at the age of thirty-eight, he never stopped writing poetry. His verse is often playful, filled with affection and satire, and is peppered with witty barbs at friends and people in his social circle of aristocrats, writers, musicians, and courtesans.

Few of the poems collected here under the editorship of Harold Augenbraum, founder of the Proust Society of America, have ever been published in book form or translated into English until now. In this dual-language edition of new translations, Augenbraum has brought together nineteen renowned poets and poetry translators to bring Proust's exuberant verse back to life.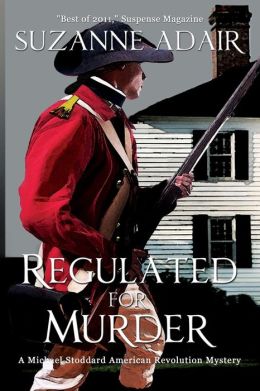 5.  Regulated for Murder by Suzanne Adair for review from the author.
Bearing a dispatch from his commander in coastal Wilmington, North Carolina, redcoat Lieutenant Michael Stoddard arrives in Hillsborough in February 1781 in civilian garb. He expects to hand a letter to a courier working for Lord Cornwallis, then ride back to Wilmington the next day. Instead, Michael is greeted by the courier's freshly murdered corpse, a chilling trail of clues leading back to an execution ten years earlier, and a sheriff with a fondness for framing innocents–and plans to deliver Michael up to his nemesis, a psychopathic British officer.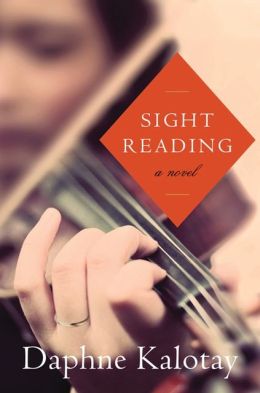 6.  Sight Reading by Daphne Kalotay for review.
On a warm spring day after a long New England winter, Hazel and Remy spot each other for the first time in years. Under ordinary circumstances, this meeting might seem insignificant. But Remy, a gifted violinist, is married to the Scottish composer Nicholas Elko–once the love of Hazel' s life, now struggling with a masterwork he cannot realize. In the twenty years since Hazel' s world was tipped on its axis, these three artists have faced unexpected joys, mysterious afflictions and other puzzles of life, their fates irrevocably interlaced.

As their story unfolds across two decades, moving from Europe to America and from conservatory life to the Boston Symphony Orchestra, this moving novel explores how the desire to create something real and true–be it a work of art or one's own life–can lead to deeper personal revelations, including the secrets we keep, even from ourselves.  Lyrical and evocative, Sight Reading asks questions about what makes a family, about the importance of art and beauty in daily life, and about the role of intuition in both the creative process and the evolution of the self.
7.  Thievery by Seth Abramson for review.

"A few rare holdouts to the contrary, American culture is loud, unsubtle, insensitive, needy, exhausting, cheaply convenient, unreflective, and above all, distracted. What has been happening behind the scenes during all the years we haven't been paying attention? What world have we given ourselves and what have we given up in that shallow exchange? Such observations are deeply implied by the poems in Seth Abramson's Thievery. At the bottom of this book is the sense that we've been ripped off and don't even know it yet. That we have allowed it has left us stunted, morally and spiritually, with no greater sense of wonder than a Styrofoam cup. Abramson is not preaching, however: he is telling the melancholy, lonely truth." —Maurice Manning
8.  Reflections of a Mississippi Magnolia by Patricia Neely-Dorsey for review.
Reflections of a Mississippi Magnolia-A Life in Poems is a true celebration of the south and things southern. The author states, "There are so many negative connotations associated with Mississippi and the south in general. In my book, using childhood memories, personal thoughts and dreams, I attempt to give a positive glimpse into the southern way of life." The book has been called, among other things, a poetic love letter to the south and a poetic autobiography. The author invites readers to Meet Mississippi Through Poetry Prose and The Written Word.
9.  I also received the Cajun Prize Pack of foodstuffs from Diary of an Eccentric's giveaway in celebration of Acadian Waltz by Alexandrea Weis.  I had some great rice and beans from the prize pack this past weekend, and it was delicious.
What did you receive?