C. Allyn Pierson, author of Mr. Darcy's Little Sister available from Sourcebooks, recently agreed to share with my readers not only her inspiration for the novel, but also her initial thoughts about Pride & Prejudice by Jane Austen upon first reading it.
Mr. Darcy's Little Sister focuses on Georgiana as she blossoms into a young woman from a small girl growing up under her brother's care and the many changes that can bring.  Stay tuned for my review tomorrow, Sept. 3.

Additionally, the publisher is offering my US/Canada readers an opportunity to win Pierson's book and read it for themselves.  Check out those details after the guest post.
Without further ado, please give C. Allyn Pierson a warm welcome.
Like many people, I read Pride and Prejudice in school and I liked it, but somehow it didn't really click with me, probably because of the outdated language.  Then, when my children were young, we hired au pairs from England to care for them because we had difficulty finding suitable care for our younger son, who has autism.  Au pairs are only allowed to stay for a year so we went through quite a number of them, but our third was a big Austen fan.  She not only induced me to reread all of Austen's major works, she introduced me to the 1995 BBC version of Pride and Prejudice and gave me the book about the making of the series and I was hooked!

For a number of years I read and reread Austen's works and I would pick up new insights with every reading.  Finally I decided to try Pamela Aiden's three book series telling the P&P story from Darcy's point of view.  Although I enjoyed her book very much, I found that I had very strong feelings about how the characters in Pride and Prejudice were developing and my opinion was different than Ms. Aiden's.  It was not quite a stroke of lightning, but I suddenly wanted to write the story of what I felt happened after Darcy and Elizabeth married. I wrote in secret, when my husband was working or playing tennis, and did not tell anyone what I was doing because I did not know if I would actually finish it.  I was rather tied at home since my younger son went to bed early and could not be left alone, and it was a perfect situation for writing.

When I finally decided to publish I knew that my stumbling efforts were not ready to interest a traditional publisher, so I decided to self-publish with iUniverse.  At that point I needed to let my husband know I was going to be spending some significant money to publish. My husband and I have a standing date on Tuesdays and I picked one evening to tell him that I had written a book.  He was absolutely flabbergasted (and let me tell you it is not easy to bring an eye surgeon to a complete standstill!), but, after a long, disbelieving pause, said, "You might just be able to sell that" and encouraged me to move ahead on publication.

Living in a small town, I did not have a lot of contacts with other writers or teachers who were experienced in publishing so I purchased the editing services I needed from iUniverse and basically used the various editors as my teachers.  Not surprisingly, the manuscript evolved over time and became more and more Georgiana's story, since the first year of the Darcys' marriage would include Georgiana's coming of age.  I was pleased with the final book and it caught the eye of an agent, and the rest is history…
Thanks so much for sharing your inspiration with us, C. Allyn Pierson.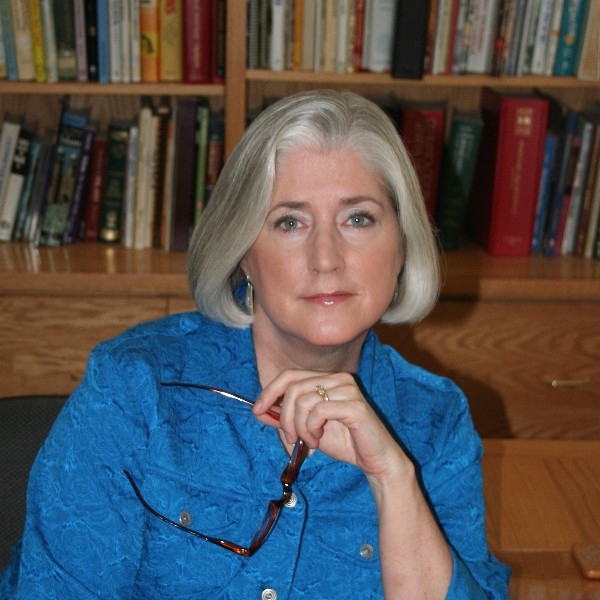 About the Author:
C. Allyn Pierson is the nom-de-plume of a physician, who has combined her many years of interest in the works of Jane Austen and the history of Regency England into this sequel to Pride and Prejudice. She lives with her family and three dogs in Fort Dodge, Iowa.
Giveaway details:
2 copies of Mr. Darcy's Little Sister are up for grabs.  Sorry, US/Canada residents only.
1.  Leave a comment about your first impressions of Pride & Prejudice.

2.  Blog, Tweet, Facebook, etc. for a second entry.
Deadline is Sept. 17, 2010, at 11:59 PM EST.