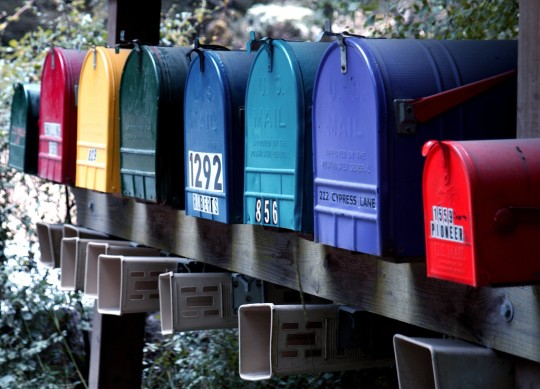 Mailbox Monday has become a tradition in the blogging world, and many of us thank Marcia of The Printed Page for creating it.
It now has it's own blog where book bloggers can link up their own mailbox posts and share which books they bought or which they received for review from publishers, authors, and more.
Leslie, Martha, and I also will share our picks from everyone's links in the new feature Books that Caught Our Eye. We hope you'll join us.
Here's what I received:
The Minuteman by Greg Donahue from Audible.
Greg Donahue's The Minuteman tells the story of one of Newark's native sons—ex-prizefighter and longtime Zwillman enforcer Sidney Abramowitz, a.k.a. Nat Arno—who took over leadership of the Minutemen in 1934 and made it his personal business to put an end to what he saw as the homegrown Nazi movement's "anti-American" activities. For six years, Arno and his crew of vigilantes battled Newark's Nazis at every turn. The Minuteman is a story of the ethics of violence in the face of fascism—a forgotten legacy that is as relevant now as it was nearly a hundred years ago.
The Power of Self-Compassion by Laurie J. Cameron from Audible.
Join expert Laurie Cameron to discover tools—including meditations, exercises, journaling, and in-the-moment practices—that will help you evoke mindfulness and empathy in your everyday life in a way that it becomes your natural response—your new set of habits. As you adopt these practices, you'll start to see a shift in how you work with stressful life events, as well as how you connect with the shared human experience of loss, challenge, and disappointment.
What did you receive?