Mailbox Monday, created by Marcia at To Be Continued, formerly The Printed Page, has a permanent home at its own blog.
To check out what everyone has received over the last week, visit the blog and check out the links.  Leave yours too.
Also, each week, Leslie, Vicki, and I will share the Books that Caught Our Eye from everyone's weekly links.
Here's what I received:
Start Where You Are: A Journal for Self-Exploration by Meera Lee Patel for review from Penguin.
Start Where You Are is an interactive journal designed to help readers nurture their creativity, mindfulness, and self-motivation. It helps readers navigate the confusion and chaos of daily life with a simple reminder: that by taking the time to know ourselves and what those dreams are, we can appreciate the world around us and achieve our dreams.

Featuring vibrant hand-lettering and images that have attracted a large following for her stationery and textile line in boutiques across the country, Meera Lee Patel's uplifting book presents supportive prompts and exercises along with inspirational quotes to encourage reflection through writing, drawing, chart-making, and more.

Featuring inspiring quotes from writers, artists, and other visionaries paired with open-ended questions and prompts, with plenty of room for writing and reflecting, this appealing full-color book will make a perfect gift and keepsake as well as being a powerful tool for positive change.
A Loaded Gun: Emily Dickinson for the 21st Century by Jerome Charyn from LibraryThing Early Reviewers
We think we know Emily Dickinson: the Belle of Amherst, virginal, reclusive, and possibly mad. But in A Loaded Gun, Jerome Charyn introduces us to a different Emily Dickinson: the fierce, brilliant, and sexually charged poet who wrote:

My Life had stood—a Loaded Gun—
…
Though I than He— may longer live
He longer must—than I—
For I have but the power to kill,
Without—the power to die—

Through interviews with contemporary scholars, close readings of Dickinson's correspondence and handwritten manuscripts, and a suggestive, newly discovered photograph that is purported to show Dickinson with her lover, Charyn's literary sleuthing reveals the great poet in ways that have only been hinted at previously: as a woman who was deeply philosophical, intensely engaged with the world, attracted to members of both sexes, and able to write poetry that disturbs and delights us today.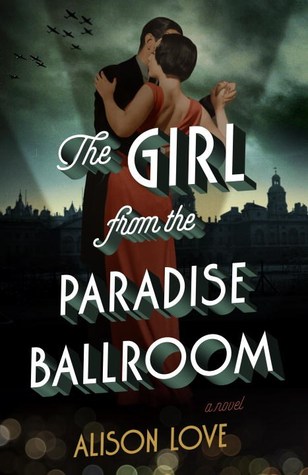 The Girl from the Paradise Ballroom by Alison Love for review from TLC Book Tours. (my second copy, so this one will be passed on)
The first meeting between Antonio and Olivia at the Paradise Ballroom is brief, but electric. Years later, on the dawn of World War II, when struggling Italian singer Antonio meets the wife of his wealthy new patron, he recognizes her instantly: it is Olivia, the captivating dance hostess he once encountered in the seedy Paradise Ballroom. Olivia fears Antonio will betray the secrets of her past, but little by little they are drawn together, outsiders in a glittering world to which they do not belong. At last, with conflict looming across Europe, the attraction between them becomes impossible to resist–but when Italy declares war on England, the impact threatens to separate them forever.
What did you receive?