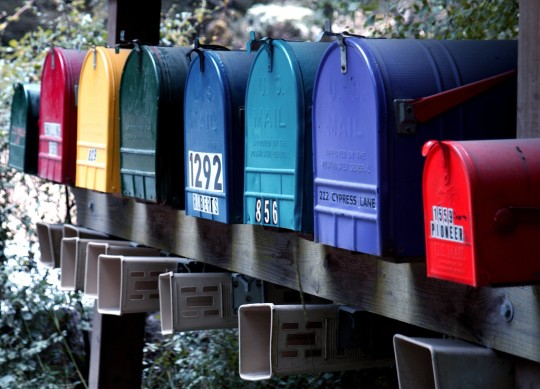 Mailbox Monday has become a tradition in the blogging world, and many of us thank Marcia of The Printed Page for creating it.
It now has its own blog where book bloggers can link up their own mailbox posts and share which books they bought or which they received for review from publishers, authors, and more.
Emma, Martha, and I also will share our picks from everyone's links in the new feature Books that Caught Our Eye. We hope you'll join us.
Here's what I received for Gaithersburg Book Festival consideration:
Steel Valley Elegy by William Heath for consideration for the Gaithersburg Book Festival
On Night Moves in Ohio
These narratives are by turns poignant, funny, and starkly realistic. They are the human stories of the mid-twentieth century industrial mid-west. The honest sentiments of these poems remind us how a centrality of setting, as much time as place, form our experience into themes. Every poem is engrossing, teeming with fascinating storyline detail and imagery. —William Hathaway, author of Dawn Chorus: New and Selected Poems

In this remarkable collection, William Heath mourns and celebrates an almost vanished way of life: sometime brutal yet intensely human. A world that, tough as it is, is consistently shot through with its own wry, mordant humor. These poems are savvy and lively, as exact as a high jumper's focus, quick and accurate as a tennis player's eye, wrist, ankle. Night Moves in Ohio is Heath's own remembrance of things past—an autobiography in rapt miniature of his unforgotten early life, mercilessly but compassionately lit by the laser-light of memory. —Eamon Grennan, author of Out of Sight: New & Selected Poems

On The Walking Man
William Heath is in my opinion one of the most brilliantly accomplished and gifted young poets to appear in the United States in quite some time. I am especially moved by the delicacy and precision of the language, which indicates a distinguished intelligence, and by the purity and depth of feeling in all of his poems. —James Wright, author of Above the River: The Complete Poems
For Review:
Dust Child by Nguyen Phan Que Mai for review in March 2023.
In 1969, sisters Trang and Quỳnh, desperate to help their parents pay off debts, leave their rural village and become "bar girls" in Sài Gòn, drinking, flirting (and more) with American GIs in return for money. As the war moves closer to the city, the once-innocent Trang gets swept up in an irresistible romance with a young and charming American helicopter pilot, Dan. Decades later, Dan returns to Việt Nam with his wife, Linda, hoping to find a way to heal from his PTSD and, unbeknownst to her, reckon with secrets from his past.

At the same time, Phong—the son of a Black American soldier and a Vietnamese woman—embarks on a search to find both his parents and a way out of Việt Nam. Abandoned in front of an orphanage, Phong grew up being called "the dust of life," "Black American imperialist," and "child of the enemy," and he dreams of a better life for himself and his family in the U.S.

Past and present converge as these characters come together to confront decisions made during a time of war—decisions that force them to look deep within and find common ground across race, generation, culture, and language. Suspenseful, poetic, and perfect for readers of Min Jin Lee's Pachinko or Yaa Gyasi's Homegoing, Dust Child tells an unforgettable and immersive story of how those who inherited tragedy can redefine their destinies through love, hard-earned wisdom, compassion, courage, and joy.
What did you receive?