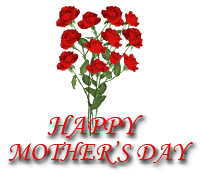 Mailbox Monday, created by Marcia at To Be Continued, formerly The Printed Page, has a permanent home at its own blog.
To check out what everyone has received over the last week, visit the blog and check out the links.  Leave yours too.
Also, each week, Leslie, Vicki, and I will share the Books that Caught Our Eye from everyone's weekly links.
Here's what I received:
The Hundred Year Walk: An Armenian Odyssey by Dawn Anahid MacKeen, a win from Reading Group Choices.
An epic tale of one man's courage in the face of genocide and his granddaughter's quest to tell his story
In the heart of the Ottoman Empire as World War I rages, Stepan Miskjian's world becomes undone. He is separated from his family as they are swept up in the government's mass deportation of Armenians into internment camps. Gradually realizing the unthinkable—that they are all being driven to their deaths—he fights, through starvation and thirst, not to lose hope. Just before killing squads slaughter his caravan during a forced desert march, Stepan manages to escape, making a perilous six-day trek to the Euphrates River carrying nothing more than two cups of water and one gold coin. In his desperate bid for survival, Stepan dons disguises, outmaneuvers gendarmes, and, when he least expects it, encounters the miraculous kindness of strangers.
The Hundred-Year Walk alternates between Stepan's saga and another journey that takes place a century later, after his family discovers his long-lost journals. Reading this rare firsthand account, his granddaughter Dawn MacKeen finds herself first drawn into the colorful bazaars before the war and then into the horrors Stepan later endured. Inspired to retrace his steps, she sets out alone to Turkey and Syria, shadowing her resourceful, resilient grandfather across a landscape still rife with tension. With his journals guiding her, she grows ever closer to the man she barely knew as a child. Their shared story is a testament to family, to home, and to the power of the human spirit to transcend the barriers of religion, ethnicity, and even time itself.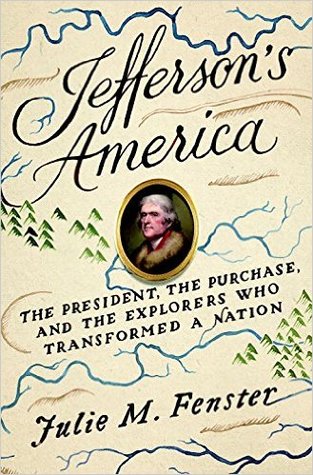 Jefferson's America by Julie M. Fenster for review from LibraryThing Early Reviewers.
At the dawn of the nineteenth century, as Britain, France, Spain, and the United States all jockeyed for control of the vast expanses west of the Mississippi River, the stakes for American expansion were incalculably high. Even after the American purchase of the Louisiana Territory, Spain still coveted that land and was prepared to employ any means to retain it. With war expected at any moment, Jefferson played a game of strategy, putting on the ground the only Americans he could: a cadre of explorers who finally annexed it through courageous investigation.
Responsible for orchestrating the American push into the continent was President Thomas Jefferson. He most famously recruited Meriwether Lewis and William Clark, who led the Corps of Discovery to the Pacific, but at the same time there were other teams who did the same work, in places where it was even more crucial. William Dunbar, George Hunter, Thomas Freeman, Peter Custis, and the dauntless Zebulon Pike—all were dispatched on urgent missions to map the frontier and keep up a steady correspondence with Washington about their findings.
But they weren't always well-matched—with each other and certainly not with a Spanish army of a thousand soldiers or more. These tensions threatened to undermine Jefferson's goals for the nascent country, leaving the United States in danger of losing its foothold in the West. Deeply researched and inspiringly told, Jefferson's America rediscovers the robust and often harrowing action from these seminal expeditions and illuminates the president's vision for a continental America.
Calazaza's Delicious Dereliction by Suzanne Dracius, translated by Nancy Naomi Carlson from Tupelo Press in preparation for the Gaithersburg Book Festival on May 21.  BE There!
Poetry. Caribbean Studies. Translated from the French and Creole by Nancy Naomi Carlson. In her polyphonic poems, Suzanne Dracius creates protagonists usually calazazas, light-skinned mulatto women with red or blond hair who fight like Amazons against racial and gender discrimination. Dracius' voice is leaping and exalted, often sexually charged, and infused with allusions to Greek and Roman mythology. Nancy Naomi Carlson has translated Dracius's Exquise dereliction metisse, poems written in French yet including some Creole versions, and with Creole expressions sprinkled throughout. In French, this book was awarded the prestigious Prix Fetkann, whose judges cited the poet's richness of language, with varied linguistic registers."
What did you receive?