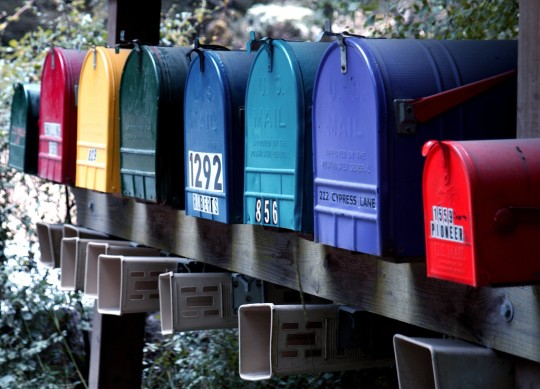 Mailbox Monday has become a tradition in the blogging world, and many of us thank Marcia of The Printed Page for creating it.
It now has it's own blog where book bloggers can link up their own mailbox posts and share which books they bought or which they received for review from publishers, authors, and more.
Leslie, Martha, and I also will share our picks from everyone's links in the new feature Books that Caught Our Eye. We hope you'll join us.
Here's what I received:
National Geographic Kids: Weird But True: USA
Calling all patriots! Get ready to explore wacky wonders, facts, stats, tidbits, and trivia about America's 50 states and territories! Did you know that there is a floating post office in Michigan? Or that a library book checked out by George Washington was returned to a New York City library 221 years late? Maybe you'd be amazed to discover that the ink used to print U.S. paper money is magnetic? In this latest and greatest edition of Weird But True!, you'll encounter all kinds of bizarre people, places, events, and things that make our country great.
What did you receive?