Mailbox Monday, created by Marcia at To Be Continued, formerly The Printed Page, has a permanent home at its own blog.
To check out what everyone has received over the last week, visit the blog and check out the links.  Leave yours too.
Also, each week, Leslie, Vicki, and I will share the Books that Caught Our Eye from everyone's weekly links.
Here's what I received: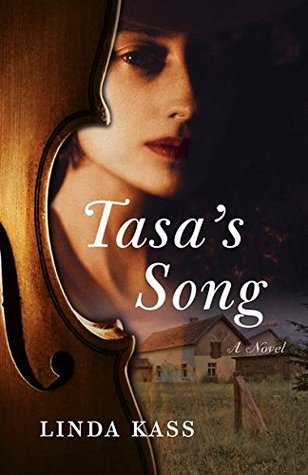 Tasa's Song by Linda Kass for review from Caitlin Hamilton Marketing & Publicity.
1943. Tasa Rosinski and five relatives, all Jewish, escape their rural village in eastern Poland avoiding certain death and find refuge in a bunker beneath a barn built by their longtime employee.

A decade earlier, ten-year-old Tasa dreams of someday playing her violin like Paganini. To continue her schooling, she leaves her family for a nearby town, joining older cousin Danik at a private Catholic academy where her musical talent flourishes despite escalating political tension. But when the war breaks out and the eastern swath of Poland falls under Soviet control, Tasa's relatives become Communist targets, her new tender relationship is imperiled, and the family's secure world unravels.

From a peaceful village in eastern Poland to a partitioned post-war Vienna, from a promising childhood to a year living underground, Tasa's Song celebrates the enduring power of the human spirit."
What did you receive?