Mailbox Monday, created by Marcia at To Be Continued, formerly The Printed Page, has a permanent home at its own blog.
To check out what everyone has received over the last week, visit the blog and check out the links.  Leave yours too.
Also, each week, Leslie, Vicki, and I will share the Books that Caught Our Eye from everyone's weekly links.
Here's what I received:
1.  Young Jane Austen: Becoming a Writer by Lisa Pliscou from the author for review.
What was Jane Austen like as a child? What were her formative influences and experiences, her challenges and obstacles, that together set her on the path toward becoming a writer?

Drawing upon a wide array of sources, including Austen's own books and correspondence, Lisa Pliscou has created a "speculative biography" that, along with 20 charming black-and-white illustrations, offers a fascinating glimpse into the world of young Jane Austen. Also included is a richly detailed, annotated version of the narrative and an overview of Austen's life, legacy, and the era in which she lived, as well as a timeline of her key childhood events.

YOUNG JANE AUSTEN is sure to intrigue anyone interested in Jane Austen, in writing and the creative process, and in the triumph of the artistic spirit.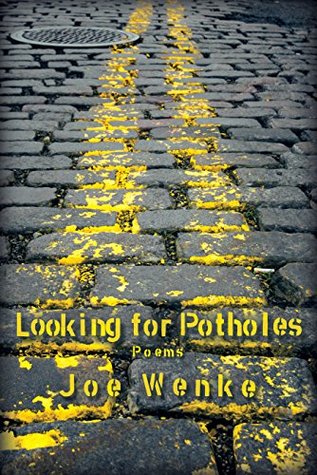 2.  Looking for Potholes by Joe Wenke from the publisher for review.
Poetry by Joe Wenke. Joe has written several books including: Human Agenda: Conversations about Sexual Orientation and Gender Identity (January 2015), The Talk Show: a Novel, Free Air: poems, Papal Bull: An Ex-Catholic Calls Out the Catholic Church, You Got Be Kidding! A Radical Satire of The Bible and Mailer's America.
3.  The Sound of Glass by Karen White for review from the publisher.
It has been two years since the death of Merritt Heyward's husband, Cal, when she receives unexpected news—Cal's family home in Beaufort, South Carolina, bequeathed by Cal's reclusive grandmother, now belongs to Merritt.

Charting the course of an uncertain life—and feeling guilt from her husband's tragic death—Merritt travels from her home in Maine to Beaufort, where the secrets of Cal's unspoken-of past reside among the pluff mud and jasmine of the ancestral Heyward home on the Bluff. This unknown legacy, now Merritt's, will change and define her as she navigates her new life—a new life complicated by the arrival of her too young stepmother and ten-year-old half-brother.

Soon, in this house of strangers, Merritt is forced into unraveling the Heyward family past as she faces her own fears and finds the healing she needs in the salt air of the Low Country.
4.  The Mapmaker's Children by Sarah McCoy for a TLC Book Tour.

When Sarah Brown, daughter of abolitionist John Brown, realizes that her artistic talents may be able to help save the lives of slaves fleeing north, she becomes one of the Underground Railroad's leading mapmakers, taking her cues from the slave code quilts and hiding her maps within her paintings. She boldly embraces this calling after being told the shocking news that she can't bear children, but as the country steers toward bloody civil war, Sarah faces difficult sacrifices that could put all she loves in peril.  Eden, a modern woman desperate to conceive a child with her husband, moves to an old house in the suburbs and discovers a porcelain head hidden in the root cellar—the remains of an Underground Railroad doll with an extraordinary past of secret messages, danger and deliverance.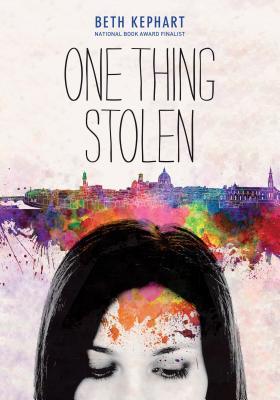 5.  One Thing Stolen by Beth Kephart, my pre-ordered hardcover finally arrived!

Set in Florence, Italy, One Thing Stolen follows Nadia Cara as she mysteriously begins to change. She's become a thief, she has secrets she can't tell, and when she tries to speak, the words seem far away.
What did you receive this week?