Mailbox Monday, created by Marcia at To Be Continued, formerly The Printed Page, has a permanent home at its own blog.
To check out what everyone has received over the last week, visit the blog and check out the links.  Leave yours too.
Also, each week, Leslie, Vicki, and I will share the Books that Caught Our Eye from everyone's weekly links.
Here's what I received: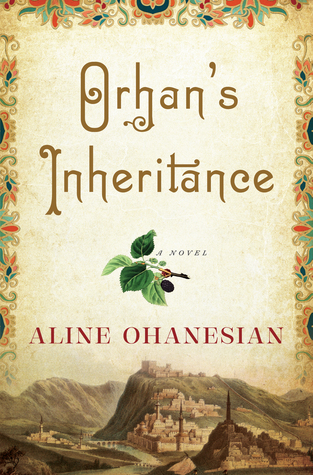 1.  Orphan's Inheritance by Aline Ohanesian an unexpected surprise from Algonquin Books.
When Orhan's brilliant and eccentric grandfather Kemal—a man who built a dynasty out of making kilim rugs—is found dead, submerged in a vat of dye, Orhan inherits the decades-old business. But Kemal's will raises more questions than it answers. He has left the family estate to a stranger thousands of miles away, an aging woman in an Armenian retirement home in Los Angeles. Her existence and secrecy about her past only deepen the mystery of why Orhan's grandfather willed his home in Turkey to an unknown woman rather than to his own son or grandson.

Left with only Kemal's ancient sketchbook and intent on righting this injustice, Orhan boards a plane to Los Angeles. There he will not only unearth the story that eighty-seven-year-old Seda so closely guards but discover that Seda's past now threatens to unravel his future. Her story, if told, has the power to undo the legacy upon which his family has been built.
2.  Beach Town by Mary Kay Andrews an unexpected surprise from Tandem Literary.
Greer Hennessy is a struggling movie location scout. Her last location shoot ended in disaster when a film crew destroyed property on an avocado grove. And Greer ended up with the blame.

Now Greer has been given one more chance—a shot at finding the perfect undiscovered beach town for a big budget movie. She zeroes in on a sleepy Florida panhandle town. There's one motel, a marina, a long stretch of pristine beach and an old fishing pier with a community casino—which will be perfect for the film's climax—when the bad guys blow it up in an all-out assault on the townspeople.

Greer slips into town and is ecstatic to find the last unspoilt patch of the Florida gulf coast. She takes a room at the only motel in town, and starts working her charm. However, she finds a formidable obstacle in the town mayor, Eben Thinadeaux. Eben is a born-again environmentalist who's seen huge damage done to the town by a huge paper company. The bay has only recently been re-born, a fishing industry has sprung up, and Eben has no intention of letting anybody screw with his town again. The only problem is that he finds Greer way too attractive for his own good, and knows that her motivation is in direct conflict with his.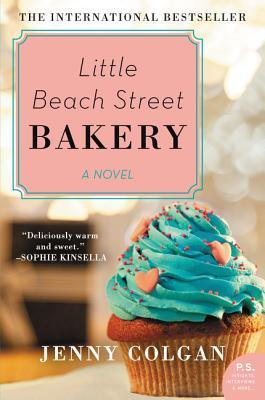 3. Little Beach Street Bakery by Jenny Colgan, an Instagram win from William Morrow.

A quiet seaside resort. An abandoned shop. A small flat. This is what awaits Polly Waterford when she arrives at the Cornish coast, fleeing a ruined relationship.

To keep her mind off her troubles, Polly throws herself into her favorite hobby: making bread. But her relaxing weekend diversion quickly develops into a passion. As she pours her emotions into kneading and pounding the dough, each loaf becomes better than the last. Soon, Polly is working her magic with nuts and seeds, chocolate and sugar, and the local honey–courtesy of a handsome beekeeper. Packed with laughter and emotion, Little Beach Street Bakery is the story of how one woman discovered bright new life where she least expected–a heartwarming, mouthwatering modern-day Chocolat that has already become a massive international bestseller.
4.  Gorillas in Our Midst by Richard Fairgray, illustrated by Terry Jones for review from Skyhorse Publishing.

Gorillas can be hard to spot, because they are masters of disguise and really good at hiding. Gorillas often have jobs where they get to wear masks—that's why so many gorillas are surgeons, astronauts, scuba divers, and ninjas. There are adult gorillas and kid gorillas. There are even gorillas that go to school with you. You may think you've seen a gorilla swinging by before, but it's much more likely that he was an orangutan—orangutans are terrible at hiding. You will know when there are lots of gorillas living in your midst because the grocery stores will be entirely out of bananas. In fact, you should always carry a banana with you, because you never know when there might be a gorilla around.
5.  Take a Peek with Peek-a-Bear by Jill Mangel Weisfeld, illustrated by Garry Thorburn for review from STRATEGIES Literary Public Relations.
"Take a Peek with Peek-a-Bear" is cleverly designed children's book filled with colorful imagery and playful poetry that takes you on a exciting interactive adventure with the character Peek-a-Bear. It is the first of a series of "Peek & Play" books.
What did you receive?