Mailbox Monday (click the icon to check out the new blog) has gone on tour since Marcia at A Girl and Her Books, formerly The Printed Page passed the torch.  June's host is Dolce Bellezza.
The meme allows bloggers to share what books they receive in the mail or through other means over the past week.
Just be warned that these posts can increase your TBR piles and wish lists.
Here's what I received for review: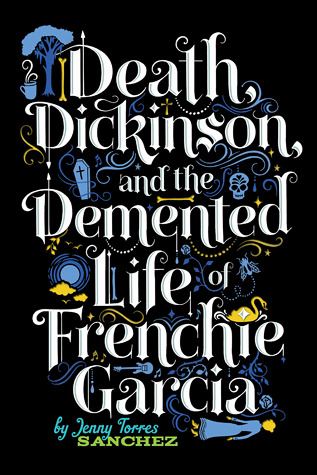 1.  Death, Dickinson, and the Demented Life of Frenchie Garcia by Jenny Torres Sanchez, which arrived unexpectedly from Running Press.
It is the summer after Frenchie Garcia's senior year, and she can't come to grips with the death of Andy Cooper. Her friends don't know that she had a secret crush on her classmate, and they especially don't know that she was with Andy right before he committed suicide. The only person who does know is Frenchie's imaginary pal Em (a.k.a. Emily Dickinson), who she hangs out with at the cemetery down the street.

When Frenchie's guilt and confusion come to a head, she decides there is only one way to truly figure out why Andy chose to be with her during his last hours.
What did you receive?