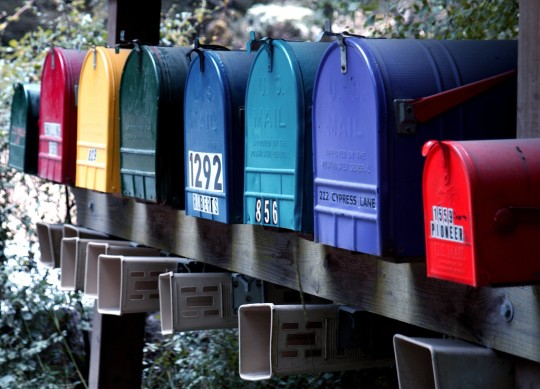 Mailbox Monday has become a tradition in the blogging world, and many of us thank Marcia of The Printed Page for creating it.
It now has it's own blog where book bloggers can link up their own mailbox posts and share which books they bought or which they received for review from publishers, authors, and more.
Leslie, Martha, and I also will share our picks from everyone's links in the new feature Books that Caught Our Eye. We hope you'll join us.
Here's what I received:
Horseshoes and Hand Grenades by S.M. Stevens for review.
Fragile but practical Shelby Stewart and ambitious, confident Astrid Ericcson just want to start their PR careers in 1980s Boston and maybe find a nice guy to hang out with. But long-buried memories of incest at the hands of her local hero stepfather keep interrupting Shelby's plans, affecting her health one way after another. And when will she actually date someone her friends think is good enough for her?

Astrid thinks she wrote the book on How to Get Ahead by Flirting but is forced to re-visit her career advancement strategy when her boss Brad takes the innuendos to a whole new, scary level, threatening her job and her safety.

Suddenly, instead of taking charge of their lives, both women find themselves spinning out of control.

In this fast-paced story for the #metoo generation, the women reach new highs and lows in life, work and romance, while struggling to make sense of the abusive relationships that haunt them.
What did you receive?