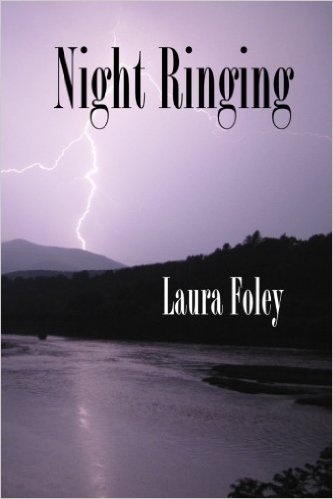 Source: TLC Book Tours
Paperback, 108 pgs.
I am an Amazon Affiliate
Night Ringing by Laura Foley speaks to the risks we take, no matter how small, and the reverberations they generate in our lives. Each action has a consequence, even if those results are not seen immediately. Her simple observations are similar in that they quietly call attention to a moment and decision, and the effects creep up on the reader. Even the organization of the poems in each section seems to build upon the last, creating louder echoes of the ringing throughout the narrator's life.
In "Daddy's Girls," the narrator talks about a father who wanted boys but had four girls. His actions toward them taught them to shy away from his attentions, eventually leading to the collapse of their own self-esteem. "Quickly, we learned/to turn away, duck his gaze,/but still he broke us,/" Her poems are short, but that makes them no less powerful. The girls are not the only ones broken, so too is the returned Viet Nam soldier in "The Staff of Life" who wakes from a dream with his hands around his girlfriend's neck. "Driving Route 95" is the worst nightmare of any mother, the loss of family — a family that abandons you, not one that you leave behind. But it is true of all of us — we all fear being left behind, alone. This is a poem that will sear that fear into the hearts of readers. These are frightening images, images that will call up readers' own histories of traumas past. How do you suppress those images? Do you knead the muscles until the pain subsides? do you meet those images head on?
Many of our memories are filled with regret, and these regrets often haunt us if we let them "I'm stumbling through/the dark, winding down a circular stair, to the place where the/ringing doesn't end.", the narrator says in "Night Ringing." It is how we react to these traumatic moments and regrets that defines who we are — are we the moaning and yelping animals in a panic in "The Sounds Oblivion Makes" or are we swimming along even as we appear to be drowning, like the narrator in "Not Drowning"?
Night Ringing by Laura Foley examines a life led on its own terms in spite of the disappointments and the obstacles. A life that may look as though it was faltering and a person who seemed to be drowning, but a life that was lived with as little regret as possible. Foley expresses a wide variety of emotion in these compact poems, and readers will feel the crescendo when it hits.
RATING: Quatrain
Other Reviews: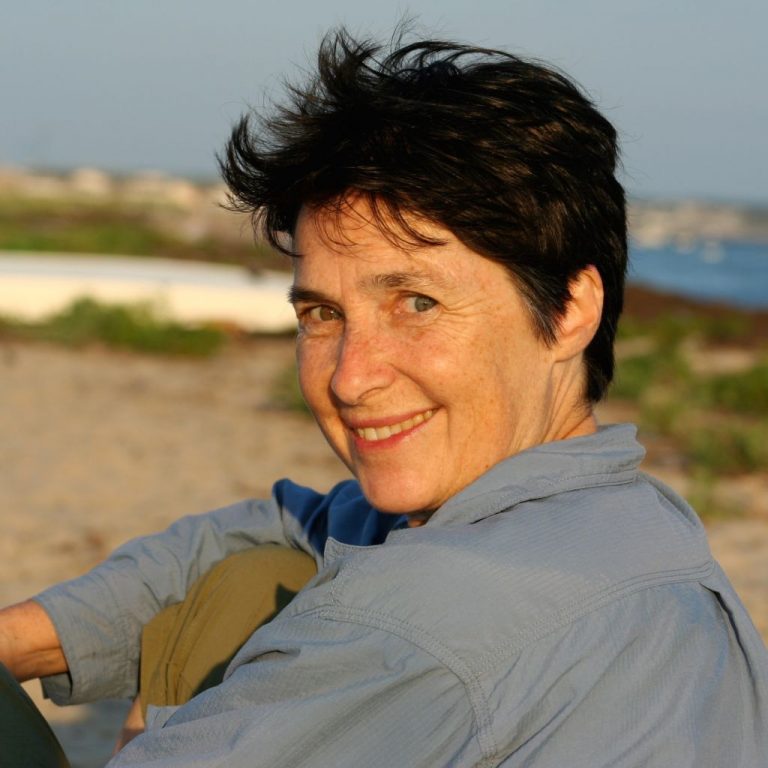 About the Poet:
Laura Foley is an internationally published, award-winning poet, author of five collections. She won First Place in the Common Goods Poetry Contest, judged by Garrison Keillor, who read her poem on "A Prairie Home Companion"; and First Place in the National Outermost Poetry Prize, judged by Marge Piercy. Her poetry collections include: Night Ringing, The Glass Tree and Joy Street. The Glass Tree won a Foreword Book of the Year Award; Joy Street won the Bisexual-Writer's Award. Her poems have appeared in The Writer's Almanac, Valparaiso Poetry Review, Pulse Magazine, Lavender Review, The Mom Egg Review, in the British Aesthetica Creative Writing Anthology, and many other journals.
A certified Shri Yoga Instructor and creative arts facilitator in hospitals, she is the mother of three grown children and has just become a grandmother. She and her partner Clara Gimenez live among the hills of Vermont with their three big dogs.