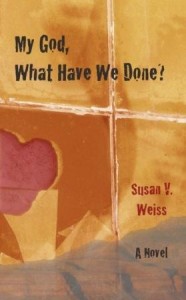 Normally, I'll write up my own summary for a book, but this week has been hectic, so I'll provide you with summary from Amazon:
"In a world afflicted with war, toxicity, and hunger, does what we do in our private lives really matter? Fifty years after the creation of the atomic bomb at Los Alamos, newlyweds Pauline and Clifford visit that once-secret city on their honeymoon, compelled by Pauline's fascination with Oppenheimer, the soulful scientist. The two stories emerging from this visit reverberate back and forth between the loneliness of a new mother at home in Boston and the isolation of an entire community dedicated to the development of the bomb. While Pauline struggles with unforeseen challenges of family life, Oppenheimer and his crew reckon with forces beyond all imagining. Finally the years of frantic research on the bomb culminate in a stunning test explosion that echoes a rupture in the couple's marriage. Against the backdrop of a civilization that's out of control, Pauline begins to understand the complex, potentially explosive physics of personal relationships. At once funny and dead serious, My God, What Have We Done? sifts through the ruins left by the bomb in search of a more worthy human achievement."
My God, What Have We Done? by Susan V. Weiss combines two seemingly divergent topics under one roof — a marriage and the making of the atomic bomb — and readers get to watch it build to a crescendo and explode.  Told in first person point of view, readers get a real taste for how obsessed Pauline is with Oppenheimer, so much so that her honeymoon with Clifford is spent in Los Alamos where the atomic bomb was created.  This is where readers first meet them, and may be stunned by the emotional distance between the newlyweds.  As the story begins unfolding, Pauline continues to exhibit emotional distance, as if she is disconnected from her feelings and every moment of her life must be plotted and thought out thoroughly before she acts.
The stories of Pauline and Clifford's marriage and how it builds is in parallel to the third person POV tale about the building of Los Alamos and the atomic bomb.  While Weiss uses an interesting premise, particularly the bomb itself to signify the creation of relationships and families and their destruction, the first person POV of Pauline's life is more captivating.  She's pulled between her desires to be a wife and mother and her old life, feeling a disconnect from her friends and life in Philadelphia, but there is a greater desperation within her.
"Although I envied his serenity, I sometimes wished I could get him to grab onto some of my challenges, to declare himself, to fight back."  (page 12)
While Clifford is often compared to Oppenheimer by Pauline for his angular facial features and his bookish intelligence, she acts more like the scientists as she parents her son.  Like the atom bomb they created to end the war — all wars — Jasper is an experiment to be tinkered with and nurtured.  Readers will often question Pauline's emotional state and whether she has the depth necessary to care for a child, herself, and her husband.  She's an enigma, much like Oppenheimer was.  Readers easily find the parallels in this narrative, but Weiss's characters appear to be more like caricatures of people, rather than complex human beings.
My God, What Have We Done? by Susan V. Weiss is an attempt to draw wider conclusions about logically minded people, and will prompt readers to self examine.  However, the struggle through the shifting points of view and story lines may bog down some readers' enjoyment of her tale.  Ultimately, the premise was unique, and the struggle of a new housewife was interesting, but the Oppenheimer sections were a bit dry and read like a laundry list of encounters rather than a fictionalized account of true events.
Please check out the rest of the stops on the TLC Book Tour by clicking the tour host icon at the left.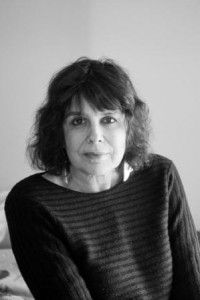 About the Author:
Susan V. Weiss is a writer and a teacher who lives in Burlington, Vermont. Her stories have appeared in literary magazines and anthologies. In addition to teaching adult literacy and expository and creative writing, she has initiated community-outreach writing projects for offenders, refugees, and homeless people.
This is my 56th book for the 2011 New Authors Reading Challenge.