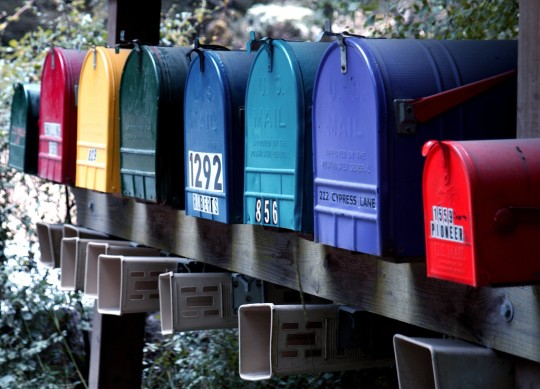 Mailbox Monday has become a tradition in the blogging world, and many of us thank Marcia of The Printed Page for creating it.
It now has its own blog where book bloggers can link up their own mailbox posts and share which books they bought or which they received for review from publishers, authors, and more.
Emma, Martha, and I also will share our picks from everyone's links in the new feature Books that Caught Our Eye. We hope you'll join us.
Here's what I received:
Spare by Prince Harry The Duke of Sussex from Audible.
It was one of the most searing images of the twentieth century: two young boys, two princes, walking behind their mother's coffin as the world watched in sorrow—and horror. As Diana, Princess of Wales, was laid to rest, billions wondered what the princes must be thinking and feeling—and how their lives would play out from that point on.

For Harry, this is that story at last.

With its raw, unflinching honesty, Spare is a landmark publication full of insight, revelation, self-examination, and hard-won wisdom about the eternal power of love over grief.
Grip by Yvette Neisser, which I purchased at her reading at DiVerse Gaithersburg.
Praise:
"From the horrors of the Holocaust to the grace of plié, from the pyramids of Egypt to her father's passing, Yvette Neisser Moreno's noble voice in Grip explores the 'arc out of thinking' between a dawn that 'trembles with faint prayers' and death like a 'fluidity of grain.' Neisser Moreno's yearning for comprehension and her pristine sensitivity 'grip' the reader from the start. In her delicate poems she reminds us that strength rises from understanding and that poetry, at its core, is always a way to 'untwist language from dreams.' Enter the 'stillness before snow,' the compelling landscape of this extraordinary collection."–Clifford Bernier, judge and author of The Silent Art

"'Some of us live at a slant'," the poet Yvette Neisser Moreno writes in Grip and then proceeds to show us how, in language soothing and startling, both. The poems are 'a slow plea/for the beating of human hearts,' whether among the conflicts and struggles of the Middle East or within a single family or a single one of us wrestling with her grief. These are poems of great humanity. Read them for their crystalline truths and for the joy they find in our difficult hearts."–Sarah Browning, director of Split This Rock and author of Whiskey in the Garden of Eden

"Yvette Neisser Moreno's poems shimmer in that mysterious space between rib and spine, body and sky, farewell and departure. This is where she seeks equilibrium. "–Barbara Goldberg

"With quiet precision and evocative narratives that take us from lovely Hussein smoking a sheesha after losing his sight to an inner landscape of the Great Pyramid and a passage into eternity with its endless, circling shades of deeper blue, Yvette Neisser Moreno takes us on a journey where the senses are the compass for being present in the world. This fine first book of poems takes us along the uncharted spaces between the body and the experience of the world, calling us into its winding, into the warmth and joy of its eloquent movements. The poet draws us up close and releases us into our own bodies, our own mindful breath."–Naomi Ayala
What did you receive?