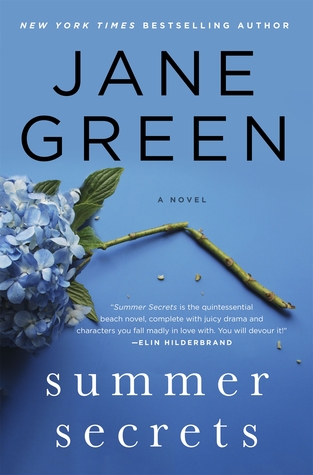 About the book from GoodReads:
June, 1998: At twenty seven, Catherine Coombs, also known as Cat, is struggling. She lives in London, works as a journalist, and parties hard. Her lunchtimes consist of several glasses of wine at the bar downstairs in the office, her evenings much the same, swigging the free booze and eating the free food at a different launch or party every night. When she discovers the identity of the father she never knew she had, it sends her into a spiral. She makes mistakes that cost her the budding friendship of the only women who have ever welcomed her. And nothing is ever the same after that.

June, 2014: Cat has finally come to the end of herself. She no longer drinks. She wants to make amends to those she has hurt. Her quest takes her to Nantucket, to the gorgeous summer community where the women she once called family still live. Despite her sins, will they welcome her again? What Cat doesn't realize is that these women, her real father's daughters, have secrets of their own. As the past collides with the present, Cat must confront the darkest things in her own life and uncover the depths of someone's need for revenge.
Doesn't this sound intriguing? 
If it does, and you are 18 or older living in the United States with a valid address, please leave a comment below about your summer plans.
Deadline to enter to win 1 copy is June 24, 2015, at 11 p.m. EST.