Source: Sterling Publishing
Paperback, 96 pgs.
I am Amazon Affiliate
Edgar Allan Poe: An Adult Coloring Book by Odessa Begay is a gorgeous coloring book that perfectly illustrates the beauty and sadness of Poe's work, with quotes from various stories interspersed throughout. Begay is a talented artist who carefully weaves in beauty with each horrifying image — from skulls to pestilence personified. Many of these designs are very intricate and will require a steady hand to keep within the lines, but that's half the fun of achieving calm through coloring. It's almost meditative to follow the curves of her images and think about how to complement each color to make an overall pleasing image.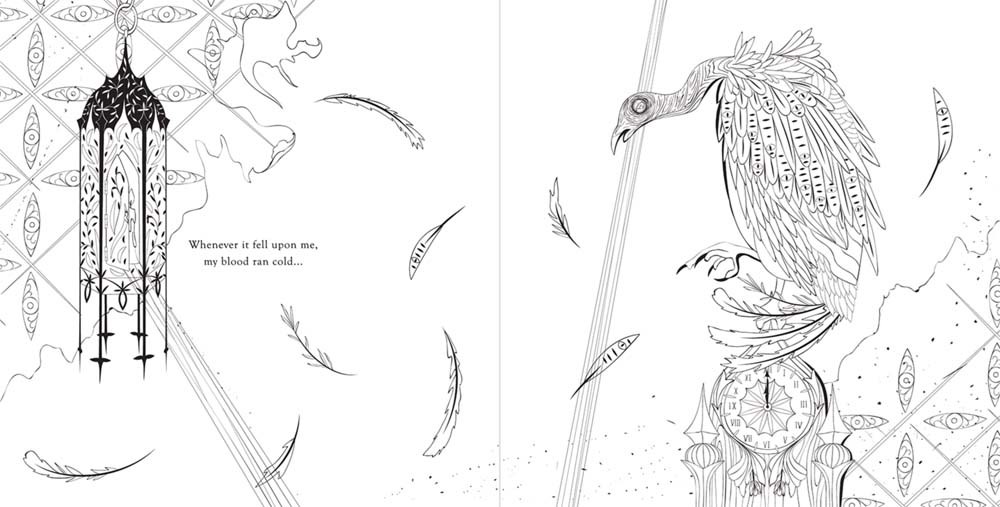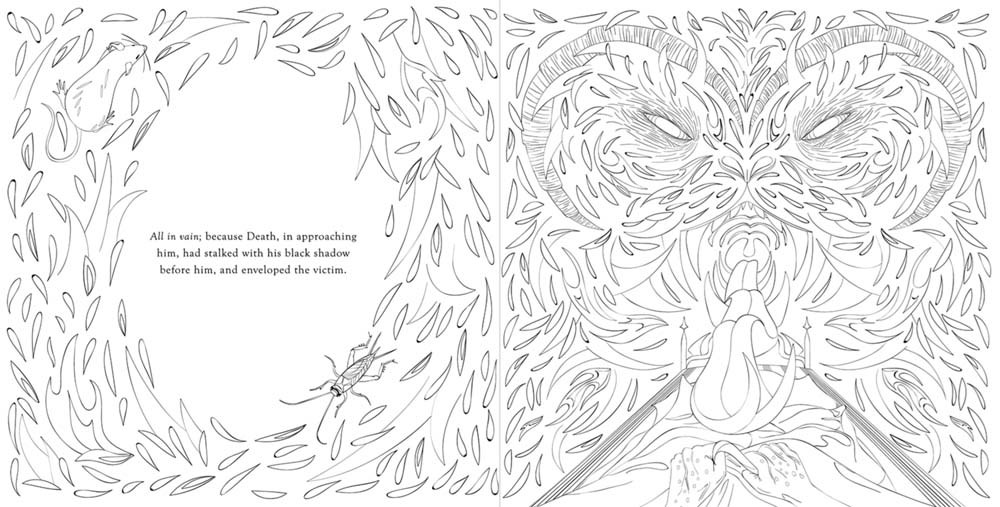 Aren't those images gorgeous? This book is perfect for those who love Edgar Allan Poe, participating in the fall R.I.P. challenge, or those who just want to color some horrifyingly beautiful illustrations. Edgar Allan Poe: An Adult Coloring Book by Odessa Begay is a wonderful tribute to the macabre Poe and his darkly beautiful work.
Here's one of my pictures — it's not very good: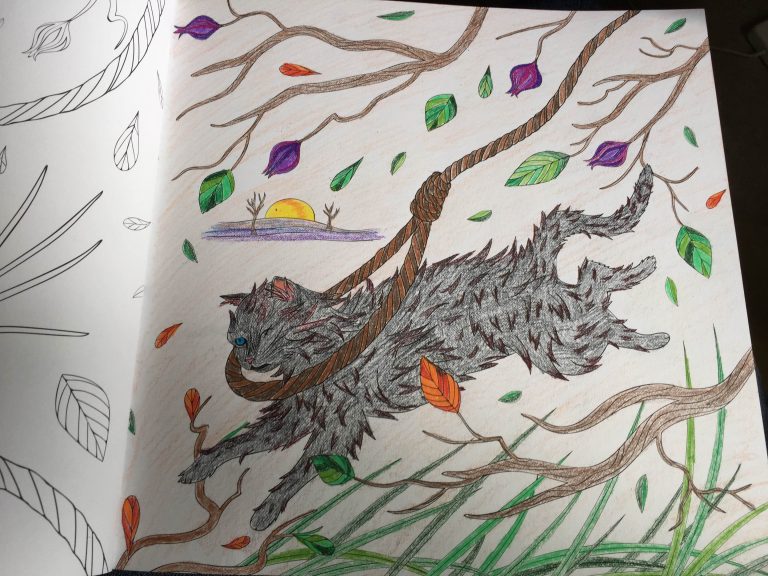 RATING: Cinquain
About the Author/Illustrator:
Odessa Begay resides in Philadelphia, PA. She is a graduate of NYU/The Tisch School of the Arts where she studied photography and imaging. She has licensed her work widely in the children's/baby markets, as well as botanicals for home décor, paper, and fabric. Learn more about her at Website.
Want a copy of your own? Live in the United States or Canada?
Leave a comment on this post by Sept. 29, 2016, 11:59 PM EST, about which story or poem by Edgar Allan Poe is your favorite.
***GIVEAWAY IS NOW CLOSED!***