Mailbox Monday, created by Marcia at To Be Continued, formerly The Printed Page, has a permanent home at its own blog.
To check out what everyone has received over the last week, visit the blog and check out the links.  Leave yours too.
Also, each week, Leslie, Vicki, and I will share the Books that Caught Our Eye from everyone's weekly links.
Here's what I received:
1.  Making Your Mind Up by Jill Mansell, my Christmas present has finally arrived!
Lottie Carlyle isn't looking for love when she meets her new boss, Tyler Klein. Living in a beautiful cottage with her two kids in a idyllic village in the heart of the Cotswolds, she's happy enough with her lot. Tyler's perfect for Lottie and she quickly falls for him, but her children do not approve.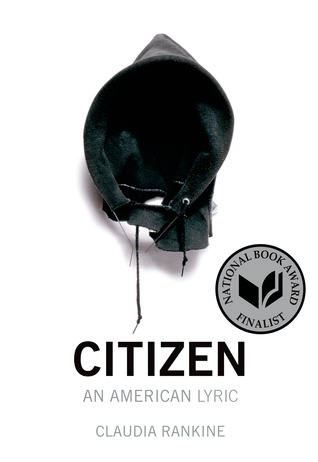 2.  Citizen: An American Lyric by Claudia Rankine, my second Christmas present has finally arrived!
Claudia Rankine's bold new book recounts mounting racial aggressions in ongoing encounters in twenty-first-century daily life and in the media. Some of these encounters are slights, seeming slips of the tongue, and some are intentional offensives in the classroom, at the supermarket, at home, on the tennis court with Serena Williams and the soccer field with Zinedine Zidane, online, on TV—everywhere, all the time. The accumulative stresses come to bear on a person's ability to speak, perform, and stay alive. Our addressability is tied to the state of our belonging, Rankine argues, as are our assumptions and expectations of citizenship. In essay, image, and poetry, Citizen is a powerful testament to the individual and collective effects of racism in our contemporary, often named "post-race" society.
3.  Earth Joy Writing by Cassie Premo Steele, Ph.D. from Ashland Creek Press for review.
Earth Joy Writing is a writer's guide to reconnecting to the earth. In chapters divided by seasons and months of the year, this book will guide you through reflections, exercises, meditations, and journaling prompts—all designed to help you connect more deeply with yourself, others, and your natural surroundings.

Weaving together poetry, stories, and cultural wisdom, Earth Joy Writing invites us to consider our connection to the earth and offers hands-on exercises that will help us meaningfully reconnect with our creative selves and with the planet we all share.

"Earth Joy Writing is about finding joy when we align our creative practices with natural principles. It is about living in harmony with our deepest selves and the natural world. It is about committing to a mindfully creative life in collaboration with nature and, in the process, healing both ourselves and the earth." — Cassie Premo Steele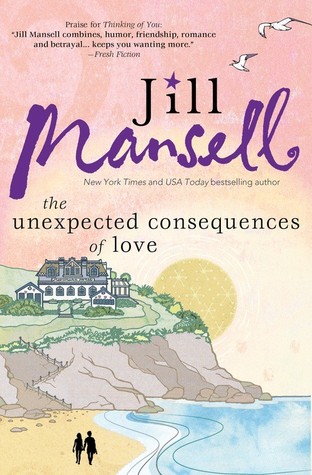 4. The Unexpected Consequences of Love by Jill Mansell my final Christmas gift.

Sophie Wells is a successful photographer with a focus on putting the past firmly behind her. When Josh Strachan returns to the seaside town of Cornwall from the States to run his family's hotel, he can't understand why the fun, sexy girl has zero interest in letting him-or any man for that matter-into her life. He also can't understand how he's been duped into employing Sophie's impulsive friend Tula, whose crush on him is decidedly unrequited. Both girls remain mum about the reasons behind Sophie's indifference to love. But that doesn't mean Josh is going to quit trying…
5.  River House by Sally Keith from Milkweed Editions.

These are poems of absence. Written in the wake of the loss of her mother, River House follows Sally Keith as she makes her way through the depths of grief, navigating a world newly transfigured. Incorporating her travels abroad, her experience studying the neutral mask technique developed by Jacques Lecoq, and her return to the river house she and her mother often visited, the poet assembles a guide to survival in the face of seemingly insurmountable pain. Even in the dark, Keith finds the ways we can be "filled with this unexpected feeling of living."
What did you receive?