Mailbox Monday, created by Marcia at To Be Continued, formerly The Printed Page, has a permanent home at its own blog.
To check out what everyone has received over the last week, visit the blog and check out the links. Leave yours too.
Also, each week, Leslie, Vicki, and I will share the Books that Caught Our Eye from everyone's weekly links.
Here's what I received: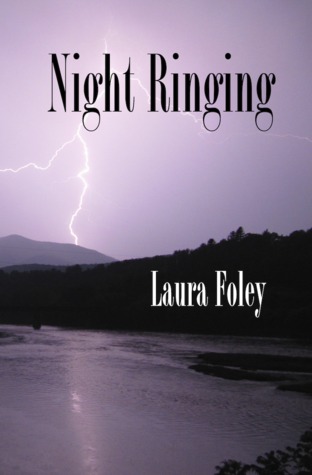 Night Ringing by Laura Foley for review for TLC Book Tours.
"I revel in the genius of simplicity" Laura Foley writes as she gives us in plain-spoken but deeply lyrical moments, poems that explore a life filled with twists and turns and with many transformations. Through it all is a search for a fulfilling personal and sexual identity, a way to be most fully alive in the world. From multicultural love affairs through marriage with a much older man, through raising a family, through grief, to lesbian love affairs, Night Ringing is the portrait of a woman willing to take risks to find her own best way. And she does this with grace and wisdom. As she says: "All my life I've been swimming, not drowning." —Patricia Fargnoli, author of Winter, Duties of the Spirit, and Then, Something
Daffodils (The Katherine Wheel Book 1) by Alex Martin as a free Kindle download.
Daffodils follows the varying fortunes of three people through the turbulent time of the First World War, as Edwardian England's rigid class structures crumble under its weight. Katy is frustrated as a domestic servant and longs to escape. Jem loves Katy but cannot have her. Lionel, fresh from missionary work in India, is ambitious, arrogant and full of radical ideas. War affects them all in very different ways and each pays a high price for the changes they are forced to make.
Holidays with Jane: Christmas Cheer by Jennifer Becton, Melissa Buell, Rebecca M. Fleming, Cecilia Gray, Jessica Grey, Kimberly Truesdale, a free Kindle download.
Six talented authors make your Christmas lights twinkle with these modern-day adaptations of Jane Austen's novels. Curl up with some peppermint tea and enjoy something special in your stocking this holiday season.
Love Song (Liebeslied) (Captive Heart Trilogy, #1) by Stephanie Baumgartner, which I purchased.
Virginia, 1944: The world is at war and America braces itself for the imminent Allied invasion that will liberate Europe from its Nazi captors. Ignored by her father, bullied by her mother, overshadowed by her brother, sixteen-year-old Cassie Wyndham yearns to do her part for the war effort.

But after years of feeling forgotten and neglected, Cassie doubts she has anything of value to offer, especially when her pastor requests volunteers for a new ministry program at the local POW camp. Risking the ire of her mother, Cassie signs up, despite her fear of the infamous Germans.

There, she meets Friedrich Naumann. Funny and kind, she is drawn to him right away. As their friendship blossoms into something more, Cassie and Friedrich struggle to keep their feelings from the rest of the world. But time is running out, and it won't be long before the war ends and they have to say goodbye…

If their secret relationship isn't discovered first.
What did you receive?