Mailbox Monday
has become a tradition in the blogging world, and many of us thank Marcia of The Printed Page for creating it.
It now has it's own blog where book bloggers can link up their own mailbox posts and share which books they bought or which they received for review from publishers, authors, and more.
Leslie, Martha, and I also will share our picks from everyone's links in the new feature Books that Caught Our Eye. We hope you'll join us.
Here's what we received:
Emerge by Francesca Marais for review.
Out of the crushing comfort of the womb-dark ocean, the poems in Francesca Marais's Emerge rise up to the surface and breathe deeply. "Blood surges through my body, / Refusing to gently creep into the shores / Of my heart's quiet," she says. Untangling the tentacles of family and romance and imagination, the poet carries the reader along on a journey toward self-love and acceptance. Her advice to us? "Cherish then savour / The salt of the pain, / Lick your fingers dry." Salt of tears, of stinging wounds, of breaking waves—to know the self requires all of these. There is ache here, but also nourishment. Emerge shows us how to stop holding our breath; how to see our own reflection in the ocean's blue eyes.
The Stars Are Fire by Anita Shreve, which I purchased.
In October 1947, Grace Holland is experiencing two simultaneous droughts. An unseasonably hot, dry summer has turned the state of Maine into a tinderbox, and Grace and her husband, Gene, have fallen out of love and barely speak. Five months pregnant and caring for two toddlers, Grace has resigned herself to a life of loneliness and domestic chores. One night she awakes to find that wildfires are racing down the coast, closer and closer to her house. Forced to pull her children into the ocean to escape the flames, Grace watches helplessly as everything she knows burns to the ground. By morning, her life is forever changed: she is homeless, penniless, awaiting news of her husband's fate, and left to face an uncertain future in a town that no longer exists. With courage and stoicism, Grace overcomes devastating loss and, through the smoke, is able to glimpse the opportunity to rewrite her own story.
How to Raise a Reader by Pamela Paul and Maria Russo, which I purchased.
Do you remember your first visit to where the wild things are? How about curling up for hours on end to discover the secret of the Sorcerer's Stone? Combining clear, practical advice with inspiration, wisdom, tips, and curated reading lists, How to Raise a Reader shows you how to instill the joy and time-stopping pleasure of reading.

Divided into four sections, from baby through teen, and each illustrated by a different artist, this book offers something useful on every page, whether it's how to develop rituals around reading or build a family library, or ways to engage a reluctant reader. A fifth section, "More Books to Love: By Theme and Reading Level," is chockful of expert recommendations. Throughout, the authors debunk common myths, assuage parental fears, and deliver invaluable lessons in a positive and easy-to-act-on way.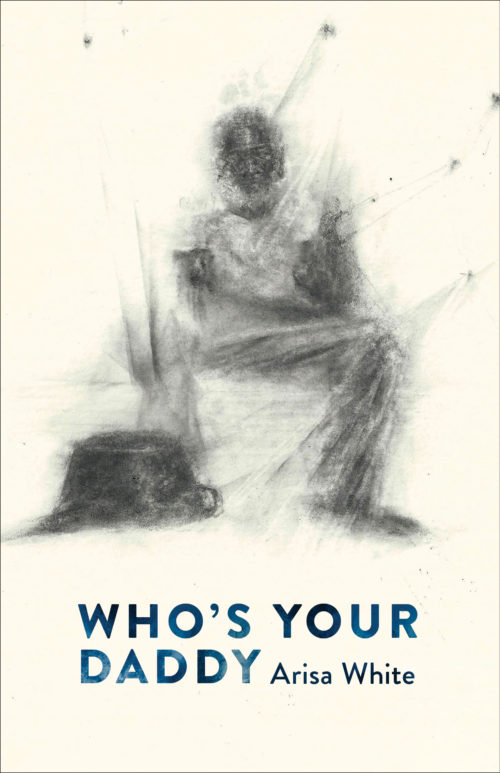 Who's Your Daddy by Arisa White, which I purchased and reviewed.
A lyrical, genre-bending coming-of-age tale featuring a queer, Black, Guyanese American woman who, while seeking to define her own place in the world, negotiates an estranged relationship with her father.

"This beautifully, honestly conceived genius of a book shook me to the core." —Dara Wier

"What she gives us are archives, allegories, and wholly new songs."—Terrance Hayes

"In these crisply narrative poems, which unreel like heart-wrenching fragments of film, Arisa White not only names that gaping chasm between father and daughter, but graces it with its true and terrible face." —Patricia Smith
What did you receive?