Source: Purchased
Paperback, 255 pgs.
I am an Amazon Affiliate
Admit This to No One by Leslie Pietrzyk is a stunning collection of short stories that are interconnected in ways that will surprise you. All of these stories are in and around Washington, D.C. One of the stories also appeared in the anthology, This Is What America Looks Like (my poem is in there, too, and is how I discovered this collection was being published!)
Pietrzyk's prose will lull you into a false sense of security before she strikes with lines that upend her stories or characters. Readers go into each story believing they know who these powerful and not-so-powerful characters are, but eventually, the story reveals what we all refuse to admit — we need and crave love and acceptance, even if we do things to make it so hard for people to love and accept us.
From "Till Death Do Us Part": "What that money adds up to is a satisfying figure, almost a super-tremendously huge figure. That's me knowing how much he loves me, which might be pathetic if the figure weren't so satisfyingly huge." (pg. 15)

From "Wealth Management": "Winning seems like enough, or all there is anyway, and it's these thoughts that are in his head during the drive home as Chloe stares straight ahead, eyes glittery with tears she won't dare let him see." (pg. 42)
The Speaker of the House looms large in the collection, with his influence reaching far outside the capital, whether his impact on his illegitimate daughter or his first-born daughter or his trusty right-hand woman. Fatherly relationships play a central role in this collection, as do the influences of men on how women perceive themselves, want to be seen, and struggle to be while maintaining their independence.
Like the churn and turbulence of the Potomac River, Pietrzyk provides a glimpse into what political life in D.C. looks like, but she also demonstrates the emptiness and tense tightrope walking that it requires. Admit This to No One is a short story collection for the modern age and definitely one you won't put down before turning the final page.
RATING: Quatrain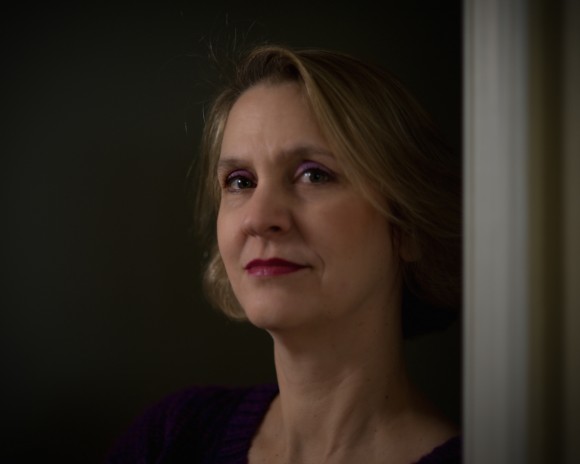 About the Author:
Leslie Pietrzyk is the author of the novel Silver Girl, released in 2018 by Unnamed Press, and called "profound, mesmerizing, and disturbing" in a Publishers Weekly starred review. In November 2021, Unnamed Press published Admit This to No One, a collection of stories set in Washington, DC, which The Washington Post called "a tour de force from a gifted writer." Pietrzyk's collection of unconventionally linked short stories, This Angel on My Chest, won the 2015 Drue Heinz Literature Prize and was published by the University of Pittsburgh Press. Kirkus Reviews named it one of the 16 best story collections of the year, Her previous novels are Pears on a Willow Tree and A Year and a Day. Short fiction and essays have appeared in Southern Review, Ploughshares, Gettysburg Review, Hudson Review, The Sun, Shenandoah, Arts & Letters, River Styx, Iowa Review, Cincinnati Review, TriQuarterly, New England Review, Salon, Washingtonian, Southern Indiana Review, Washington Post Magazine, and many others. She has received fellowships from the Bread Loaf Writers' Conference and the Sewanee Writers' Conference, and in 2020, her story "Stay There" was awarded a Pushcart Prize. Pietrzyk is a member of the core fiction faculty at the Converse low-residency MFA program and often teaches in the MA Program in Writing at Johns Hopkins University. Raised in Iowa, she now lives in North Carolina.