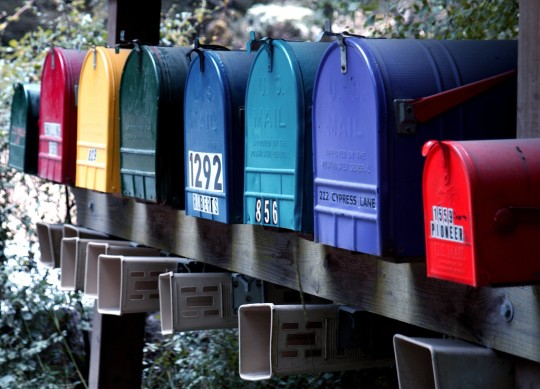 Mailbox Monday has become a tradition in the blogging world, and many of us thank Marcia of The Printed Page for creating it.
It now has its own blog where book bloggers can link up their own mailbox posts and share which books they bought or which they received for review from publishers, authors, and more.
Velvet, Martha, and I also will share our picks from everyone's links in the new feature Books that Caught Our Eye. We hope you'll join us.
This is what we received:
Scale Model of a Country at Dawn by John Sibley Williams for review.
With an impressive mastery of sound matched only by his alchemical imagery, Williams guides readers along mythic highways, above oceans, and towards the reimagining of a bridge no one remembers. To conjure is a recurring theme in this impressive collection—as if language holds the power to reconfigure a past, a mother, a child. And perhaps it can. Williams' words are that convincing. Recasting home as conch shell, as ghost house, and as fire, we learn that we are held together by the tensile strength of our own narrative. I've circled and underlined lines on nearly every poem in Scale Model of a Country at Dawn. This is a book you'll want to read, and then turn to the first poem to enter again. Even if no one is safe from the wolves in our hearts, John Sibley Williams helps us live within these contradictions. – Susan Rich

In Scale Model of a Country at Dawn, John Sibley Williams illuminates a world that while filled with tragedy and ruin is likewise blooming with life and celebration. Here, we navigate the "new constellations" and "vanquished sky" after a friend's suicide; we contemplate the absence of earth and wonder if it can be "filled with prayers" again; and in between the oncology ward and the wildfires raging in Northern California, we see the quiet moments worth spending time with: a father witnessing his children coming into their own, a house in need of repair but still providing shelter, and the plethora of American landscapes where Williams' speakers have a chance to reflect and be themselves. Although in the course of this collection we may come to realize that there are "far fewer gods" than we thought before, Williams' poems are a gift that offer us something to believe in again and again. – Esteban Rodriguez
Black Under by Ashanti Anderson for review.
The poem from which BLACK UNDER derives its title opens with a resounding declaration: "I am black and black underneath." These words are an anthem that reverberates throughout Ashanti Anderson's debut short collection. We feel them as we navigate her poems' linguistic risks and shifts and trumpets, as we straddle scales that tip us toward trauma's still-bloody knife in one turn then into cutting wit and shrewd humor in the next. We hear them amplified through Anderson's dynamic voice, which sings of anguish and atrocities and also of discovery and beauty.

BLACK UNDER layers outward perception with internal truth to offer an almost-telescopic examination of the redundancies–and incongruences–of marginalization and hypervisibility. Anderson torques the contradictions of oppression, giving her speakers the breathing room to discover their own agency. In these pages, declarations are reclamations, and joy is not an aspiration but a birthright.
What did you receive?