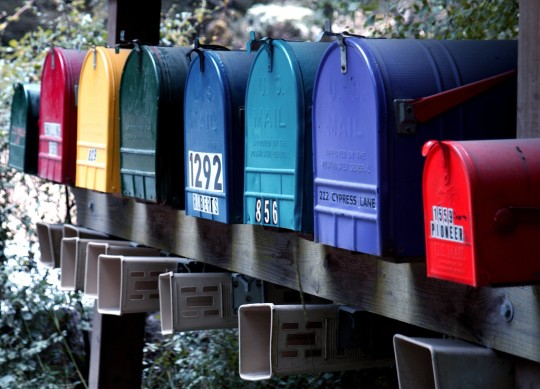 Mailbox Monday has become a tradition in the blogging world, and many of us thank Marcia of The Printed Page for creating it.
It now has it's own blog where book bloggers can link up their own mailbox posts and share which books they bought or which they received for review from publishers, authors, and more.
Leslie, Martha, and I also will share our picks from everyone's links in the new feature Books that Caught Our Eye. We hope you'll join us.
Here's what I received:
Scattered Clouds by Reuben Jackson, which I purchased.
Scattered Clouds: New & Selected Poems is a volume of lyrical, emotionally forthright meditations on love, loss, and longing. The poems are often sobering, but they are not, to quote Langston Hughes, "without laughter." Scattered Clouds contains the complete text of the author's award-winning first collection, fingering the keys; his nationally lauded poem, "For Trayvon Martin"; and his wry, unabashedly romantic suite of ruminations on a long-time and deeply missed friend, the late barbershop owner Amir Yasin, and his widow Khadijah Rollins. These poems, exploring Amir's late-life romance with Kadijah, became a national internet sensation. An introduction by poet Abdul Ali (Cave Canem alumni and author of Trouble Sleeping) places Jackson in his rightful context as a Black American poetry elder, who has influenced generations of younger poets with his musical wisdom as well as his poetry.
What did you receive?