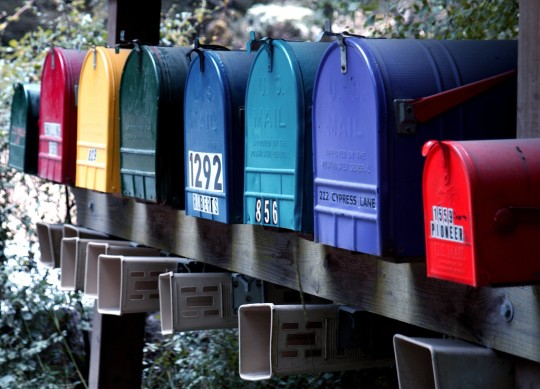 Mailbox Monday has become a tradition in the blogging world, and many of us thank Marcia of The Printed Page for creating it.
It now has it's own blog where book bloggers can link up their own mailbox posts and share which books they bought or which they received for review from publishers, authors, and more.
Leslie, Martha, and I also will share our picks from everyone's links in the new feature Books that Caught Our Eye. We hope you'll join us.
The Broken God by Laura Roklicer from the poet for review.
By creating meaning, one is creating life. By creating Gods in the sky, one is killing the God in oneself. And the crucified love nails us all to the cross. Until we realize – and embrace – who we really are, we will remain just The Broken God.
The Floating Door by M.E. Silverman from the poet for review.
M.E. Silverman's The Floating Door moves from the peculiar and vivid details of growing up Jewish in America to a series of musings about the last Jew in Kabul, over whom "the sun snaps shut/ like a casket." Noah and Abraham and Isaac vie for attention in a child's mind with schoolyard rhymes like step on a crack, break your mother's back. A menorah takes center stage, then a Captain America glass. Throughout, there's a daring coupling of whimsy and pathos. Shoes from the piles in the Holocaust Museum, "rise leisurely, puppets on strings" to "sweep through the air like Astaire and Rogers." – Jacqueline Osherow
What did you receive?