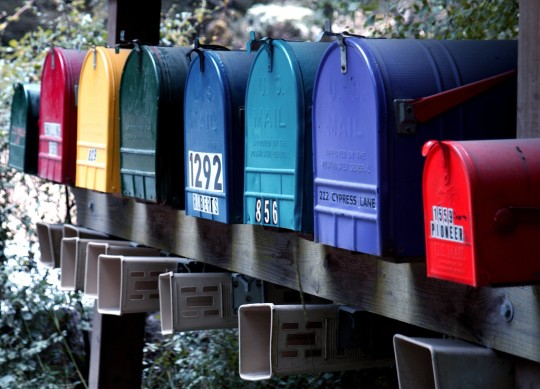 Mailbox Monday has become a tradition in the blogging world, and many of us thank Marcia of The Printed Page for creating it.
It now has it's own blog where book bloggers can link up their own mailbox posts and share which books they bought or which they received for review from publishers, authors, and more.
Leslie, Martha, and I also will share our picks from everyone's links in the new feature Books that Caught Our Eye. We hope you'll join us.
Here's what I received:
Darcy in Hollywood by Victoria Kincaid for review; check out the giveaway.
Rich and arrogant movie star, William Darcy, was a Hollywood heartthrob until a scandalous incident derailed his career. Now he can only hope that Tom Bennet's prestigious but low budget indie film will restore his reputation. However, on the first day of filming, he nearly hits Bennet's daughter, Elizabeth, with his Ferrari, and life will never be the same. Okay, she's a little sarcastic, but he's certain she's concealing a massive crush on him—and it's growing harder to fight his own attraction….

Elizabeth Bennet has a lot on her plate. She's applying to medical school and running the studio's charity project—while hoping her family won't embarrass her too much. Being Darcy's on-set personal assistant is infuriating; he's rude, proud, and difficult. If there's one thing she dislikes, it's people who only think about themselves. But then Elizabeth discovers Darcy has been doing a lot of thinking about her.

She might be willing to concede a mutual attraction, but events are conspiring against them and Darcy subject to constant public scrutiny. Can Darcy and Elizabeth have any hope for a happy ending to their Hollywood romance?
What did you receive?