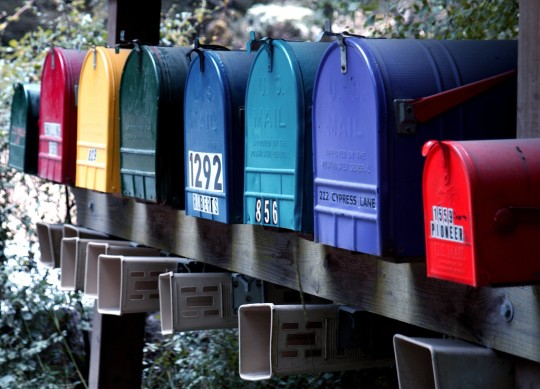 Mailbox Monday has become a tradition in the blogging world, and many of us thank Marcia of The Printed Page for creating it.
It now has it's own blog where book bloggers can link up their own mailbox posts and share which books they bought or which they received for review from publishers, authors, and more.
Leslie, Martha, and I also will share our picks from everyone's links in the new feature Books that Caught Our Eye. We hope you'll join us.
Here's what I received:
We Will Tell You Otherwise by Beth Mayer for review in July.
What does Beth Mayer's intimate collection of short stories want to tell us? That the dead have much to teach the living, that madness can point the way to clarity, that the burn of departing never cools, that inside abandonment can be redemption. Mayer's prose rattles like bones, proving that no matter how far you live in the margins, you can't escape the telling.

–Desiree Cooper

Beth Mayer's stories unflinchingly explore the tough and the tender sides of family life as well as offering us a window into the lives of those we often prefer not to notice when we pass them in our neighborhoods. I was moved by the deep emotional truths in We Will Tell You Otherwise, and the slyly ironic and often sardonic wit of these stories kept me smiling all the way through. What a lovely collection of stories this is!

–David Haynes

The stories in Beth Mayer's We Will Tell You Otherwise are indelible treasures, full of poignancy and pathos. Mayer is the best kind of writer—one who doles out her wisdom with humor, who mines the intricacies of love, friendship, and family effortlessly.

–John Jodziov
What did you receive?