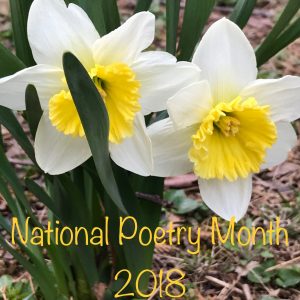 Source: Purchased (Rattle subscription, bonus)
Paperback, 31 pgs.
I am an Amazon Affiliate
A Bag of Hands by Mather Schneider won the Rattle Chapbook Prize in 2017 and provides a glimpse into the nation's struggle with immigration and insight into the working class for those who are unfamiliar. Schneider's poems are beautiful in their simplicity. The chapbook opens with "Hot Iron," and explores the residual effects of emotional and physical abuse. Even the most mundane and routine actions of people, like turning on the flat iron to straighten one's hair, can be a symptom of something deeper.
From "41st Birthday" (pg. 24-5)

A mile later I hit a train.
The long arms descend
like at a border crossing
with dramatic clanging and the hysteria
of the lights.
I move up, nose in real
close
and I just can't help
but be afraid sometimes
Many of his poems are this way, little stories from the lives of two people spending time together, supporting each other, and more in a way that reflects larger issues of immigration and abuse. There is beauty in the little moments of watching hummingbirds reach a feeder or the last living tree of a certain species. In "Chasing the Green Card," Schneider explores the raw emotion of a man and his wife who love one another and must face government scrutiny in their immigration hearings with little guarantee of a solid decision.
A Bag of Hands by Mather Schneider tackles some raw subjects and emotions. It's a solid chapbook that explores a part of America that is solidly in the news and looks at the human side of the debate. Readers will connect with the plight of this tax cab driver and his wife, but they also will see the beauty in their struggle.
RATING: Quatrain
About the Poet:
Mather Schneider is cab driver who writes poems. For many years, he and his wife would get up together and drive in to work, and he got a few good poems out of those commutes. He writes poetry and prose.