Jewish book month, sponsored by the Jewish Book Council, begins on Nov. 24 and runs through Dec. 24.
This year's poster features artwork by Katherine Messenger, and the council will advise local communities on exhibits, book fairs, book clubs, author speaking tours, and literary programs. For information on programs in your area, please check the network website.
Earlier this year, I reviewed Tasa's Song by Linda Kass, which is based on true events in eastern Poland. I thought it was very well done, and it was the BRONZE WINNER, IPPY AWARD for HISTORICAL FICTION.
Please check out the book trailer below:
Classical music infuses this novel, and Charles Wetherbee has composed "Tasa's Song" as inspired by Kass's novel. Please listen to a portion of the song here.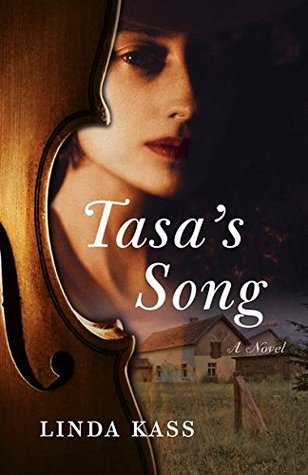 If you're looking for good historical fiction, Tasa's Song should be on your list.
About the book:
1943. Tasa Rosinski and five relatives, all Jewish, escape their rural village in eastern Poland―avoiding certain death―and find refuge in a bunker beneath a barn built by their longtime employee.

A decade earlier, ten-year-old Tasa dreams of someday playing her violin like Paganini. To continue her schooling, she leaves her family for a nearby town, joining older cousin Danik at a private Catholic academy where her musical talent flourishes despite escalating political tension. But when the war breaks out and the eastern swath of Poland falls under Soviet control, Tasa's relatives become Communist targets, her new tender relationship is imperiled, and the family's secure world unravels.

From a peaceful village in eastern Poland to a partitioned post-war Vienna, from a promising childhood to a year living underground, Tasa's Song celebrates the bonds of love, the power of memory, the solace of music, and the enduring strength of the human spirit.