Mailbox Monday, created by Marcia at To Be Continued, formerly The Printed Page, has a permanent home at its own blog.
To check out what everyone has received over the last week, visit the blog and check out the links. Leave yours too.
Also, each week, Leslie, Vicki, and I will share the Books that Caught Our Eye from everyone's weekly links.
Here's what I received: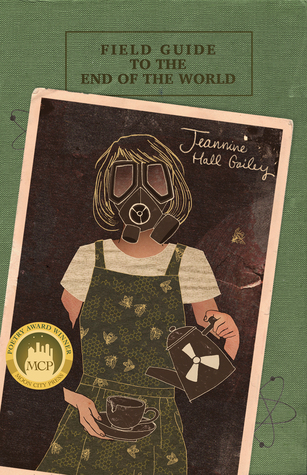 Field Guide to the End of the World by Jeannine Hall Gailey from the publisher for review.
Field Guide to the End of the World, winner of the 2015 Moon City Poetry Award, delivers a whimsical look at our culture's obsession with apocalypse as well as a thoughtful reflection on our resources in the face of disasters both large and small, personal and public. Pop-culture characters—from Martha Stewart and Wile E. Coyote to zombie strippers and teen vampires—deliver humorous but insightful commentary on survival and resilience through poems that span imagined scenarios that are not entirely beyond the realm of possibility. The characters face their apocalypses in numerous ways, from strapping on rollerblades and swearing to taking notes as barns burn on the horizon. At the end of the world, the most valuable resource is human connection—someone holding our hands, reminding us "we are miraculous."
The A.B.C. Murders by Agatha Christie purchased from Audible as it is the next book club selection.
There's a serial killer on the loose, bent on working his way through the alphabet. And as a macabre calling card he leaves beside each victim's corpe the ABC Railway Guide open at the name of the town where the murder has taken place. Having begun with Andover, Bexhill and then Churston, there seems little chance of the murderer being caught – until he makes the crucial and vain mistake of challenging Hercule Poirot to frustrate his plans.
What did you receive?